Phlebotomists and EKG Technicians are two of the fastest-growing jobs in healthcare. There is a growing need for these jobs because more technology has become available. More things can be diagnosed through blood samples and EKG monitoring. And the training for these two careers doesn't take that long!
Many of us think that a career in the medical field means you need to spend years in school. That's not true. Depending on the route you take, entry-level jobs like phlebotomy and EKG testing can take less than a year of training.
These jobs allow you to work with patients on a daily basis. You may be one of the first people a patient sees to get a blood sample or start on a heart monitor. That's a big responsibility, but it also gives you the opportunity to assist people every day.
If you're interested in a career in medicine, but haven't been sure where to start, either of these positions could be a great fit. It shouldn't take you long to find a job once you get the right training, but we recommend getting phlebotomy experience by volunteering to boost your job search.
[su_list icon="icon: check-circle"]
Phlebotomy and EKG Training Information
This guide will cover the ins and outs of a career in phlebotomy and EKG training. They are two separate programs. But, they both provide you with the skills needed to make a difference in the medical field.
Entry-level positions in medicine are as important as those of a nurse or physician. Hospitals, clinics, private practices, and more count on the skills of phlebotomists and EKG techs every day.
What Are the Requirements?
Because phlebotomy is an entry-level job, you don't need any prior experience before training. But, there are a few requirements most training programs will adhere to. You must be at least 18 years old to sign up for phlebotomy training. A high school diploma or GED is also required.
While the grades you got in high school probably won't affect whether you can take a training program, it's a good idea to pay attention to the requirements.
Although the following skills aren't required, you should consider them carefully:
Phlebotomists work with a variety of different people. This includes both patients and staff members at hospitals, clinics, etc. You should enjoy working with others and be somewhat of a 'people person' to do well at this job. You should also be able to work as part of a team.
Because phlebotomists work with patients, it's crucial to have a strong bedside manner. Kindness, patience, and understanding are essential. Some people are scared of getting their blood drawn. Many others don't like it. Being able to work with your patient to make a better experience for them is a huge part of being a phlebotomist.
As a phlebotomist, you need to be extremely organized and detail-oriented. You should have your supplies set up for each patient. You also need to be able to label and transfer blood to a lab.
If you think you have the skills and personality to succeed in a phlebotomy career, keep reading to see what you can expect from a training program!
Training to Become a Phlebotomy Technician
Phlebotomy technicians draw blood from patients. They then take these blood samples and store them in organized, labeled vials and transport them to a lab. Phlebotomists don't test the samples. But, it's their responsibility to make sure they are properly-labeled and transported safely.
There's much more to the job itself than just drawing blood. You have to understand patient safety, lab procedures, and more. In some cases, you may even need to be ready for emergency situations. This can be especially true if you work in a busy hospital.
With so many responsibilities, it's vital for a phlebotomist to receive the proper training. Training to become a phlebotomy technician typically takes less than a year. You can either take college courses or sign up for a specific training program. Because it's such an in-demand career, you can even find some courses online.
Some hospitals and clinics have even started to offer training programs for phlebotomy. They're doing this with the hope that the people they train will work for them.
So, no matter where you decide to receive your training, what can you expect? Anywhere you train, the basics will be the same. Phlebotomy training programs are usually broken down into two parts. You'll spend the first half of your training in a classroom setting.
During this time, you'll spend your class periods learning the following:
Human anatomy
Systems of the body (circulatory, respiratory, etc.)
Lab safety rules
Proper blood labeling for samples
Venipuncture techniques
Of course, there is no substitute for hands-on training. So, the second half of your program will focus on actual venipuncture. This is usually performed on other classmates or volunteers.
Each training program will have a different number of successful blood draws you need to complete to pass the course. The more draws you do, the better you'll become. This practice can make you more comfortable in real-life situations with patients.
Phlebotomy Certification Training
Once you complete your training program for phlebotomy, you also have the option of getting certified. Not every state requires certification. But, that could change. Even if your state doesn't enforce it, it's a good idea to become a certified phlebotomist.
First, it doesn't take much more of your time. You'll still be able to complete your training in less than a year. Then, you'll have to take an exam with an accredited organization.
Some of the top organizations in the United States for certification include:
Because phlebotomists are in such demand right now, adding a certification to your resume can help you when it comes to getting a job.
An employer is likely to choose you over an uncertified phlebotomist because you have more experience and training. Also, as a certified phlebotomist, you can usually start out at a higher salary.
How Much Does Phlebotomy Training Cost?
The cost of training to become a phlebotomist will vary depending on the course you take. Online courses can sometimes be cheaper. But, you still have to do venipuncture practices no matter what.
On average, a phlebotomy training program costs anywhere from $1000-$3000. They usually take anywhere from 4-8 months to complete (slightly longer for certification).
For a job in the healthcare industry, it's an inexpensive way to get your foot in the door. So, not only do you not have to go through training for years, but you don't have to spend a lot of money to work with patients and make a difference.
How Much Does a Phlebotomist Make?
Phlebotomy is an entry-level job. Phlebotomists who start out in the medical field just after completing training make an average of about $22,000 each year. If you become certified, you'll likely make more than that. Even if you're new to the position, certification can help you make over $25,000 each year.
There's a misconception that there is no room for career advancement in phlebotomy, or that you'll never make any more money. That's not true.
There are different ways of moving your career forward as a phlebotomist. You can take more training to focus on a specialty of phlebotomy. For example, therapeutic phlebotomists can make a lot more than a phlebotomy tech. It takes more schooling, but the paycheck can be worth it.
There are also promotions involved in phlebotomy. With experience and hands-on training, you can get promoted to a supervisory position.
Because phlebotomy can be a flexible career, many people continue their education while working. As you continue your schooling, phlebotomy is a great stepping stone in the medical field.
You can use it as a springboard into other careers. Many nurses, medical assistants, and even physicians once started out as phlebotomists.
What Are the Requirements for EKG Training?
Aside from having a high school diploma or GED and being 18 years old, there are no prerequisites to EKG training. You don't have to have any experience in the medical field. It can be helpful, and many people who want to become EKG techs have spent some time in healthcare. But, it's not required.
In the next section, you'll learn a bit more about the hands-on training that can help you to become an EKG technician. But, like phlebotomists, there are certain characteristics an EKG tech should have.
Some of these include:
Patience
Strong attention to detail
Ability to work with machinery
An understanding of different technologies
Willingness to work with people
EKG technicians are almost always part of a team. You need to know how to monitor your patient's heart health, but that's only one small part of the puzzle. You should be able to make your patients feel calm and comfortable. You should also be able to work directly with physicians and specialists to ensure your patient is getting the best care.
What Does an EKG Technician Do Each Day?
EKG techs are often linked with phlebotomists because they are both entry-level jobs in the medical field. If your interests have more to do with technology and the human heart, you may be better suited for a job as an EKG tech.
Like phlebotomy, this is a growing area of the healthcare industry. That's greatly due in part to advancements in technology. More intricate machines have been created, so more accurate data can be collected.
We can learn more about patients and different conditions with different data about their heart. Heart disease and other cardiovascular issues continue to be a massive problem in the United States.
Different tests performed by EKG techs can help to catch some of these illnesses early on. So, the need for great EKG techs is higher than ever.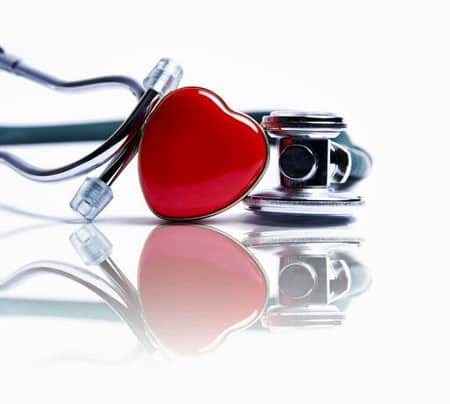 EKG technicians have a variety of different duties. They can help with standard physical exams, and they can also provide screening. This is often used before a patient goes in for surgery. They work with specialized equipment and machinery that monitors the heart.
With more training, EKG techs can also do things like:
Electrocardiograms
Stress tests
Telemetry monitoring
When you're looking for training to become an EKG technician, you might run into a few other names for this particular job. While EKG tech is the most popular choice, other titles mean the same thing.
Some of the most common ones include:
Cardiac monitor technician
ECG tech
Cardiographic technician
How to Train to Become an EKG Technician
Training to become an EKG tech isn't that different from phlebotomy training. But, there is one fundamental difference to start with. Many EKG techs start out in another area of the healthcare industry so they can get some experience.
Starting out as an EMT or a paramedic is a great way to learn more about what a cardiac monitor technician does. This isn't a path you have to take, but it's a popular one.
Officially, you can either receive on-the-job training or take an EKG technician program to learn what you need to know about this job. If you want to receive on-the-job training, you'll work with a cardiologist to learn about the machines used to monitor a patient's heart.
You'll also learn how to read and collect that data, and how to develop reports from it to give to physicians. On-the-job training is free! You may not get paid much (if at all) during your training period. But, it's a great way to get an education in cardiovascular medicine at no cost.
There are EKG training programs available if you don't want to learn your way through on the job. These programs typically take 4-6 weeks and are usually offered at different colleges across the country.
When you get your training through one of these programs, you can expect to learn the following:
Medical terminology
EKG equipment training
Lab safety
Anatomy
Most EKG training is hands-on. It's vital that you learn the ins and outs of the equipment you'll be using as soon as possible. So, while other areas of training such as medical terminology are essential, you'll spend more time gaining experience.
How to Become a Certified EKG Technician
Again, like phlebotomy, you can get certification as an EKG tech. Certification comes from Cardiovascular Credentialing International. You can become certified after you gain enough experience or take the proper training. While certification isn't required, it can help you land a job easier. It may also help to boost your salary.
Becoming a Certified Cardiographic Technician (CCT) doesn't take long. You only need six months of experience to take the exam. You can even check out the Cardiovascular Credentialing International website. There, you'll find sample questions and study materials that can help you through the test.
Can I Get Extra EKG Training?
If you're an EKG tech and you want to further your training and education, there are many opportunities. The benefit is that the more training you have, the better your salary is likely to be. Most extra training focuses on specific parts of cardiovascular health. This includes things like specialized tests, advanced monitoring, and stress tests.
The training to advance yourself can take anywhere from 18-24 months. You also may need to hone in on new subjects, such as physiology and the anatomy of the heart. But, not only will it help to boost your income, you may have more job prospects.
How Much Does an EKG Technician Make?
The median average salary for an EKG technician is around $55,500.
With certification and experience, though, you can eventually earn over $80,000 a year. Cardiac monitor technicians often make more than phlebotomists when they first start out. This is because even though the training doesn't last as long, the stakes are incredibly high.
Heart disease and heart attacks are killers. Having quality technicians in a medical facility that can use machinery keep track of heart monitors correctly is an incredible asset. Most facilities are willing to pay a decent salary for their EKG techs. This is because they're the first line of defense in helping to prevent or 'catch' a heart problem before it becomes life-threatening.
You can also use a job as an EKG technician as a stepping stone toward a different medical career. You can even choose a medical career that stays on a similar path but needs more training. With an Associate's degree, you can work in radiation therapy. Or, you can work up to become a nurse or even a cardiologist.
There are also promotional opportunities as an ECG tech. These increases in benefits and pay are usually based on experience and seniority. So, even though it's an entry-level job, you will have opportunities to 'move up.'
Where Can Phlebotomists and EKG Technicians Work?
The working environments for both phlebotomists and EKG techs have a lot of overlap. Most people in both positions work in hospitals or clinics. But, there are also opportunities in private practices.
Phlebotomists can work in a variety of locations, even doing volunteer work. Places like blood banks, the American Red Cross, nursing homes, and even prisons work with phlebotomists on a regular basis when people need their blood drawn.
There are some differences between working environments in these two jobs. For example, EKG technicians can find work in medical laboratories. While a phlebotomist can deliver blood samples to a lab, they don't work in the lab.
Working conditions may be a little different, too. Both jobs need someone with stamina who can handle being on their feet for a long period of time. EKG techs work more with machinery, while phlebotomists focus on the tools used for venipuncture.
EKG techs may need to have a little more strength, as they sometimes work with patients who have disabilities. Being able to move and maneuver these patients so you can get a good reading is important.
Phlebotomists, though, may need a stronger ability to keep a patient calm. Not everyone enjoys getting their blood drawn. A good phlebotomist can take a patient's mind off the procedure.
As you can see, there are many different places you can choose to work with either of these positions. What's important is that you decide what type of working environment would make you happy – something fast-paced, or something more low-key?
It doesn't take years of training to have a great job in the medical field. These two entry-level positions have a lot of similarities. But, they take different types of training and demand different skills. Either would be an excellent option for someone who wants to get started in medicine or build a fulfilling career.
The best part about both of these jobs is you can choose to do them throughout your career or use them to get to other jobs in the medical field. Either way, you can take pride in knowing you'll be working with people and helping patients on a daily basis.
With many opportunities for growth and a considerable need for both positions, you should be able to find a job fairly quickly. Neither position shows any sign of slowing down. As a large part of the population continues to get older, the need will continue to grow. It's the perfect time to start training to be a phlebotomist or EKG technician and launch a successful career in a short amount of time.
[/su_list]