Phlebotomy is a booming industry, so there is a growing need for qualified phlebotomists. Phlebotomy jobs with no experience are usually considered entry-level jobs. But, that doesn't mean it's a position that doesn't pay well or offers significant benefits. And there are many professional places for an entry-level phlebotomist to find employment.
A phlebotomy training course typically takes less than a year to complete. Even if you become certified, it only takes a few more weeks of your time. Certification can make it easier to find a job as a phlebotomist. You may even start out with a higher salary as a phlebotomist!
So many different places are looking for good phlebotomists to join their team, both certified and uncertified. Some obvious locations usually come up in people's minds. Most of them fall into the medical field.
While medical facilities are always in need of phlebotomists, it's a good idea to think outside the box, too. Keeping an open mind about other places that might need a phlebotomist can make it easier for you to land a job quickly.
[su_list icon="icon: check-circle"]
What Does an Entry Level Phlebotomist Do?
Once you complete phlebotomy training, you can work in a variety of locations drawing blood. This is called venipuncture. It's the most significant part of what a phlebotomist does on a daily basis. Of course, many components go along with venipuncture that can't be ignored.
Whether you're certified or not, a phlebotomist has to know how to draw blood successfully. Phlebotomists work with many types of people and usually as a member of a team. They have to label blood samples and take them to a lab for testing. On top of that, it's imperative that phlebotomists follow safety rules and procedures.
Phlebotomists start working with patients right away. So it's crucial that they are successful in their training program. This may be an entry-level job, but it takes a lot of focus and attention to detail immediately. Some job locations may move at a faster pace than others. Some may pay more than others. These can all be deciding factors when you're looking for a place of employment.
But, for a phlebotomist with no experience, finding employment in the first place should always be your first hurdle. Once you have some experience, you can afford to be pickier with your job selections.
Where Can I Find a Phlebotomy Job Quickly?
Phlebotomy is a great career option for almost anyone. Because it doesn't take a lot of time or money to train, it's perfect for young adults just out of high school looking for their first job. It's also a good option for anyone looking to make a career change without a lot of schooling.
While you can use phlebotomy as a stepping stone toward another medical job, many people are entirely content with being a phlebotomist for their entire career. There are advancements and promotions you can achieve.
Don't think your options are limited when it comes to where you can find a job as a phlebotomist. This guide will list several places that are always looking for phlebotomists to join their team. Once you know more about each of these employers, you can determine which one would be the best fit.
Volunteer
One of the best ways for a phlebotomist to build up their resume is to volunteer. Volunteering gives you experience, which can end up landing you a better job at a high-paying facility. If you're unable to find a job anywhere else after you finish training, volunteer as much as possible. You won't get paid for your services, but you're building up a more impressive resume.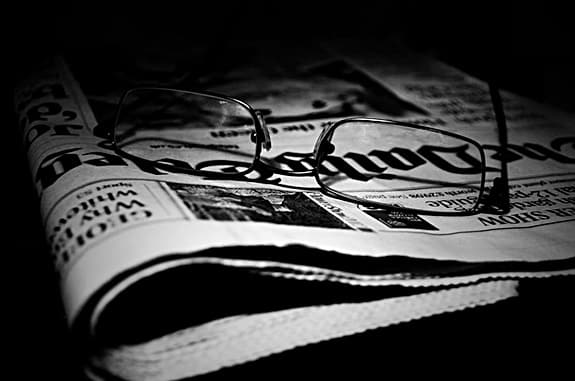 There are many different ways to volunteer as a phlebotomist. Community blood drives are a great place to get started locally. The Red Cross always needs volunteer phlebotomists to help out both at blood banks and at remote blood drives.
Other places that could use volunteer phlebotomists include:
Veteran hospitals
Drug treatment centers
Assisted living communities
Prisons
Community health centers
As you can see, the most significant need for volunteer phlebotomists focuses mostly on community facilities. In places like nursing homes or veteran's affairs clinics, it may not be possible for those individuals to get to a hospital for a blood draw. But, they are some of the people who need medical attention and blood tests the most.
We tend to think of phlebotomy as something that is restricted to medical facilities. But, places like prisons and drug treatment centers need good phlebotomists all the time.
If the organization is large enough, you may be able to get an actual job there. Some nursing homes and other centers hire phlebotomists as they are needed. That leads us to our next option if you're looking for immediate work as a phlebotomist but don't necessarily want to work for a hospital or medical center.
Become a Mobile Phlebotomist
Phlebotomy can have a lot of flexibility. When you complete your training, finding a full-time job or working in a specific facility may not be the right fit for you. That's why some people choose to become mobile or traveling phlebotomists.
As a mobile phlebotomist, you work on an as-needed basis. As stated above, some organizations do pay for phlebotomy services. But, they don't need a phlebotomist on their staff at all times. So, they hire traveling phlebotomists whenever the need arises.
If you live in a metropolitan area or busy city, you could end up having to work quite often. Working in a rural environment may take a bit of extended travel to make a living. The beauty of this type of job is you can work as often as you'd like once you get a client base built up.
You can think outside the box when it comes to finding work as a mobile phlebotomist. Some of the places listed for volunteer opportunities may also pay for your work. Places like insurance companies also hire phlebotomists. If you don't mind working in a different environment each day, this job could be quite exciting!
Important: The downside to being a mobile phlebotomist is that you also have to be able to market yourself well. Putting yourself out there to places that hire phlebotomists on a regular basis is the key to getting as much work as you possibly can. So, it's essential to have at least some business/marketing skills, since you'll primarily be selling your services. But, once you're able to build up a steady stream of clients, it can be quite lucrative. Plus, you get to be your own boss, which is a big bonus for many people.
Even if you find part-time or full-time work elsewhere, doing contract work is an excellent way for a phlebotomist to make extra money. Phlebotomists can find unique was to make more money within their industry. If you have a full-time job as a phlebotomist, think of this as 'working overtime.' As long as it doesn't interfere with your normal job, it's a great way to help more people and earn more.
Phlebotomy Internships at a Hospital
When you're looking for the perfect place to train to be a phlebotomist, check your local hospitals. Because hospitals are in such need for phlebotomists, some offer training programs on-site. There are several benefits to this. First, you'll learn the basics of phlebotomy. A hospital is a great place to make sure you're learning the right techniques for venipuncture.
When you train in a hospital, you'll learn general safety rules and regulations. But, you'll also learn that particular facility's specific rules. Every hospital and medical center can be slightly different. Learning how a specific hospital 'works' can make it easier to get a job there eventually. In fact, that's why many hospitals offer training programs. They want their phlebotomists to be able to learn their rules and regulations before getting hired.
If you've already completed your training somewhere else, you can still find an internship. Hospitals and medical clinics often offer phlebotomy internships. Sometimes, even private practices will allow you to be an intern.
Often, these internships don't pay much. But, you'll be able to work directly with an experienced phlebotomist. This can add a lot of experience to your own resume. It's a great way to get your feet wet in the medical field. The more experience you have, the more likely it is you'll get hired somewhere. Again, you may even get hired by the medical facility you're interning with.
Recruitment During Training
Because of the high demand for phlebotomists, recruiters will often come to training sites. They can be from hospitals or private organizations. Some may even talk in front of your class periodically, trying to get you to come work for their facility. They may also leave things like pamphlets, or post on a bulletin board.
One of the best parts of recruiters coming to your training course is that you'll get to learn a lot more about what to expect on the job. They often open up the floor so you can ask questions. They'll be able to explain what it's like working in a hospital or another kind of medical facility. Asking questions about what to expect on the job is a great way to get rid of any nerves or doubts you might be having during training.
Keep your eyes open for opportunities like this. You might not think much about where you're going to work at the beginning of your training. But, if you know a certain organization is looking for people, you should always have them on your list when you start applying for jobs. You can even include the fact that they came to your training course. That might give you some leverage above other candidates.
Checking Online Job Boards
The Internet is one of the best resources for phlebotomists looking for work. Online job boards or simple online searches are a great way to find jobs near you. Most of the time, these jobs will list out exactly what they're looking for.
You can even filter through jobs that are looking for someone with experience or no experience. Since you can create custom searches, it makes it easy and hardly takes any time at all. Some job sites even allow you to set up notifications. That way, whenever a job shows up that you might be interested in, you'll get notified right away so you can apply.
Quick Tip: One good example of this is setting up Google Alerts. You can choose keywords like 'phlebotomist jobs' and then select your area or surrounding areas. Any time that key phrase suddenly shows up in Google, as in a new job posting, you'll be notified immediately.
Searching online is an easy way to find a job in your neighborhood. Or, if you're looking to make a move, it's an even better resource. You can search jobs all over the country that fit your needs and line up with where you might be going. If you're having a hard time getting hired for your phlebotomy services, a few clicks online can let you send in dozens of applications quickly.
Hospitals
Hospitals are one of the most common places for a phlebotomist to find a job quickly. Busy hospitals are in need of phlebotomists because so many health conditions can now be determined through a simple blood draw.
Advice: A good place to start is to look at the websites of any local hospitals near you. They usually have a 'careers' section, where you can check out any positions that they are looking to fill. Even if you don't see a need for a phlebotomist on their website, it doesn't mean they aren't in need. Sometimes, going to a hospital in person to ask about a career isn't a bad idea. They may need a new, qualified phlebotomist on board.
Even if they don't need someone right away, you can always offer to leave your resume or fill out a job application. If a job ever opens up in a particular hospital, you'll have the confidence of knowing they have your information and can contact you.
Private Practices
Some entry-level phlebotomists may prefer an environment that is quieter and a little less stressful than a fast-paced hospital. For those people, a great place to look for a job is a private practice or small clinic. Sometimes, smaller practices will hire out phlebotomists on a freelance basis. But, others need one on staff either part-time or full-time.
Most private practices that need an on-staff phlebotomist will post on a job board, either online or on their website. Don't limit yourself to just hospitals when you're performing your job search. Working as a phlebotomist in a smaller place can give you more one-on-one time with your patients.
It's a great job if you prefer developing stronger relationships with the people you work with and working at somewhat of a more relaxed pace. Your duties will be the same, but you may not see as many people a day as you would in a hospital.
Emergency Centers
If you have a passion for helping people and don't mind working strange hours, you might find success in applying at a 24-hour emergency clinic. Emergency clinics are different from hospitals. People come in on their own, usually not with the aid of an ambulance.
Their conditions may not be life-threatening but can be severe enough to need immediate attention. Because of this, you'll have to work quickly. Getting blood drawn is often the first step to diagnosing a condition.
In an emergency clinic, you'll have to move at a fast pace to get your patients answers as quickly as possible. It's an excellent option for new phlebotomists who are looking for an energetic environment.
How to Improve a Phlebotomy Resume
One of the best ways to get a job with little phlebotomy experience is to create an impressive resume. Your If you've had the proper training, which might be enough to secure you a job since phlebotomists are in such high demand.
But, if you're struggling to find work right away, make sure your resume has the following:
A list of your strengths and skills. These should pertain to the job you're looking for. Some good examples include how many blood draws you've done. Or, you might include your knowledge of medical terminology, or how good you are with patients. If you happen to be bilingual, be sure to include that as a strength as employers are always looking for people who can speak more than one language.
Your past work experiences. If you have any experience related to phlebotomy, be sure to include it on your resume. If you haven't been able to get a job, volunteering or interning is a great way to boost this section and fill it out. Include the duties you had to perform.
Include where you received your training. Most employers want to make sure their phlebotomists trained at an accredited school. If you received any extra certifications from your training program, include them.
It's easy to over-complicate a resume. Try to keep it as simple as possible. This includes using language that's easy to understand, and not making it too lengthy. Be as honest as possible in everything you're including, and don't use a bunch of industry-related words as a strategy.
Keep in mind that someone like a human resources director for a hospital could have hundreds of resumes to go through at any given time. They're more likely to give your resume attention if it's easy to read and gets right to the point.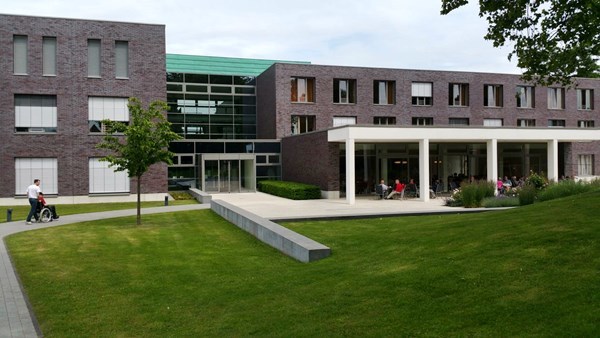 Skills You Need as an Entry Level Phlebotomist
Experience is one of the most important things you can put on a resume. But, if you're looking for a phlebotomy job and you have no experience, don't worry. You probably have experience in a job, so draw from that background.
Employers are often just as interested in your skills as they are what you've done in the phlebotomy field. It takes a particular type of person to become a phlebotomist. The skills and traits you should have to draw blood from people are quite specific.
Here are some of the most common characteristics of a good phlebotomist:
Kindness
Compassion
Highly-organized
Able to be on feet for long periods of time
Works well as a teammate
Pays attention to detail
For example, if you had a previous job in a different industry that needed to use your excellent organizational skills, you can include that on your resume. It's also important to take a look at these skills when you're looking at different job postings.
Some jobs may specifically say some of the desired skills they are looking for in a candidate. If you notice these specifics on a job posting, be sure to draw on them when you're applying.
Is it Easy to Find Work as a Phlebotomist?
There are many different places to find work as a phlebotomist, even if you don't have much experience. Within the medical field, it shows no signs of slowing down as a much-needed profession. As new technology continues to come forward, it will be needed even more. That will help to make it easier than ever to find work as a phlebotomist.
As you can see, you don't have to stick to just working in a hospital or medical center. There are several unique location opportunities for phlebotomists. You may even have a better chance of getting a job in one of these unique spots since they are always in demand. It's up to you to decide the environment you're looking for and where you think you'll be a good fit.
We hope this guide has given you a few resources if you're looking for a phlebotomy job. If you're currently training to be a phlebotomist, you can start exploring your options now.
[/su_list]