Sacramento is the fifth largest city in California (CA). It's also the capital. Those two factors make it heavily-populated. And this, in turn, creates a need for medical professionals, so there's demand for phlebotomy training in Sacramento. It's a city full of hospitals, clinics, private practices, etc.
The heavy mix of people and the growing number of medical practices mean more and more phlebotomists are needed all the time. Phlebotomy has become a good career choice for anyone looking to get into the medical field.
In Sacramento, becoming a phlebotomist does require certification. This isn't the case in all states, but California requires it. They also make it fairly simple to obtain that certification, by offering different types.
[su_list icon="icon: check-circle"]
California offers these three types of phlebotomy certification, so students can choose what they might be most comfortable with. They include:
Limited Phlebotomy Technician
CPT-2
The difference between the three has to deal with the overall responsibilities and procedures you would be able to perform in your career. Obviously, a limited technician would not be required to do as much as a CPT-2. A limited technician can only do finger sticks, while a CPT-2 can do finger sticks, venipuncture, and even arterial draws.
No matter which certification you choose, there are plenty of phlebotomy training courses in Sacramento.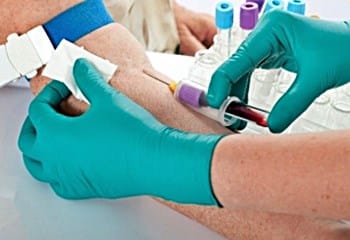 The Growing Importance of Phlebotomy Training in Sacramento
California is unique in its phlebotomy certification process. It requires very specific things for all three types of certification. These requirements include a certain number of training hours. They also include a certain number of sticks, or venipuncture, depending on the type of certification.
In fact, they are so specific that they don't allow certification from other states. If you obtain phlebotomy certification in Oregon, for example, and move to California, that certification won't be accepted. California requires that all phlebotomists go through their training program. That is the only way they can obtain certification for the state. National certifications will not work – only a certification by the State of California will be valid.
With the importance of California training in mind, there are plenty of schools that offer quality phlebotomy programs. In Sacramento, choosing the right training location should reflect what you want to accomplish. Consider the type of certification. After that, take a closer look at the schools that offer it.
There are a few things to keep in mind when selecting a phlebotomy training program. First, the program you choose should be accredited. It should also be approved by the state, and offer various types of certification. Thankfully, there are phlebotomy training locations in Sacramento.
Let's take a closer look at a few of the most recognized training institutions.
Where to Get the Best Phlebotomy Courses & Training in Sacramento
MTI College
The State of California approves of the training program at MTI College. The program can be taken on its own, or as part of a medical assistant course load. To take it on its own, students must have at least one year of medical experience in some way. Or, they can take it following a medical assistant program.
The certification process at MTI treats the training program as a collegiate course, instead of a specialized program. However, because of their popularity and quality, they can offer the National Certified Phlebotomy Technician exam right there on campus. That means, you can go through your entire training, and get certified, all in one spot.
There is one more 'extra' feature that makes MTI exceptionally good. It offers an externship, allowing students to work with area hospitals, labs, etc. This is the kind of hands-on experience that truly matters. It can make a huge difference in your career, and boost your confidence. MTI offers this 40-hour externship as a standard part of their training program. Many students who are placed in hospitals, etc., can end up finding jobs there once the program is complete. That feature, alone, can be extremely beneficial in such a competitive job field.
Sierra College
Sierra College offers a 64-hour phlebotomy training program in the classroom. It's supplemented with an externship that consists of 40 hours of hands-on work. The biggest draw for Sierra College is the schedule they provide. Their phlebotomy classes are on Saturdays, from 8am-5pm. While those might seem like 'long days,' they are only once a week, for eight weeks. If you currently have another job, or a busy schedule, it can be extremely beneficial. Of course, that doesn't include externship hours. However, students can typically schedule those on their own.
In addition to a convenient schedule, Sierra is also extremely affordable. Compared to other local phlebotomy training programs, this one is extremely cost-effective. It runs just under $3,000 for the entire course. That is likely because it is only one day a week. Fewer resources are used (classroom space, teacher, etc.) each day, so the college doesn't have to spend as much.
So, if you can handle long hours for several weekends, it's an extremely worthwhile program to consider. If you're considering phlebotomy, but already have another career, consider this an excellent way to get involved without sacrificing what you currently do.
Folsom Lake College
The program at Folsom Lake can get you certified as a phlebotomist. However, that requires you to complete their medical lab tech program. You have to officially enroll as a student in the college to take part in the program. Additionally, there are several prerequisites to consider – something you will likely find in most California phlebotomy courses.
Phlebotomy students will have to take some additional courses during the semester. This is a result of having to study as a lab tech, too. However, classes that cover biology, statistics, and communications, can help to boost your confidence and knowledge as a phlebotomist. They may not be required everywhere, but going the extra mile at Folsom can open up your career options.
Once you complete the semester of coursework, you can take the certification exam. This will be done through the State of California. You can take the exam, itself, right at Folsom Lake. Once your certification is complete, you can go into the phlebotomy field. The best part? You instantly have a 'leg up' on the competition, since you went through so much additional training. If you ever choose to shift your career toward lab work, you'll also have a head start there.
Elk Grove Union HS District ROP
This program is available only to high school students. It makes this list for that very important reason. Phlebotomy is considered to be an entry-level career in many ways. It can be a great way for students to get their foot in the door of the medical field. Or, it can be a lifelong career on its own.
Graduating high school seniors who may not know their preferred career path can start out on the right foot by taking this training program. Even if they don't advance in the medical field, it can be a great entry job to work on until the 'next step' is made.
The training course at Elk Grove Union HS District itself is worth 15 credits and runs for a semester. The student must be 18 years old by the time the course is completed. After the coursework is finished, students are required to take part in a 40-hour externship. During this externship, they will be evaluated on their learned skills. This includes everything from lab knowledge, to performing venipunctures. After this completion, students will be allowed to take their certification exam.
For any high school seniors, choosing this type of training instead of spending the money for a four-year degree can be a great place to get started on a fulfilling career. Of course, you may wish to explore the different funding methods for a phlebotomy course.
Making the Most of Sacramento Phlebotomy Training
Because California's phlebotomy training certification regulations are so unique, it's a great place to feel 'exclusive.' Phlebotomists are heavily needed in this busy city, so the job prospects are excellent. And, with the right training courses, you could launch yourself into a lifelong career. There are plenty of opportunities for advancement in the world of phlebotomy.
Thanks to all of the externships required/provided by many of these California training programs, you'll gain hands-on experience as you train. That can make it easier to find a career where you feel the most confident. Plus, with a job well done, you may have an edge in being hired at the facility where you held that externship.
There are some factors that can exclude you. For example, you may find it harder to get medical employment with a felony. It's advisable to perform a few checks before going down a new career path.
So, do you want to further your career in phlebotomy? Or, are you just starting out a career, and you're looking for something fresh and exciting? Phlebotomy is a brilliant choice, all around. Sacramento happens to be a city that needs quality phlebotomists. Thankfully, it offers the quality training required to find them locally.
[/su_list]