Could you cope in a fast-paced working environment? As you're probably aware, many employers favor candidates who can thrive under pressure.  If you're a "high energy" person, busy working environments probably fill you with excitement.
Nonetheless, it's vital to remember that energy comes in many different forms. Not all "energetic" people have the same skills and interests. For example, some people have lots of physical energy, whereas others have lots of social energy.
In this article, we'll define three different types of high energy people. Distinguishing between these three different types will help you understand your own personality traits in more depth. Ultimately, this should help you discover an exciting career that's right for you.
[su_list icon="icon: check-circle"]
What Are the Best Industries for Active People?
According to the Bureau of Labor Statistics, there are more than 100 industries in America (so there are plenty to choose from!). These industries change and develop all the time, but some are always going to be suited to people with lots of energy.
If you get a buzz from being active, you will enjoy working in the following sectors:
Agriculture, Forestry, Fishing, and Hunting
Construction
Protective Services
Healthcare and Social Assistance
Sports and Recreation
Leisure and Hospitality
If you enjoy working on your feet, and you're not afraid to get stuck in, you'd thrive in these industries. Most of these industries are growing at a swift rate so that they can offer workers a bright future. In particular, the healthcare and leisure industries are booming at the moment, so there will be plenty of job openings over the next decade.
Are There Jobs That Are Active and Pay Well?
If you were asked to think of a "well-paid" job, you'd probably think about a corporate worker in a desk-based job. If you were asked to think of an "active" job, you might picture a restaurant server or a camp counselor. In other words, you might not necessarily associate an active job with high wages. But are all active jobs low-paid?
If you're a high energy person who doesn't want to be bound to a desk, there are many well-paid jobs to choose from.
If your mind and body are very active, you're probably a very creative person. Also, you're probably a dynamic person who is not afraid to use their initiative. Indeed, high energy people are more likely to be leaders than followers. These skills are essential for succeeding in many well-paid careers.
You're more likely to find these sort of jobs in parts of the country that are growing quickly, so here are some of the best cities to find jobs in America.
Are You A High Energy Person?
Has a co-worker ever teased you for being overly enthusiastic? Perhaps a friend has told you that you never stop talking. Or maybe you've recognized yourself as a high-achiever, and you can't understand why other people work at a snail's pace.
If any of this rings true, you could be considered a high energy person. As mentioned, there are different types of "energy," so we can't assume that all high energy people would be suited to the same jobs.
There are three different types of high energy people:
The Physically Active Person – These people have a lot of physical energy. They have a good standard of fitness and are happiest working on their feet.
The Extroverted Personality – These people have a lot of social energy. They are social butterflies who could become very unhappy if they are denied the opportunity to interact with others. It has been estimated that, in the US, 1 in 6 people are true extroverts. 1 in 6 people are true introverts, and 4 in 6 are ambiverts (a combination of the two).
The Proactive Personality – These people have "intellectual energy" or "strategic energy." People with a proactive personality aren't afraid to be leaders, but they are not egotistical. They cope very well with pressure, won't get bogged down by failure, and will always look for opportunities to develop as a person. Approximately 10-15% of the population have this personality trait.
As you can see, all three types of people are motivated by hard work, but they have slightly different skills and personality traits.
Can you recognize yourself in any of these descriptions? You may see elements of yourself in all three, but you'll probably relate to 1 more than the others. For example, it's possible to be physically energetic, but not at all extroverted. It's also possible to be highly extroverted, but not have a proactive personality. Clearly, this will determine what kind of job you'd be happy doing.
With that in mind, let's explore each type of high energy person in a bit more detail, and find out which careers are best suited to each type!
Careers for Energetic People
If you're a physically energetic person, you probably won't thrive in a 9-5 desk job. Although you could burn off some energy after work, you might find yourself becoming increasingly frustrated during office hours.  A desk-bound job (no matter how busy) could cause too much energy to build up in someone who is very physically active.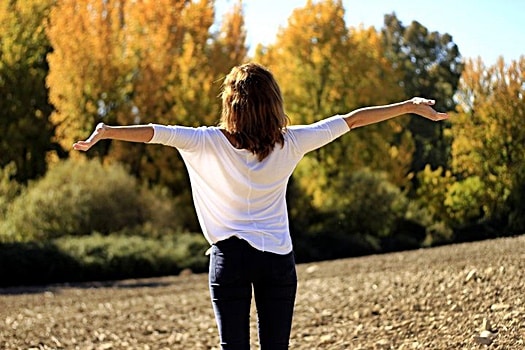 For a while, scientists have been trying to understand why some people appear to have a lot more physical energy than others. Is it down to our attitudes? Our levels of happiness? Our upbringing? Our gender? Or even our genetics?  The answer is not clear-cut, but according to a study by the University of Edinburgh, our genes do play a role in determining how active or tired we'll feel.
So, if our energy levels are (somewhat) out of our control, we should try to find a job that's in- tune with our biological needs. If you're very physically active, and rarely get the sensation of feeling tired, you should consider a job that's outdoors, sports-oriented, or which allows you to work standing up. With that in mind, here are three well-paid jobs for active people.
[/su_list]
Fitness Trainer
Are you passionate about keeping fit? Why not share your passion with others? If you work as a fitness trainer, there'll be no time for you to sit still. You could work with clients on a 1-2-1 basis, or lead group exercise classes. In fact, many fitness trainers offer both services. This allows them to build more variety into their job role.
Physical activity is an integral part of being a fitness trainer, but you'll need to have strong communication skills, too. Many fitness trainers are satisfied with their career choice because they enjoy motivating others to achieve their fitness goals. Indeed, extroverts lean towards this career choice more often than introverts because interpersonal communication is so central to this role.
Has it sparked your interest? To become a fitness trainer, you'll need to become certified. The National Commission for Certifying Agencies provides details of certified fitness trainer programs. According to the Bureau of Labor Statistics, you can expect to earn $39,210 per year or $18.85 per hour as a fitness trainer. You could expect to earn quite a lot more if you go on to become a head trainer.  What's more, this industry is growing at a rate faster than average, so there will be plenty of job openings over the coming years!
Registered Nurse
Nursing is a very physically demanding career. Having said that, it is also one of the most fulfilling careers. If you get a buzz from helping people, and you enjoy working hard, nursing could be the career for you!
As a nurse, you'd spend most of your shift on your feet, caring for multiple patients. People with lots of energy make good nurses because they can offer each patient the same level of care – whether they see them at the beginning of their shift or the end of their shift. If you don't get tired easily, this would undoubtedly help you succeed in the healthcare industry. Nurses are involved with personal care, hoisting, and lifting – so you'd need to be fit and healthy.
Of course, a nurse has many duties besides physical care. They communicate with patients, patients' families, and other health professionals. They also offer emotional support where appropriate. You'll need to be friendly and approachable, but also gentle and discreet. For this reason, many nurses tend to be ambiverts (they sit on the spectrum between introversion and extroversion). People who are pure introverts, or pure extroverts, might struggle to enjoy this role.
According to the Bureau of Labor Statistics, this occupation will grow quickly over the next decade – so now is a good time to start your training. As a registered nurse, you could expect to earn $70,000 per year. The career prospects are also promising, as you could train to become a nurse practitioner after just one year of employment as a registered nurse.
Chef
Many successful chefs thrive off the excitement of a busy restaurant. When you're in the midst of a busy service, you'll hardly have time to catch your breath. As soon as you complete one set of orders, a new set will come in. With every new order, you'll need to make fast decisions to ensure meals come together at the correct time. Kitchens are hot and fast-paced environments, so expect to be aching and covered in sweat by the end of your shift.
Many chefs enjoy a pressurized kitchen because they can achieve lots during just one shift. Their shift passes by in the blink of an eye, but there's a huge sense of satisfaction at the end of it. It's similar to the kind of satisfaction you might feel after climbing a mountain or running a race. You're exhausted, but you're fulfilled.
Even during "quieter" periods, you'll be preparing food, creating new dishes, ordering stock, and cleaning the kitchen. Indeed, chef's need physical stamina because they're always on their feet. So, if you're a creative person who likes to keep busy – you could be happy working as a chef.
This industry is growing at a rate faster than average, so there's always going to be jobs available. You could expect to earn $46,000 per year as a chef, and considerably more as a head chef!
Jobs for Social Butterflies
Above we discussed three jobs for people with lots of physical energy, but what if you have lots of social energy? Do you thrive off interpersonal contact? If so, you could be an extrovert. We often imagine an extrovert as the life-and-soul of the party who oozes confidence. On the flip side, we imagine an introvert to be shy and lacking in self-confidence.
In truth, the introversion/extroversion spectrum has nothing to do with self-confidence. According to Business Insider, an extrovert seeks out social interaction because they need this stimulation to function. It is a chemical need for stimulation, rather than an expression of self-confidence. So, if you are an extrovert, your brain chemistry will benefit from working in a socially interactive environment.
[su_list icon="icon: check-circle"]
Not sure if you're an extrovert? See if you can identify with any of the following traits –
You speak up at meetings or during group conversations
You have lots of acquaintances but might not have many deep friendships
You're a social butterfly and can build rapport very quickly
You can make decisions very quickly
You have a short attention span
Do you recognize yourself as an extrovert? If so, it's probably no surprise to hear that you're best suited to public-facing or client-facing jobs.
In addition to good communication skills, you'll also be valued for your:
Dynamic approach
Ability to persuade people
Quick-thinking approach
Charming personality
With that in mind, let's explore three jobs that extroverts will thrive in.
[/su_list]
Public Relations Specialist
If you enjoy communicating with people at all levels, you might enjoy a career in Public Relations (PR). As a PR professional, you'd work on behalf of an organization to enhance and protect their reputation.
On a day-to-day basis, you'd liaise with colleagues, clients, and third parties – to develop and distribute a PR strategy. You'd have to be one of those people who speaks up at meetings if you want to get your voice heard in this industry!  This is one of the reasons why extroverts are so well-suited to a career in PR.
In addition to speaking up, you'd also need to be a quick thinker. As a PR manager, you'll need to be able to handle a potential PR crisis. You'd need to respond quickly if your client's reputation was under scrutiny. Extroverts tend to cope better with this role because introverts are slow at making decisions.
Does a career in PR seem appealing? According to the Bureau of Labor Statistics, you could expect to earn $59,300 per year as a public relations specialist. To get into this line of work, you'd usually need to have a bachelor's degree in journalism, PR, or a related subject.
Hairstylist
Working as a hairstylist requires creativity and technical ability, but it also requires good social skills. Social butterflies thrive in this role because they can spend their time chatting with other people without being made to feel disruptive. No manager is breathing down your neck telling you to be quiet. On the contrary, making other people feel welcome is a necessary part of the job.
According to Psychology Today, many hairdressers see themselves as a counselor-of-sorts. Often, clients become more willing to spill their secrets when they sit down in a hairdressers' chair. So, if you like chatting with other people about their lives, you'll enjoy working as a hairstylist.
Government statistics suggest that hairstylists will be in-demand over the coming years. Also, it's a very accessible career because you can become a hairstylist with relatively little schooling. On average, a hairstylist earns around $24,900 per year. If you work as a senior stylist in a high-end salon, you could earn a lot more than this, though be prepared for some stiff competition!
Flight Attendant
Many extroverts have a passion for travel because traveling allows them to explore new cultures and interact with different types of people. If you're a social butterfly who loves to travel, training to be a flight attendant could be a wise decision!  You could expect to earn $50,500 per year as a flight attendant.
To thrive in this role, you'll need to be outgoing and attentive. Of course, if you're an extrovert, this will come naturally to you. This job is also highly suited to people who have a lot of physical energy and stamina. As part of your role, you'll pull heavy trollies, stow luggage, and close overhead lockers – so you'll need to be strong and agile.
Finally, if you work as a flight attendant, you'll need to be able to react to hazards quickly. Strong decision-making skills are vitally important for this role. As we know, extroverts can make decisions quickly so that they may be more suited to this role than introverts.
Jobs for People with a Proactive Personality
We've discussed jobs for energetic people and jobs for social butterflies, now let's discuss the best jobs for proactive types. Generally speaking, people with proactive personalities are suited to leadership roles.
The concept of a "proactive personality" was developed by psychologists in the early 1990's. According to this review on Wiley, extroverts are more likely to have a proactive personality – but this is not always the case. It has been said that around 15% of the population have a proactive personality, but what exactly is it?
[su_list icon="icon: check-circle"]
Briefly, a highly proactive person has the following attributes:
They are biased toward action – they never sit still, and you could not describe them as lazy
They take personal responsibility for decisions or actions
They will carry on working until the bitter end – they won't leave a task unfinished
They can easily cope with change – they will often try to see change as an opportunity
They are constantly looking for self-improvement opportunities
Can you see these traits in yourself? People with a proactive personality are often very high-achievers, so they tend to end up in leadership positions. Incidentally, they are rarely unemployed for more than a few days, because they take job searching very seriously. So, let's explore which careers you'll thrive in if you have a proactive personality.
[/su_list]
Senior Project Manager
If you're a proactive person, there are many reasons why you'd make a good project manager.
Firstly, you'd feel comfortable taking full personal responsibility for your decisions. Project managers need to make strategic decisions on a daily basis to make sure a project is completed on time. Ultimately, if you have a proactive personality, you're more capable of driving a project forward because you will feel personally responsible for its completion.
Secondly, if are a proactive person, you will handle change effectively. When working on large projects, plans often get modified, budgets change, or contractors pull out at the last minute. If you can maintain a positive attitude in such volatile conditions, you'll make an excellent project manager.
Finally, you'll probably manage junior staff as part of your role so being a self-reflective person will help you to become a good manager. Proactive people accept feedback from others graciously and do not let their ego get in the way. As such, they're often the most productive managers because they build respectful and constructive relationships with the people they manage.
Does this sound like the perfect career for you? According to the Project Management Institute, many project managers have technical knowledge in IT, engineering, or accountancy. Often, they complete a bachelors degree in one of these areas and then start working as a junior project administrator. Over several years, they'll work their way up to a senior project management position.  You could expect to earn at least $65,000 as a senior project manager.
Paramedic
If you're first on the scene to a severe incident, you'll need to thrive under pressure – not be paralyzed by it. People with a proactive personality are often energized by serious situations because they enjoy taking charge and solving problems.
Paramedics sometimes have to make difficult decisions, so they must be willing to take personal responsibility for their actions. Proactive people thrive as paramedics because they don't wait around for someone else to tell them what to do. Instead, they rely on themselves to make the best possible decision they can.
As we know, extroverts are comfortable making quick decisions too, so you'd probably find more extroverted paramedics than introverted ones. According to the Bureau of Labor Statistics, the healthcare sector is expected to grow at an extremely fast pace over the next decade, so you can be sure paramedics will be in-demand. In 2017, a newly-qualified paramedic earned about $33,380. More experienced paramedics earn around $50-60,000 per year.
Teacher
If you've got a proactive personality, chances are you'd make a great teacher. This is because you can cope with change well, you're committed to self-improvement, and you're focused on achievements.
In a school environment, plans can change quite quickly. You might be asked to cover a lesson at short notice. Teachers with a proactive personality could cope with this type of uncertainty; they would see it as an opportunity rather than a threat.
Teachers often have to learn a new topic before they can teach it to their class. If you have a proactive personality, you'll be committed towards self-development and self-study. As such, you might spend hours learning new topics, and develop exciting ways to teach this material to your students.
Finally, proactive people are biased towards taking action. If you see a child is struggling or becoming disengaged, you'd probably nip this in the bud quickly. As such, proactive people make responsible teachers. As a high school teacher, you could expect to earn $59,170 per year. After several years, you could earn up to $80,000 as a senior member of staff.
Be an Entrepreneur or Work for Yourself
This last one might not be too surprising. According to several studies, having a proactive personality is a strong predictor for becoming an entrepreneur. That's not to say that all entrepreneurs have this personality trait, but many of them do.
Entrepreneurs create solutions to problems. As we know, proactive people are forward-thinking and biased towards action, so it makes sense that many of these people become entrepreneurs.
If you have a proactive personality, but becoming an entrepreneur seems unobtainable, you might also thrive as a self-employed person. For example, we can predict that people who work on a commission basis probably have a proactive personality. These types of people are willing to take a lot of personal responsibility for achieving their own financial targets.
A study published by Psychnet found that real estate agents (working on commission), were significantly more successful if they had a proactive personality. So, if you see yourself as a very proactive person, you'd probably thrive as a business owner or self-employed person!
Could You Work in a Fast-Paced Environment?
We've discussed careers for high energy people, jobs for social butterflies, and jobs for proactive people. Although these jobs are all quite different, they do have one thing in common: they are all extremely fast-paced. To succeed in one of these jobs, you'll need to be able to handle pressure.
[su_list icon="icon: check-circle"]
Of course, if you can manage to do this, there are many benefits to working in a fast-paced environment. For example:
You'll never get bored or unfulfilled
It may help to boost your self-efficacy (perceived ability to cope), and this could have a positive effect on all areas of your life.
You'll be pushed to achieve more
You'll develop physical stamina and feel energized
You won't experience the health risks associated with very sedentary jobs
You'll build up a strong camaraderie with your team members when working under pressure
You'll appreciate your leisure time more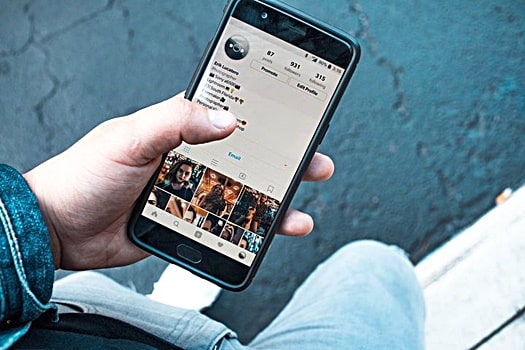 If you consider yourself to be a high energy person, you'd probably cope well in a fast-paced environment. However, the definition of "fast-paced" can be quite ambiguous. "Candidates must have the ability to cope in a fast-paced environment." We see this in job advertisements all the time, but we might not always understand exactly what the employer means. One company's "fast-paced" could be another company's "slow and steady."
In this article, we've explored three different types of "high energy" people. The duties of a fitness trainer in a "faced paced environment" would be quite different to the duties of a teacher in a "fast-paced environment." As such, we can't necessarily assume that all high energy people would be comfortable in all types of fast-paced environments. This is the reason why it's crucial to find a career that's best suited to your skills, interests, and energy.
What if you're sure you've chosen the right career, but you're still having problems keeping up the pace? Should you throw in the towel and try something else? Not necessarily – perhaps you need to modify your attitude or gain some new skills.
How to Cope When Work is Too Fast-Paced
If you can't keep up at work, your wellbeing is going to suffer. Perhaps you're working as a nurse, but you see your colleagues caring for twice as many patients as you do during a shift.
Perhaps you're a teacher who is struggling to answer your students' questions because you haven't had time to learn the curriculum thoroughly. Does this mean you're not cut out for a pressurized environment? Perhaps you need to make some changes.
Consider the following tips:
Ask for Training and Support
Have you had all the training you require to do your job efficiently? Good quality training sessions will show you how to streamline your behavior and improve your efficiency. Unfortunately, training can be expensive, so employers are not always willing to invest in it.
If this is the case, ask a senior colleague if they can offer you some advice. Chances are, they'll have some useful recommendations or shortcuts to share with you.
Improve your Stamina
Is your physical stamina as strong as you'd like it to be? Working as a chef, flight attendant, or nurse is going to difficult if you're unfit and out of shape. Try building some light exercise into your leisure time to help improve your stamina.
Research suggests that some people who work on their feet all day tend to become overly sedentary in their leisure time. Over time, this can cause their fitness levels to plateau, which can make them feel less energized in the workplace.
Get More Sleep
Are you getting 6-8 hours of sleep per night? Sleep helps to solidify our procedural memory, so it helps us learn new tasks quickly. Let's assume you're a chef and you've just started working in a new kitchen.
Getting a good night's sleep will help you process, store, and recall the layout of the kitchen. If you get lots of good quality sleep during your training period, you'll become habituated much quicker, so you won't need to overthink things during your shift.
Are You Being Mindful?
To do well in a fast-paced job, you need to be able to focus on the present moment. If you get lost in ruminating thoughts, you'll be a lot less productive. As we've discussed, extroverts and proactive people are good at "living in the moment" because they appreciate external stimulation. Nonetheless, even extroverts can get side-tracked by their thoughts for time-to-time. If this is left unchecked, it can make them slower workers.
If you find it difficult to "snap out" of your thoughts while at work, you should try practicing some mindfulness meditation before your shift. This should help you stay focused, so you're better able to cope with a fast-paced job role.
Take a Break
If you've persevered for many weeks but still can't keep up the pace, perhaps you need to take a break. Taking time away from the workplace can help you gain a refreshed perspective on your situation.  You'll either return as a stronger worker, or you'll decide to leave and pursue another profession. This is not necessarily a bad thing. Sometimes, we can tick all the boxes on paper, but for some reason – it just doesn't work out. Don't dwell on it; think like a proactive person and see this an opportunity to grow
Jobs to Avoid if you Have Lots of Physical Energy
In this article, we highlighted three job roles that are suitable for very active people. So, are there any jobs you should completely avoid as a highly active person?
Office work – As mentioned, if you enjoy being on your feet, you'll probably become frustrated with an office job. The combination of sitting down and grazing on sweet treats throughout the day probably won't appeal to you if you're an active person.
Truck Driver or Taxi Driver – These are very sedentary jobs. Also, they often involve shift work, so you probably wouldn't feel like being active in your leisure time either.
Telemarketer – Although this job might suit an extrovert, a physically active person would probably get restless.
Jobs to Avoid If you are an Extrovert
As we've discussed, extroverts recharge their batteries by interacting with other people. If they have to focus on one task for too long, they may feel unstimulated and restless. If you consider yourself a true extrovert, you'll probably become frustrated in the following job roles:
Computer Programmer – This job is more suitable for introverts because it requires a lot of concentration. There is rarely an opportunity to socialize with colleagues because you'll be focusing on highly technical tasks.
Air Traffic Controller – Air traffic controllers are hyper-focused during their shifts. Extroverts tend to get distracted easily so they might not feel comfortable working in a role like this. Also, although you'll communicate with others, the communication will be very formal and purposeful, so might not be particularly stimulating for an extrovert.
Logger – This would suit someone with lots of physical energy, but it probably wouldn't suit an extrovert. Extroverts thrive on regular social contact and loggers don't have much social interaction.
Careers You'll hate If You're a Proactive Person
As mentioned, people with a proactive personality tend to be highly-motivated, inspired by change, and most suited to leadership positions. If you've got a proactive personality, you might struggle in the following roles:
Compliance Officer – Compliance officers work with businesses to make sure they are adhering to legal requirements. They have to understand complex, objective frameworks and then apply these to real-life situations. If you're a proactive person, you'll prefer to think in flexible rather than objective terms. You might become disillusioned if you worked in the compliance industry.
Support/Junior Roles – Proactive people might struggle in these roles unless they are given a lot of freedom to express their ideas.
Large Companies – People who have a proactive personality often thrive in smaller companies where there are fewer boundaries. Indeed, larger companies tend to give employees a stricter list of roles and responsibilities. Also, career progression routes are highly predictable in large companies. This might seem uninspiring to a proactive person.
Criminologist – Proactive people do not usually end up in analytical job roles. As a proactive person, you'd be more interested in the "bigger picture" than the finer details. Criminologists might spend hours deliberating over a criminal's motives. As a proactive person, you'd probably find this tiring or unnecessary.
Finding the Right Career for You
As we've discussed, it's important to find a job role that suits your skills and your personality traits. As a high energy person, it's important to consider what type of energy you have. Is it social energy, physical energy, or intellectual energy?
This will determine whether you choose:
Jobs Working with People
Jobs on Your Feet
Jobs in Leadership
As we know, all these jobs are very demanding and fast-paced. If you choose the role that's most suited to your personality, you're much more likely to withstand the pace. Use this guide to find the hidden jobs that aren't extensively advertised.
[/su_list]