Entering healthcare is a smart decision. It's a booming industry that shows no signs of slowing down. Where other industries have struggled to stay afloat, healthcare has continued to see rises in employment growth. It's one of the few a future-proof jobs.
There are many reasons why healthcare continues to expand. But, two explanations are rapid advancements in technology and an aging population. People are quite simply living for longer than ever, and medical attention typically becomes more of a necessity with age. Plus, with the latest technological advancements, new tests and treatments are being devised all the time.
Not only does this boom within the healthcare industry make it easier to get jobs, but it also increases your level of job security. There are many jobs in the medical field that pay incredibly well, and there will always be a need for qualified individuals to perform them correctly.
With that in mind, however, many people have a misconception that every medical job takes many years of schooling or training. In reality, there are a variety of medical jobs that don't require a college degree, and jobs that don't require medical school. This guide will focus on those healthcare positions. You'll then know how to start a successful career in the medical profession without years of expensive schooling.
[su_list icon="icon: check-circle"]
Why Consider a Job in the Medical Profession?
In 2016, the healthcare industry created 2.2 million new jobs in America. Again, it's one of the most influential and expansive industries within the entire job market. It covers a wide variety of positions, from entry-level jobs to careers that take years of schooling. If you're 40+, you'll be pleased to discover that there are also some good medical jobs for older adults.
Aside from the security and salary, however, there are factors to consider when thinking about a job in healthcare. While the jobs listed in this guide may not require extensive schooling, they do require some training. In some cases, that training can still take a couple of years. With that in mind, it's vital to determine at an early stage if a career in healthcare is the right choice for you.
People who work in the medical field should be willing to serve the community. Every position in healthcare is a job of service, so you do need to be a particular type of person to pursue this career path.
There are also several personality traits that are beneficial:
Patience
Understanding
A kind demeanor
Willingness to work on a team
The ability to multitask
Like any career, healthcare isn't for everyone. While it can be exciting to get into such a booming industry, it's important to make sure that you'll be happy and fulfilled. Before researching different jobs and types of training, ask yourself why you're interested in healthcare. Future employers will want to know the answer.
Which Health Care Jobs Don't Need a College Degree?
Healthcare providers and hospitals are expanding their teams at a rapid rate. Still, it's still a common stereotype to think that working in the field takes an Associate's Degree, at the very minimum. You may be surprised to find that many hospital jobs don't require a degree of any kind. Some can be achieved with a short training course, and with even less schooling.
So, if you've ever been interested in working in healthcare, but haven't had the resources for years of schooling, you're in luck. Some of these are high paying medical jobs with little schooling. Even the mid-range salary jobs listed here have great opportunities for growth and advancement.
Ultrasound Technician
Ultrasound techs make an average of $65,800 a year. Sometimes called a diagnostic medical sonographer, they are responsible for using specialized equipment that emits high-frequency sound waves. These waves record images of internal organs. They are also used in pregnancies. When doctors have a clear picture of certain organs, they can better diagnose what might be wrong with a patient.
The most common way to become an ultrasound technician is to earn a two-year Associate's Degree. However, in some cases, you may be able to complete your certification in less than a year. This is especially true for people who have any previous healthcare experience.
Medical Scribe
Many physicians use medical scribes so they can focus their attention fully on their patients, instead of charts and computers. A medical scribe complete patient charts through software programs. Some good characteristics of a scribe include someone who is:
Responsible
Confident
Able to multi-task
Comfortable with computers
Self-motivated
To become a scribe, a short training program is required. The program itself consists of three different steps. First, a two-week orientation course is required that will prepare the scribe candidate for interaction with a physician. Step two is a supervisory period. An experienced scribe will monitor and review the work of the student. The final step is a recurring re-assessment that ensures the scribe is consistently up to date with their workplace environment.
Medical Assistant
A medical assistant will learn about the medical histories of patients, as well as check their vitals. They work hand-in-hand with physicians to complete different administrative tasks. Depending on where you can find a job as a medical assistant, your priorities and responsibilities will differ slightly.
There are several possible paths to take to become a medical assistant. The most popular approaches are either on-the-job training, online training, or campus training. Getting training on-the-job is the fastest approach, but it can be challenging to find a physician who is willing to provide hands-on training to someone with no experience.
Other medical assistant training programs typically take anywhere from 9-12 months. You can also choose to get an associate's degree with your training, which can take up to two years. During your training, you'll cover both classroom training, and lab work. Most of these programs also include some externship, so you can get a real feel for what you'll be doing in the field.
Registered Nurse
Registered nurses make up the majority of people who work in the healthcare system. Still, the medical industry is constantly looking for more qualified individuals to step into this particular role. RNs work directly with physicians to help care for and treat patients. They also help to examine patients and can administer medication as well.
Nurses also help to inform patients about the importance of overall health, and they promote healthy habits. Of course, the responsibilities of an RN will change depending on where they work. It is one of the highest-paying healthcare jobs without having to go to medical school. On average, a registered nurse makes about $68,000 a year.
Nursing is one of the highest paying medical majors without med school. Just like becoming a medical assistant, there are different educational paths you can take to become an RN. These include a diploma, an Associate's Degree, or a Bachelor's Degree.
Diploma programs for RNs are typically completed at hospitals, with in-house training. These can take up to three years to complete. An Associate's Degree in Nursing can be completed at a local community college, but also could take up to three years to complete. A Bachelor's Degree from a four-year university will take about four years to complete.
The more education a nursing student receives, the more responsibilities they are entitled to. Obviously, these responsibilities tend to fluctuate on the pay scale, as well. The top pay for registered nurses in the country is over $100,000.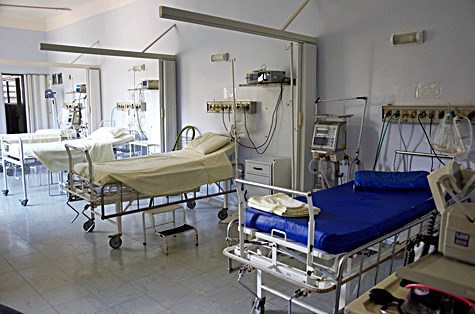 Phlebotomists
Phlebotomy itself is a booming industry in the healthcare field. It's one of the best entry-level healthcare positions to get into and has many opportunities for advancement and growth. A phlebotomist is responsible for drawing blood from patients and working with medical labs who can diagnose illnesses, etc., based on the blood draw.
Phlebotomists need to be familiar with venipuncture, lab procedures, safety rules, and working directly with patients. They are an integral part of any hospital team. Here's some information on the top 10 phlebotomy schools in America.
Most states now require phlebotomy certification to start working. Most phlebotomy training courses take several months to a year. Certification can take an additional six to twelve weeks. While you can choose to take phlebotomy courses at a community college or even a four-year university, there are specific training programs available all over the country. Some phlebotomy training courses can even be completed online.
Though hospitals are always looking for qualified phlebotomists to join their team, phlebotomy technicians can also find work at small clinics, nursing homes, or even blood donation centers. Many people use phlebotomy as a stepping stone into the healthcare field, and continue schooling for more advanced positions while they're working.
Surgical Technologist
A surgical technologist helps to prepare surgical equipment and operating rooms for doctors. They can either work in inpatient or outpatient locations, as needed. It's their job to ensure a room is completely prepped and ready to go for all types of surgeries so that doctors can focus completely on their patients.
The educational requirements for becoming a surgical technologist can be as simple as receiving a diploma, but you can also choose to complete an Associate's Degree to receive certification.
Diploma and certificate programs for surgical techs can typically be completed in less than a year. Much of the training involves watching experienced surgical technicians and working on specialties such as dental surgery or orthopedic surgery. This prepares you for many different aspects of the healthcare industry, not limiting your career to only hospital work.
On average, a surgical technician can expect to make about $44,330 a year. Some of the highest paid technicians receive around $63,410 annually, so there is plenty of room for growth within the industry.
Healthcare Jobs That Require No Experience
It may be hard to believe, but there are several healthcare careers that require little to no prior training or experience. If you've always been interested in working in the healthcare industry, these jobs can either be a great way to figure out if it's really for you. Or, they can advance into a lifelong career.
Many of these careers can be mastered through on-the-job training, which requires no additional schooling. This is a great option for people who don't have extra time, or the resources to pay for training. Even better, these jobs are all in high demand, thanks to the booming healthcare industry. The average median salary for the jobs listed below is between $20,000-$30,000. These healthcare jobs that require no previous schooling include:
Home care aide – An individual who assists disabled or elderly individuals within their own homes, or at an assisted living center.
Medical biller – While working in hospitals, clinics, or private offices, this job entails sending out bills to patients and insurance companies, as well as keeping billing records for the practice they work for.
Nursing assistant – Working directly under the supervision of a nursing staff, a nursing assistant can help to escort patients where they need to go. They help to organize rooms and equipment and may assist with certain procedures.
Medical secretary – A medical secretary helps to manage the day-to-day tasks of a medical office. This includes things like scheduling appointments, reminding patients of appointments, training staff, ordering supplies, and helping with reports. It's a great way to introduce yourself to the medical world if you have superb organizational and clerical skills.
If you're interested in healthcare but aren't sure where to get started, these jobs are a great option. Many healthcare aide positions also don't require any additional training or schooling, so be sure to consider your options when searching for a health-based career.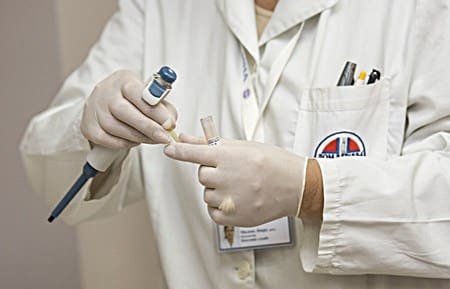 Alternative Careers with a Medical Degree
If you have taken the time to get a medical degree, there are plenty of alternative careers. These positions may be considered to be roads less traveled. After all, medical school can take years to complete, only to choose a different career path. However, most people who have a medical degree and look for an alternative career are following specific passions and interests.
Public Health
You've probably heard of several different types of public health services. Physicians with medical degrees can make the shift to public service by focusing on both the medical aspect of health and the general public. They are a catalyst between the two worlds, trying to bridge the gap between them. Some of the most common jobs in public health service include:
International medicine
Non-profit organizations
While working in one of these fields still makes use of the medical degree, they tend to focus more on a physician's additional skills, including clinical knowledge.
Government
Physicians with a strong general knowledge of health practices can often get into governmental positions. These positions can focus on everything from health care funding to national drug abuse.
Physicians with medical degrees can also work in government relations offices, or even universities that perform different types of research. In these positions, the physician can do everything from work with Congress regarding healthcare issues, to organize health-related services.
Politics and healthcare can be more connected than people might think. With the right physicians with medical degrees working in government, we can learn more about medical advances, and work toward a better healthcare system.
Pharmaceutical Research
Many physicians who have been to medical school take their expertise and focus it on medical research. Many of these physicians will work with universities or specialized organizations, and many of them also take the time to teach.
These careers often lead to medical breakthroughs in different types of diseases or the creation of new pharmaceutical solutions and drugs.
Consulting
If a physician has years of experience, they may consider medical consulting. They will essentially provide management for different facilities like hospitals, healthcare systems, medical device manufacturers, and more. Their topics of expertise can range from finance to leadership and people management. It's a great way for someone with a medical degree to continue working in a healthcare-related atmosphere with other doctors, nurses, etc.
Choosing a Career in Healthcare
A healthcare career doesn't have to feel out of reach due to years of schooling and training. You don't even need math or chemistry for some medical jobs. As you can see, there are plenty of hospital jobs that don't require a medical degree. With minimal training, you can work directly with patients and make a difference in the healthcare industry.
These jobs are a great way to get your foot in the door within the medical field. Even with minimal training, most of them offer wonderful opportunities for growth and advancement. Any of the jobs listed in this article can be a great stepping stone into a long and successful career in healthcare.careers that are similar to phlebotomy If you're interested in blood work, here are some.
[/su_list]