When you start the journey toward becoming a phlebotomist, it all begins with a short training program. The problem is that you may find it hard to get hired as a phlebotomist without experience.
This is because medical facilities want to hire experienced phlebotomists. But, how can you gain experience without a job? There are ways – you have to be a little creative!
The best way to get a phlebotomy job is to build up your resume by volunteering. Hospitals and clinics will often be hesitant to hire a phlebotomy graduate who has recently completed training.
Recruiters want to make sure that you're committed to your new career and have taken steps to stand out from the competition. They want to recruit proactive people who are confident and self-assured.
Is it Easy to Get a Phlebotomist Job?
There is currently a shortage of phlebotomists in the United States.
Medical facilities are ALWAYS on the lookout for qualified phlebotomy technicians who are prepared to go that extra mile. But, recruiters usually want to hire people who have taken the time to learn what the job involves. So, it's not necessarily as easy to get a phlebotomy job as you might think.
This is because medical facilities can choose from an abundance of potential trainees. There are lots of training centers churning out newly 'qualified' phlebotomists. You need to show that you can offer more than just an academic qualification. That requires further effort and sacrifice on your part.
But, once you're able to get hired, you can learn a lot more with on-the-job phlebotomy training. Phlebotomists can have long and successful careers, so it's worth the initial effort.
What Experience Will I Gain from Phlebotomy Training?
You may be wondering why you should bother taking a phlebotomy training course if you still need extra experience to get hired somewhere. It can be frustrating to go through many weeks of training and still not land a job right away.
Don't despair, though, because you will have learned a vast amount of information. The knowledge and experience that you'll gain on a phlebotomy course are essential. It will be the foundation for your entire career as a phlebotomy technician. It will help you.
Most training programs are split into two sections:
The first half will focus on traditional classroom-style learning.
The second half is more about hands-on work, such as performing venipunctures.
Training will allow you to learn medical terminology and different systems of the body. It will teach you proper venipuncture techniques and how to label blood samples.
And there are other things you can do after training to learn more and gain much-needed experience.
How to Apply for a Phlebotomy Job
If you want to land a good phlebotomy job without much experience, you need to know how to put together a solid resume.
It can be challenging to do that if you don't have a lot of previous jobs to list. So, it's important to rely on your skills and education to enhance your resume.
[su_list icon="icon: check-circle"]
Important: A good resume will be clear and to the point. It can be tempting to write a lot about yourself in the hope that you will stand out. In reality, the cleaner and more concise your resume the more likely that it will be read and considered.
Have a clear objective statement that suggests the job you want. Then, you can list where you received your education and any extra certifications you may have gained.
If you do have any work or professional experience, it can be beneficial. If not, you should focus on listing your skills and personal characteristics that will be valuable in your future career.
Some of the traits that a phlebotomist needs include the following:
Patience
An even temper
Kindness
Good bedside manner
Stamina
Good hand-eye coordination
Strong customer service skills
You can also list your phlebotomy achievements and skills. This includes any areas of training where you excelled. For example, you could be exceptional at using a butterfly syringe. Or, you could list that you've completed 100 successful venipunctures.
One thing to keep in mind when you're applying for phlebotomy jobs is to look for job postings that fit what you can offer. If a posting explicitly states that they're looking for someone with experience, you probably won't be the best fit if you don't currently have any to offer.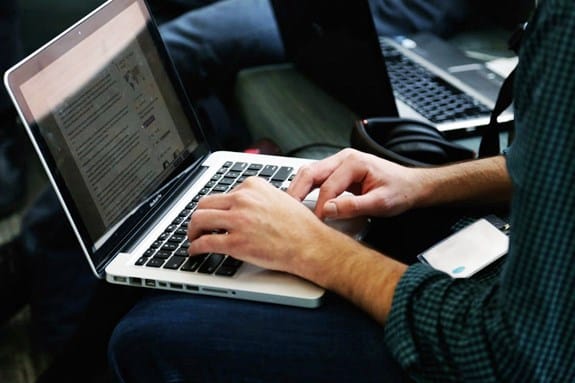 You can also visit the websites of local hospitals and clinics. Most sites usually have a section where you can see their current job openings. But, even if they don't have phlebotomy listed, you can still apply! It's likely they'll keep your application/resume on file. When they're hiring, you might have a slight edge by being at the top of the resume list.
Finally, you have the option of going to certain medical facilities in person. It never hurts to ask what is currently being offered, and you can drop off your resume in the process. Getting a face-to-face interaction with someone can sometimes make a significant difference, and they may be more likely to remember you when a job becomes available.
Entry Level Phlebotomy Jobs Near Me
One of the best places to find a phlebotomy job near you is through online job boards.
You can do a quick search in your area to see who might be hiring. Phlebotomists are needed all over the country, so there's a good chance you'll find something close by. If you're planning on moving, you can even look somewhere across the country.
Pro Tip: Using things like Google Alerts or setting up notifications for phlebotomy job postings can keep you in the loop. That way, when a new job is posted, you'll be aware of it right away.
Where Can I Find a Job as a Phlebotomist?
Keep in mind that hospitals aren't the only option for a phlebotomy technician. Phlebotomists can work in many places. You can expand your options by thinking outside the box.
Other options include:
Emergency clinics: These are different from hospitals, even though they are both open 24/7. People go to emergency clinics voluntarily if they have a severe medical problem, but not severe enough to require an ambulance.
Private practices: Small doctor's offices don't always need a phlebotomist on site, but many do. Even if this isn't a full-time position, it can help you to gain experience and may offer you a calmer working environment for learning the ropes.
When you don't limit yourself to specific employers, more opportunities may come up.
Not all these options will pay as well as a full-time phlebotomy job in a hospital or a clinic. Some may not even pay at all and might be considered volunteer work. But, they are excellent places to start.
They'll help you gain experience, which in turn can help you to get hired faster!
Recruitment as a Phlebotomist during Training
Depending on where you take your training program, you may meet people from an area hospital or clinic. They are sent by medical facilities to recruit phlebotomists who will soon graduate.
It can be easy to ignore these recruiters at the time, especially if you're starting out in your training course. Finding a job may seem like a long way away. But, graduating from your program will happen sooner than you might think! Keeping recruiters in mind will help you to land a job sooner.
If a recruiter is sent to your training course, it usually means that the facility is in great need of qualified phlebotomists. You may have a better chance of landing a job there once you've been trained.
Phlebotomy Internships
One of the best ways to improve your chances of getting hired is by getting an internship.
Hospitals often offer internships to phlebotomists who have completed their training. Internships usually aren't paid positions. But, they can help you to gain experience.
As an intern, you'll work with a phlebotomist on staff. They will supervise what you do, and you can assist them in their daily tasks. One of the reasons hospitals are so eager to hire interns is because they can 'train' them to work well in that specific environment.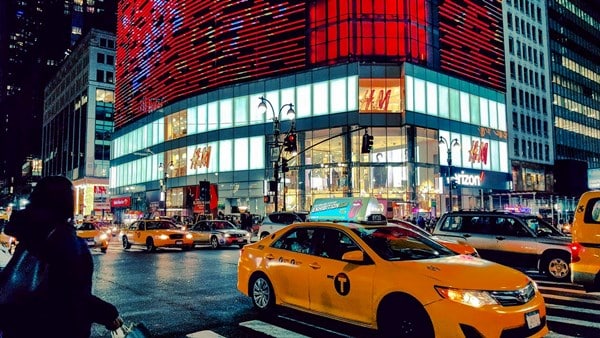 Interns at a hospital don't just gain phlebotomy experience. They'll also learn the safety procedures of that facility. They'll get familiar with the staff and the layout.
On top of it all, they'll learn the expectations of that hospital. So, it's often likely that once the internship is complete, you'll get hired by that hospital.
It's a wonderful way to ease into a position, and not just from a professional standpoint. You'll be more comfortable in your surroundings and with the people you're working with each day once you've been around them for a while.
On-the-Job Training
On-the-job training and internships are sometimes confused, but there's a difference.
They both still need you to take a phlebotomy training course on your own. No medical facility will consider hiring you or offering an internship if you haven't completed a training program.
But, some facilities will offer you a job with the stipulation of on-the-job training. This is extra training provided by the facility itself. Why is this extra training important?
When you take a training course, you don't get as much hands-on interaction as most hospitals would like. Phlebotomy procedures can't be taken lightly. So, on-the-job training gives you the chance to work more directly with patients and optimize your skills.
With in-house training, you won't work alone. Like an internship, you'll be under the supervision of a phlebotomist on staff. This might last for months, but some hospitals want their trainees to be under supervision for up to two years.
Unlike an internship, you'll get paid for what you do during this training period. It may not be as big of a salary as you'll get once the training period is up. But, it's a great way to get hired and gain experience.
Volunteer as a Phlebotomist
If you're having trouble getting a job without phlebotomy experience, one of the best things you can do is volunteer your services. Phlebotomists are in high demand, but it's not just at busy hospitals!
Many different organizations are in need of qualified phlebotomists. What's the downside? Many of them are either non-profit groups or facilities that can't afford to hire a full-time phlebotomist.
These groups rely on volunteers. While they don't offer payment, it's a great way to boost your resume and gain experience. Volunteering your phlebotomy skills looks great to an employer.
One of the primary benefits of volunteering is that you'll get to practice drawing blood. You'll also work directly with people/patients. This is a skill that can't usually be taught in a classroom.
You can learn how to talk to patients and even how to handle difficult ones. But, until you're face-to-face with someone, you'll never have the experience you need. Volunteering means you'll get the chance to work with a variety of different people. So, when you do end up getting a phlebotomy job, you'll be better prepared to work with different types of patients.
You can find phlebotomy volunteer opportunities near you at the following places:
Nursing homes
Veterans' hospitals
Local blood banks
American Red Cross
Prisons
Drug treatment centers
Temporary Work at a Medical Staffing Agency
Some medical staffing agencies may hire phlebotomists on a temporary basis. Though experience can still be important when it comes to getting hired, they might be willing to do some quick on-the-job training for the right person.
One thing to keep in mind if you do apply for a temporary job is to make sure your resume is solid. You should have several references an agency can contact to vouch for your skills.
This isn't full-time work and can't be considered a life-long career. But, it can provide you with temporary employment, and you'll be gaining experience while you do it.
Plasma Donation Centers
Just like there are blood banks throughout the United States, there are also plasma donation centers. We often think about the need for a blood supply, but there's also a great need for plasma.
Many people donate because of this need. But, some plasma donation centers also offer their donors money, so it's a popular procedure for a lot of people.
Plasma donation centers will sometimes hire phlebotomy graduates who don't have much experience. They are hired to draw blood from their patients and separate the blood from the plasma. Then, the blood is put back in. This is another way to gain experience.
Become a Certified Phlebotomist
If you've gone through phlebotomy training, one of the best things you can do to improve your phlebotomy resume and get more experience is to get certified. Phlebotomy certification isn't required by every state. But, it's a good idea to get it anyway.
Phlebotomy technicians who get certification usually have a better chance of getting hired by a medical facility. They also can start at a higher salary than those who don't have certification.
The good news is it's relatively easy to get certified as a phlebotomist. It only takes a few extra weeks of training. Once you've completed those weeks, you'll be able to take a phlebotomy certification exam.
Certification alone may not be enough to get you hired by a medical facility. But, it can give you an edge over your competition and set you out on the right foot. It's the first step you should take in gaining more experience as a phlebotomist while you're still completing your training.
Other Training Courses
Though it doesn't give you more phlebotomy experience, it never hurts to take training courses for other medical skills. A perfect example is a CPR course.
If you want a job at a hospital, chances are you're going to have to be CPR-certified. This can be a part of your on the job training, but it will look great on a resume to already be certified.
If you can't find a job right away, try to keep improving yourself by taking training courses. Any procedures or equipment you can find training for will help you to boost your resume and may make it easier to get hired for an internship or on the job training.
The more skills you have, the higher salary you might be able to ask for, too.
Transfer Careers from another Medical Job
It's common for those already in the healthcare industry to make a switch. If you already have a healthcare job, you might have an easier time getting hired sooner as a phlebotomist. For example, if you have a job in a hospital, you already know the safety rules and how the facility functions on a daily basis. So, you probably wouldn't have to go through a lengthy orientation or on the job training process.
But, no matter what your medical job might be, you still need to complete a phlebotomy training program. Phlebotomy is an incredibly specific job. Even if you're a doctor or nurse, you'd have to take a phlebotomy training course to be qualified to do the job.
So, while you still have to go through phlebotomy training, you may be able to transfer jobs faster if you already work in medicine. It's a great way to advance your education and skills and to try something new that is currently seeing a lot of growth and need.
[/su_list]
Transfer from Phlebotomy to a Different Medical Career
Even though training takes less than a year, you can probably tell by now that getting a job as a phlebotomist requires a lot more work and experience.
There are two routes you can choose to take once you become a full-time phlebotomist:
You can build a life-long career in phlebotomy. It's more than just an entry-level job. Many people build successful careers as phlebotomy technicians. It doesn't matter whether you're in a hospital or private practice. There will always be a need for phlebotomists as long as people need their blood drawn. What's the good news? It will probably continue to grow in popularity as new technologies allow us to determine more from blood samples.
You can also use phlebotomy as a springboard into other medical careers. If you have an interest in healthcare, a year of training and another year or two of on the job training is a small price to pay. It's a great way to get your foot in the door of the medical field and work your way up. You can get a feel for the healthcare industry and continue your education to get to a higher level.
How to Get a Raise as a Phlebotomist
You can grow your career by advancing to a different medical position. But, it's not impossible to grow your career as a phlebotomist, either. All it takes is a little more experience.
Experience as a phlebotomist can move you into a supervisory position. That means you'll be 'in charge' of other phlebotomists in a hospital or clinic. That comes with a pay raise.
There are also more specialized areas of phlebotomy. One example is therapeutic phlebotomy. This is a procedure prescribed by a doctor. It is used on patients as part of a treatment for different medical conditions, such as too much iron in the blood. Therapeutic phlebotomy takes extra schooling, but it too can earn you more money.
One easy way to make more money as a phlebotomist is to work more hours! Once you do get a phlebotomy job, you can ask to work longer hours.
On average, phlebotomists make about $32,000 each year. But, as you can see, there are ways to increase your salary. Experience is essential and can go a long way in a phlebotomy career. That's why it's necessary to keep job hunting and take every opportunity you can find to gain experience!
What If I Can't Find a Trainee Phlebotomy Job?
If you can't find a phlebotomy job, don't get frustrated. There is a demand for qualified phlebotomists. But, many places are hesitant to hire phlebotomists without experience. You can follow some of the tips in this guide to gain the experience necessary to land a job.
If you're still struggling, you can try to be a bit more forward with your job applications and interviews. Showcase your skills and ask about options like on the job training or internships.
Even though you've already been through training, many facilities will end up "re-training" you to make sure you're doing things the way they want.
Though training doesn't take long, working as a phlebotomist can take years. Even though there is a high demand for this skill, you'll still require experience to make sure it's done correctly.
Course training doesn't typically offer sufficient hands-on experience. So, don't expect to graduate from your training and get hired at a hospital or clinic right away.
Building up your experience is the way to get a phlebotomy job faster. Some ways to do that are through volunteering and internships. Be prepared to offer your time for free!
When you take the time to learn more and practice drawing blood, you'll feel more confident about what you're doing. It's beneficial to your career. Don't give up on finding the right entry-level phlebotomy job. It may take a bit more time, but there is a job opening there for you.