Many people searching for a new career path manage to narrow their options down to just a few. This can make it easier to assess the pros and cons of each profession, and make an informed decision.
For those planning to move into the medical sector, two of the most popular career choices are phlebotomy and nursing. Both of these jobs can be extremely rewarding, and both involve working closely with the public as they seek diagnosis and treatment for a range of illnesses and conditions.
If you're at a crossroads in your career and are trying to decide between these career pathways, we can help. In this guide, you'll find information about both roles. We'll also look at the pros and cons of working as a phlebotomist or a nurse.
Whether you're a student planning for the future, an older worker looking for a medical job, or an existing nurse considering alternative medical careers, you'll find all the information you need here. Read on to discover more about these two career routes.
[su_list icon="icon: check-circle"]
What is the Role of a Phlebotomist?
Before we can look at the pros and cons of phlebotomy, we need to establish what this job entails. A phlebotomist is someone who is trained to draw blood from patients. Using a skill called venipuncture (which involves making a tiny incision in a suitable vein), phlebotomists collect blood samples for a variety of reasons. These can include donations, testing, research or blood transfusions.
Phlebotomists work in a variety of different environments. Some work at blood drives and donations centers, while others collect and test samples at research laboratories. Some work in emergency departments, drawing blood for rapid testing. Others visit nursing homes to collect samples from those unable to make it to a local clinic.
Being a phlebotomist is more than just practicing the skill of venipuncture. Successful phlebotomists have great interpersonal skills and can communicate with a diverse cross-section of people. Phlebotomists are also tasked with labeling, storing and transporting blood to clinics and labs. This means they need excellent organizational and time management skills too.
What Are the Duties of a Nurse?
We all know a little about the role of a nurse. But how much do you know about their exact duties and responsibilities? Nurses are expected to complete a multitude of tasks on a daily basis.
This can include:
Administering medications
Managing intravenous lines
Monitoring patients
Keeping patient records up-to-date
Liaising with doctors and supporting them in any way necessary
Taking samples and running tests
Providing emotional support to patients, relatives, and friends
There are also many nursing specialties, including (but not limited to) ambulatory care, midwifery, diabetes care, geriatric nursing, neonatal nursing, psychiatric care, school nursing, trauma nursing, and hospice nursing.
Nursing is a very demanding role. Good nurses must be able to think on their feet, as well as having fantastic interpersonal skills and the ability to work well under pressure. Many older workers choose to transition away from nursing as they age, looking for a less pressurized role.
Should I Train for Nursing or Phlebotomy?
The choice between nursing and phlebotomy is not a straightforward one. There are so many things to be considered. From the amount of training you'll need to how well you can cope with the specific demands of each job, many factors will feed into this decision.
So let's start by taking a look at the pros and cons of phlebotomy. We'll then compare them with the pros and cons of nursing. Hopefully, that will provide a little more in-depth information about each role, to help you make this tough decision.
Advantages of a Career in Phlebotomy
It's pretty easy to see the benefits of a career in phlebotomy. From excellent rates of pay to the ease of finding jobs, you'll find plenty of positives.
One of the main pros of pursuing a career as a phlebotomist is that it's an entry-level position. You don't necessarily need to have a medical degree or extensive qualifications to become a phlebotomist. All you'll need to do is find a phlebotomy certification program in your local area.
It's also very easy to find work as a phlebotomist right now. It's estimated that clinical technician jobs (such as phlebotomy) will grow by as much as 16% by next year, and the pace of growth is showing no signs of slowing.
Phlebotomists don't only work in hospitals. They can work in blood banks and donation centers. You'll also find them working on-the-road as mobile phlebotomists. They can work in laboratories and research centers, as well as in nursing homes and local clinics. There are lots of options out there for qualified phlebotomists.
Phlebotomy is also a rewarding career, as many in the medical industry are. You form an essential link in a chain that goes from diagnosis to treatment, helping patients to recover from illnesses and manage a range of different conditions.
You may play a crucial role in research, which can help to develop new treatments. Phlebotomists are also vital in the collection of blood for blood banks, which save lives on a daily basis. Without phlebotomists, these critical services wouldn't exist.
Being a phlebotomist is also very flexible. You can set yourself up as an independent contractor, which means you set your own hours and manage your own schedule. You can strike a comfortable work-life balance which allows you to spend more time with family and friends, all while still earning a decent salary.
Disadvantages of a Phlebotomy Career
Every job has its downsides, and phlebotomy is no different. Working with needles and blood can be dangerous if the right precautions are not taken. If you are accidentally pricked with a used needle, or if a patient's blood comes into contact with you, you could find yourself in a potentially dangerous situation. Most of the time this can be avoided with the right safety procedures, but of course, accidents happen.
Working as a phlebotomist can also be stressful in certain environments. Research labs and small clinics don't tend to be too bad. But if you find yourself working in a trauma room or emergency center, you could find yourself in a very chaotic and stressful situation.
Of course, as an independent contractor, you'd be able to opt out of these types of work, but there may be stressful incidents in any environment that can be hard to shrug off.
Most people see working with people as a positive – but there are examples where working closely to the public is not so enjoyable. Some patients may be rude or unpleasant, while others may get angry when you attempt to draw blood.
If you're dealing with very sick people, you can also become distressed when you see how their illness has taken its toll. It may be upsetting to see certain individuals struggling with an illness while you're trying to do your job.
How Do I become a Phlebotomist?
To become a phlebotomist, you don't need any extensive qualifications or prestigious medical degrees. You can become certified by taking an accredited course within your local area. of course, you can earn a degree in phlebotomy if you'd prefer to maximize your education and training.
You can choose how you become a certified phlebotomist. Some courses are intense and performed full-time over a six or twelve-week timeframe. Other courses can take up to a year, but you can carry out this training alongside your regular job.
A typical phlebotomy training program includes the following:
Venipuncture – the most important skill you'll learn in your phlebotomy training is venipuncture. This is the actual practice of taking blood from a patient. You'll learn many different variations of this single technique, and it will form the foundation of your phlebotomy career.
Anatomy and physiology – of course, anyone working in the medical sector must have a good working knowledge of the body's major systems. You'll also gain a more in-depth understanding of blood, including what it's for and how it functions in the body.
Lab procedures – as a phlebotomist, you'll be responsible for storing and transporting blood samples to laboratories. There are stringent regulations regarding the storage and transportation of blood, and you'll need to be aware of them all.
First Aid – the majority of phlebotomy training programs will also offer basic first aid and CPR training. This ensures you know how to act in an emergency.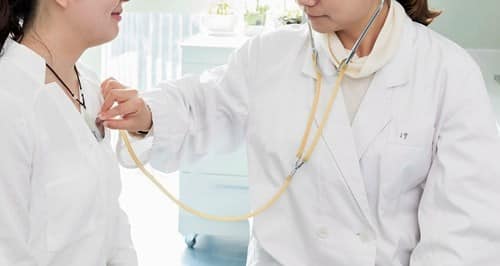 Advantages of a Career in Nursing
We're now going to look at some of the advantages of becoming a nurse. Perhaps the biggest positive about working in this field is that you can make a difference to lives. Most nursing involves routine work – checking patient vitals, maintaining records, taking samples and carrying out simple tests. But now and then you'll be called upon to save a life, and there's nothing more rewarding than that.
When working as a nurse, no two days are the same. If you shy away from the typical 9-5 office scenario, you'll certainly find something to keep you interested in nursing. You'll see patients with diverse and rare conditions every day. You'll also get the chance to work across a variety of units, ranging from surgery and intensive care to baby delivery, trauma, and emergency.
There are also many other exciting opportunities open to qualified, experienced nurses. Many nurses work in other areas, such as education or case management. Schools, colleges, and universities regularly hire nurses to provide basic care to students on campus. You could go into military medicine, or work alongside insurance companies and law firms on specific cases involving negligence or malpractice. The options are endless.
Disadvantages of a Nursing Career
Of course, there are some disadvantages to become a nurse. For one, it's a particularly demanding career that requires enormous amounts of energy. Shift patterns can be unforgiving, with many nurses having to work weekends and nights. Some even sleep at the hospital between shifts, rather than going home.
This is one of the key factors that put people off from going into nursing. You're working in one of the most pressurized medical environments, and the stakes could not be higher. One mistake from you or a colleague, and it could result in serious injury, illness or even loss of life. Not many people are cut out for this enormously demanding role.
Nursing can also be very distressing. You'll witness people suffering from extreme injuries and serious illnesses, which can be upsetting. Patients will die on your watch on a regular basis, which is a challenging thing to come to terms with. Nurses are also tasked with providing emotional support to friends and relatives of patients. Telling a mother their son is seriously ill, or telling a man his wife may not make it can be very emotionally troubling.
How Do I become a Nurse?
To become a nurse, you'll need some pretty extensive training – even for an entry-level position. To become a Licensed Practical or Vocational Nurse, you'll need to study for a minimum of one year at a special educational program. These are offered at various technical schools and community colleges – there should be one in your area.
These one-year courses involve traditional 'lecture-style' educational content, as well as a hands-on placement at a hospital or clinic. You'll learn the basics of anatomy and first aid, as well as the duties and responsibilities you have as a nurse.
Licensed Vocational Nurses (or LVNs) work under the supervision of Registered Nurses (or RNs). RNs must complete a much longer period of training before they become qualified. They must have a minimum of an Associate's Degree in Nursing – and it doesn't end there.
They must also take the Licensure Examination to become licensed, as well as taking additional certifications to deal with certain groups of patients, including from the elderly, the mentally ill, and young children. Becoming an RN can take many years of full-time education and training.
Things to Consider before Choosing a Medical Career
Now that we've weighed up the pros and cons and looked at the training needed for each career, we're better informed to make a decision. But there are still some additional things to consider:
Do you have the mentality for work in phlebotomy or nursing? Nursing can be incredibly demanding, both physically and mentally. Phlebotomy is demanding too, but it's often not as intense as nursing.
Can you cope with the training that is necessary? It can take up to five years to become a qualified Registered Nurse. You'll also need to top-up your education regularly with additional courses and training. This ensures you remain at the cutting-edge of medicine. This type of training requires enormous commitment – both emotionally and financially.
Can you afford the training? Becoming certified phlebotomist costs around $3,000, whereas becoming a nurse can cost much, much more. You'll also need to think about how you'll support yourself while you train. Do you have savings you can dip into? Will you continue to work alongside your studies?
Does your choice align with your life? Many people decide to pursue a different career path because they're unhappy with their work-life balance. But becoming a nurse could result in that balance becoming even more skewed in favor of work. Phlebotomy can be more flexible, especially if you work independently.
Are you looking for career progression or a steady job? Phlebotomy offers something reliable and steady. Nursing offers better opportunities for progression, but this will include extensive further training.
Nursing vs. Phlebotomy: Deciding on a Career Path
When it comes down to it, the only person who can choose your career is you. You know your own mentality and whether you're suited to either of these roles. Only you can say which one you'd prefer – but there are pros and cons to both of them.
Phlebotomy is a great career path – both for those who are just out of college and those later in life who are seeking a new job. You can either get a job as a phlebotomist at a regular hospital, clinic or lab, or you can work independently as a contractor. This gives you the freedom and flexibility to manage your own work and find a schedule that suits you.
Working as a phlebotomist can be very rewarding, and is a medical career that pays well. Most phlebotomists can earn around $30,000 each year. You'll be learning an important skill, and playing a crucial role in the medical industry.
Nursing is obviously a very appealing career path too – but it's much more of a challenge. It takes many years to qualify as a Registered Nurse, and the job can be extremely stressful. Your actions can be the difference between life and death when working as a nurse. Some people thrive on this responsibility, but some aren't cut out for it.
Both are a good career choice for people aged over 30. Whichever option you choose, there's plenty of information out there to help you make the best decision for your future.
[/su_list]