Job security is one of the most critical features of any career. We live in uncertain times, and employment prospects seem to change regularly. Unfortunately, that leaves people with uncertainty about the future. But, some career paths are far more secure than others.
The safest jobs for the future offer growth and stability. These careers are stable because they will always be needed by people and can't easily be replaced by automation (robots). They are also secure because the job market will expand quickly over the next decade.
Stable medical jobs with good pay, as well as others, don't have to be hard to come by. You just have to know where to look for work. Jobs that will be in demand over the next ten years cross over into many different industries, but many of them are in healthcare.
The best careers all show consistent growth and are in need of qualified people to fill various positions. Whether you are looking for a new career path or just starting out, selecting a stable career path can offer peace of mind and financial success for years to come.
What Are the Best Future-Proof Careers?
From the most secure positions in the medical field to other sectors that always need qualified workers, the sectors that are discussed in this guide show no signs of slowing down.
What makes these jobs so stable? A blend of growing need from a hungry marketplace and rapidly advancing technology. These jobs continue to be popular because there is a constant need for that skillset for a variety of reasons. If you're looking for a job that can provide stability and offer growth, check out the selections below.
Computer Systems Analysts
As you might expect, jobs in technology will continue to grow over the next decade. As technology changes, jobs will adapt to it. Computer systems analysts work with data. They can look at problems and improve computer systems. Without these individuals, new computer systems wouldn't be developed. Old systems would become outdated quickly.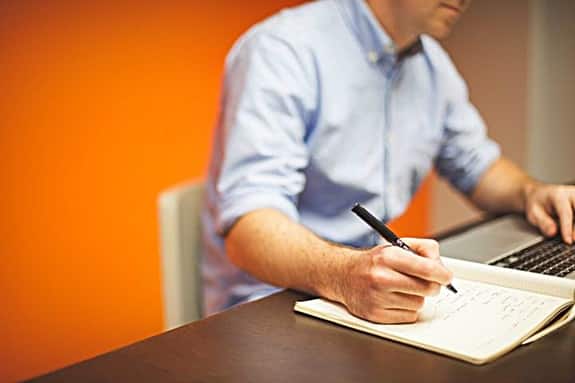 According to the Bureau of Labor Statistics (BLS), there will be 53,000 new positions created in this field by 2026. Becoming a computer systems analyst takes a Bachelor's Degree, but the job opportunities are endless. You can work for a specific company, or go it alone on a self-employed basis. Technology is changing at a rapid rate, which is why this job is so crucial for our future prosperity.
Software System Developers
As technology continues to change, software needs to adapt to it. Think about how frustrated you would be if the software system on your phone started to slow down or would freeze up all the time. Software system developers create different operating systems, and these systems are based on the latest technology. The more advanced technology becomes, the better software systems are put in place.
If you want to mix creativity with practicality, this is a great job option. Software developers will always be needed as long as new technology continues to move forward. There are thousands of different companies looking for qualified developers all the time. Or, you can choose to work independently to create apps and programs to sell to a hungry marketplace.
Software developers can earn over $100,000 a year, and it only takes a Bachelor's Degree to get into the industry.
Physical Therapists
Along with tech jobs, healthcare jobs are equally important for the future. The healthcare industry is one of the most stable and secure career paths one can go down. This is due in part to an aging population that needs more care than ever. Technology has also caused a boom in this industry. As more advancements continue to be made, there is more than doctors and specialists can do to improve the lives of people.
One of the most secure jobs in the medical field is a physical therapist. They work directly with patients to overcome issues from illnesses and injuries. A physical therapist can do anything from assisting someone to walk again to strengthening the muscles in the hand. They enable people to get back on their feet in every sense of the word.
Keep in mind that a physical therapist can work with people of all ages. Just because the general population is aging doesn't mean that they are limited to working with older individuals. They can work with anyone from athletes to people who may have been in an accident. It's a specialized career path, but one of the most rewarding in the industry.
Becoming a physical therapist does take a doctoral degree. But, it's a secure position that makes over $85,000 each year, on average.
Phlebotomists
Phlebotomy is one of the fastest-growing careers. It requires you to work with many different people every day. The most significant part of a phlebotomy job is to draw blood from patients safely. That blood is then tested for a variety of medical reasons.
More tests are being developed all the time that relate to blood samples. So, phlebotomists are needed more than ever. This career path is growing in popularity because it's an entry-level position. If you think you need years of schooling to have a successful career in healthcare, you should think again. Phlebotomy training typically takes less than a year. You can even become certified during that time.
Phlebotomists are also responsible for transferring blood to medical labs. They must be highly organized people who don't mind the stress of handling different types of patients every day.
On average, phlebotomists make around $32,000 each year. If you work in a large hospital, you'll likely have a flexible schedule. If you like working with people and don't want to invest in a lot of schooling, this is an excellent option in the medical field.
Marketing Specialists
Just as technology is always changing, the way we look at things as consumers changes too. What appeals to people today might not speak to them the same way in ten years from now. Understanding the trends and market conditions is crucial for companies. So, that's why they are so eager to hire marketing specialists.
Marketing specialists research current trends and develop new marketing campaigns for companies. Why is this such a secure profession? Marketers realize that they need to be more creative in how they do business. Advertisements, commercials, and billboards don't always work the way they used to in the past. Marketing specialists come up with new and creative ways to market products and services to the masses.
If you're a creative individual and think you could bring fresh ideas to companies, this is the perfect job option. In most cases, a Bachelor's Degree is required to become a marketing specialist. But, that degree pays off as most people will earn over $62,000 each year.
Registered Nurses
Nurses are some of the most valued professionals in the healthcare system. A hospital or clinic can never have too many nurses on their team.
The duties of an RN include the following:
[su_list icon="icon: check-circle"]
Performing tests
Looking at results
Jotting down patient symptoms
Giving medications
Assessing patients' medical history
[/su_list]
The job of a nurse often depends on what the hospital or clinic needs at the time. They are the strongest connection point between a patient and their doctor. Many times, a patient will see a nurse a lot more than their doctor. So, along with the medical know-how, being a nurse does require you to get along with a lot of different people.
One of the best things about this position is that it doesn't take years of medical school. You only require a Bachelor's Degree to become a nurse. According to the BLS, there will be 437,000 new nursing jobs available by the year 2026.
We've compared nursing and phlebotomy careers in this post.
Health Specialties Teachers
The industry of teaching medical skills is wildly popular. Post-secondary health specialties cover things like therapy, dentistry, and veterinary medicine. Anyone who wants to learn a specific medical skill needs the right training. That's where these teaching positions come in.
It's most common that someone who already has a Doctoral degree will teach specialties. Otherwise, it can take a while to complete the schooling required to teach. If you've been in the medical field for a while, though, this could be a great job opportunity. Having a lot of knowledge of a particular type of medicine can make you a valuable resource. While this might not be an entry-level job, it's perfect for someone who wants to work in medicine, but not directly with patients anymore.
Health specialties teachers make an average of $100,000 per year. The job can be much less stressful than practicing medicine. If you're ready for a change, but still enjoy working in the healthcare industry, you may want to consider this fast-growing opportunity. It's expanding so much, in fact, that in ten years there will be over 60,000 positions in this field that need to be filled.
Specialist Physicians
There are so many different types of medicine. While some people prefer studying general medicine, there are others who want to get specific. Thankfully, we need those specific areas in the healthcare field for a variety of issues.
Specialist physicians and surgeons go beyond general medicine. Are you interested in a specific function of the body or area of medicine? Becoming a specialist could be your best option. You'll get to treat patients in the area you love and provide healing and comfort.
Specialists and surgeons tend to make more money than general physicians. On average, a specialist physician makes over $200,000 a year. But, the amount of training and schooling can take longer. Not only is a Doctoral degree needed, but you'll likely need more certification in your specialized field.
If you're interested in medicine and want to get specific, the payoff for this growing career can be well worth it.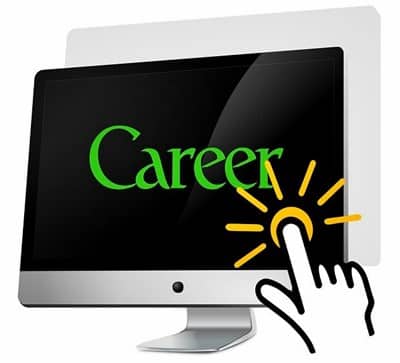 Financial Advisor
Have you always had an interest in finance or economics? If so, this could be the perfect job for you. Plus, it's one of the most secure jobs for the future. A financial advisor usually works one-on-one with different clients. They look over the financial needs of those clients. They can assist them with stocks, insurance, and investing money.
It's the job of a financial advisor to help their clients plan for both the short-term and long-term future. Their recommendations should be based on what each client needs and wants for their future. But, advisors have to be well-versed in economic trends. If an advisor steers a client in the wrong direction, it could be financially devastating. This is a career for someone who has a passion for making money.
As a financial advisor, you can either work independently or for a company. Most companies need you to have a Bachelor's degree, but it may not matter what your specialty is. Experience is a huge plus for most financial planning companies, too. Investment options are always changing. So, financial advisors can enjoy continued education to help them to keep up to date with all of the changes.
The projected job growth of this career in the next ten years is over 26%. On average, a financial advisor makes about $87,000 per year.
Dental Hygienist
If you want a specialized health job but don't want to spend years in school, consider being a dental hygienist. The dental field is growing as rapidly as the rest of the healthcare industry. Hygienists are needed to take care of patients, clean teeth, take X-rays, and much more.
The total number of dental hygienist jobs expected to be needed over the next ten years is over 200,000. If you want to work directly with patients, and have always been interested in dentistry, this is the ideal place to start. It could be the perfect entry point for a more advanced career in dentistry. It could, of course, be a life-long career.
A dental hygienist needs an Associate's Degree and a license to practice medicine. Continued education may be required. The salary of a hygienist varies depending on experience and the size of the dental practice. On average, though, hygienists make about $73,000 per year.
What Are the Worst Jobs for the Future?
Any of the career paths listed above would be great options for someone looking for a secure job. But, there are also many careers that you should stay away from. Specific jobs might look appealing today, but they could lose their stability within a few years. If that happens, you could find yourself out of a job and in need of a new and lucrative career.
Most of the least-secure jobs for the future involve working directly with your hands. Many of them are specialized careers. Research done by Kiplinger (using data from the BLS) suggests that some of the worst careers for the future are as follows:
[su_list icon="icon: check-circle"]
Photo processor
Furniture finisher
Radio announcer
[/su_list]
Think about the industry you're interested in. Many of these 'worst' jobs are falling out of favor because of technological advances or automation. If technology can do something better, or advance it, the job could become obsolete for humans. Instead, it's important to think about a career path that uses technology to enable it to grow.
How to Choose a Stable Career Path
The most secure jobs for the future have certain things in common. First, most of them use technology in some way. Industries that are willing to move forward with technology are the ones that will continue to grow. Industries that don't do this for whatever reason will likely experience a downturn. There are rewarding finance jobs in hospitals for people with a business background or degree.
The healthcare industry will keep growing because of the growing demand. People will always need to be taken care of for medical issues. And, since the baby boomer generation is getting older, more people need medical attention than ever before. Not only is there a great need for medical jobs, but these are positions that usually pay their employees well.
Whether you're just starting out or want to make a career change at 30, it's essential that you choose a career that has longevity. The job market, in general, is on the rise. But, it's not always safe to assume that every occupation or industry is built to last.
When you choose one of these paths, such as training to become a phlebotomist, you could have a long and successful career.