Working a full-time job once involved putting in a standard 40-hour week. For some Americans, though, it can end up being much more than that. So, it's no surprise that workers all over are feeling burnt out and exhausted. Thankfully, there are some jobs with short hours and good pay.
If you end up spending all your time at work, it's easy to feel like the rest of your no longer matters. The best 40-hour work week jobs (or less) still pay well and can give you a better work-life balance. That's something to consider when you're seeking employment.
Finding jobs that fit around family life isn't impossible nowadays. You have to know where to look. What's the good news? Jobs with good hours are available in almost every industry. So, no matter what you're interested in, you're bound to find some high-paying jobs with low hours.
Feeling overworked and underpaid can lead to stress and anxiety. It can also result in strained relationships with family and friends. If you want to have a fulfilling career but don't want to reduce the number of hours that you work, you're in luck.
Best Low Hour Jobs That Pay Well
You can have a social/family life and a full-time job, too. You can earn a comfortable salary without having to work endless hours.
This guide will feature careers in different industries, so you can find something that works well for you. Whether you're just starting out in the working world or you're looking to make a change, let this list of rewarding jobs will enable you to find the right opportunity.
Property Landlord
Have you ever thought about owning or managing a property portfolio?
There are many different ways to be a landlord. But, it's a great way to be your own boss, have flexible hours and make quite a bit of money. You can either work for yourself by owning properties and renting them out or work for someone else as the landlord of a building.
If you decide to go into business for yourself as a landlord, you're unlikely to need any training. But, a property management degree can be helpful, as well as courses in finance and business.
Landlords have a variety of responsibilities, depending on the property they manage. If any of your tenants have an issue with their home, it's up to you to get it resolved.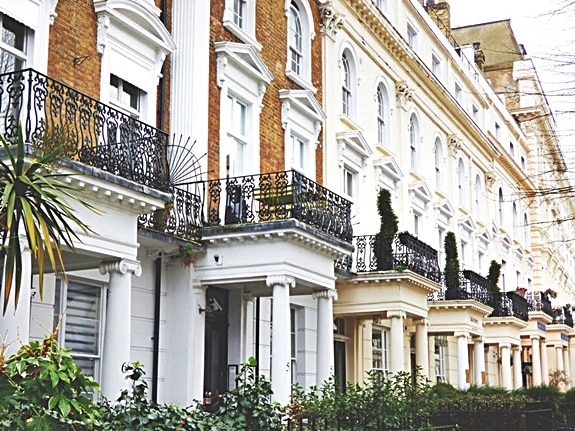 Most landlords can work around 30 hours a week and still make well over $2,000 a month. The great thing about this career is that you can choose how much you work and how much you make.
The more properties you're able to rent out, the more money you can make. If you work as a landlord for someone else, you may even be able to get free or reduced housing costs. With no mortgage to worry about, it's an automatic increase to the money you have in your pocket each month.
Phlebotomist
There is a significant demand for phlebotomists all over the country.
Phlebotomists can work in a variety of different settings. The most popular are hospitals and clinics. These facilities are typically open 24/7, so phlebotomists are needed around the clock.
Because of this, many phlebotomists choose to work specific shifts or part-time. Phlebotomy is one of the most flexible careers in healthcare. You can also choose to become a mobile phlebotomist. This is a 'freelance' job and allows you to be your own boss and decide when you want to work.
Phlebotomy is considered an entry-level job, but that doesn't mean that it doesn't pay well. Even starting out, phlebotomy technicians can make about $32,000 each year.
It doesn't take long to get into this position! Phlebotomy training typically lasts less than a year, even if you want to become a certified phlebotomist.
Because most medical facilities want their phlebotomy techs to have experience, you may need to complete an internship or find a volunteering position. But, it's a great way to get your foot in the door of the healthcare industry and start building a successful career with flexibility.
Hair Stylist
If you have a passion for hair and beauty, you might want to consider becoming a hair stylist. Training doesn't take long. You can either attend a cosmetology school or get an associate's degree from a two-year college.
You'll learn how to master the following beauty skills for your clients:
[su_list icon="icon: check-circle"]
Hair coloring
Styling
Coloring
Shampooing
[/su_list]
If you want to go one step further, you can even learn about skin care, makeup, and how to manage a salon. Typical training programs last from nine months to two years.
Once you've completed your training, you can get a license for what you do. License requirements are different for each state, so you'll have to contact your state board to determine what you need to get your license.
Once you're a licensed hair stylist, you can either choose to work for a salon or on your own! You might think working for a salon means you'll end up working endless hours, but that isn't necessarily true. Salons usually hire several hair stylists at a time and are often willing to be flexible with schedules.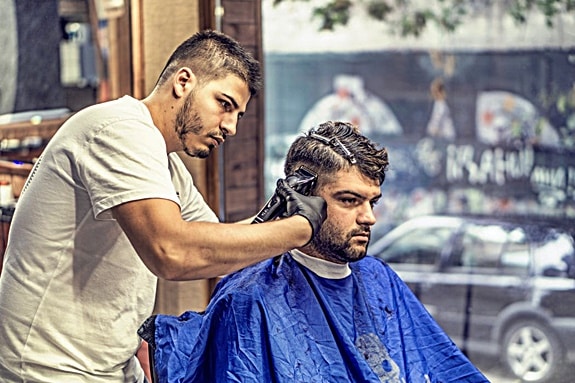 If you're unavailable when a specific client needs a haircut, they can give it to someone else. That's why many hair stylists work part-time. But, even if you want to do full-time work, you can have control over your schedule including how early in the morning you want to start and how late you want to stay.
Almost half of all hairdressers in the U.S. are self-employed, which can allow for even more flexibility with your hours. But, it can take time to build up a client base. You may want to start at a salon until you develop an excellent reputation for what you can do.
On average, hair stylists make around $30,000 each year. Many hair stylists also receive tips form their clients, which don't always factor into their average salary. You can also earn more money by advancing your skills and offering more services, like nails or skin care.
Mail Carrier
There are many benefits to working for the United States Postal Service, especially if you want to be a mail carrier. Mail carriers usually work between 20-30 hours a week.
As you might expect, their primary responsibility is to sort and deliver the right pieces of mail to each home in a neighborhood. If you live in a larger city, you might be one of several carriers to deliver mail to a section of a neighborhood each day.
Little training is involved in this job. You must have a high school diploma or GED. Then, you have to take and complete a Postal Exam provided by the USPS. Once you pass the exam and interview for a job, some on-the-job training might be required.
After you complete any training that is needed, you can get started on your route. Some mail carriers strictly work on foot, while others drive either a provided vehicle or their own vehicle. It usually depends on how long the route is. If you do have to drive your own vehicle, take that into consideration. You'll be adding mileage to your car and will have to pay for repairs.
Mail carriers make about $20 per hour. Their work is done during the day, which makes it a great job for people with kids in school, or those who don't want to work unusual hours. Plus, most mail carriers are compensated with a benefits package.
Occupational Therapist
There are misconceptions that people in healthcare have to work crazy hours all the time. It depends on the job you want. As a doctor, yes, you may have to work long shifts. But, certain specialists work much more 'normal' hours and can make a lucrative salary while doing it.
Occupational therapists provide rehabilitation plans to their patients. They work with patients who have been injured or have a condition that limits their mobility. Treatment is designed to help the patient re-learn the mobility skills needed to perform their job.
But, they can also help a patient to do homemaking skills and daily tasks. The idea is to get someone back on their feet and moving, so they can have a normal life again.
Occupational therapists typically work 40 hours a week or less. On average, they make about $70,000-$80,000 each year and usually have significant benefits.
It does take schooling to get into this position. A master's degree and state licensing are required to become an occupational therapist. You also need to make sure you have the right traits for this type of career. Occupational therapists should be kind, patient, and have excellent communication skills.
This is a healthcare job that takes a lot of passion. But, it can be gratifying in more ways than one, and you don't have to give up all your free time for it!
Translator
If you speak more than one language, you could have quite the lucrative career ahead of you! Translators can work in a variety of different settings. Businesses, medical facilities, and even lawyers hire translators. They use them for various reasons.
How much money you make as a linguist will typically depend on what language(s) you speak. But, translating documents for different people can make you upwards of $50 an hour.
You may not need official 'training' to become a translator, but you should have certification or proof of the language(s) you speak on a resume. Any recognition you've received for your language skills would also be helpful. Some translators even build up a portfolio of the work they've done to show potential employers.
You can search for translation jobs online or on local job boards. The number of hours you work in a week will usually depend on the job itself and the demand to get things translated quickly. But, if you can't find a job with a specific business or you'd rather work on your own, many translators work on a freelance basis.
There are several sites you can use to find work, such as UpWork or Flexjobs. Being a freelance translator allows you to work from home and set your hours. You can also set your salary by charging what you want for the clients that need your services.
Ride Sharing Driver
Ride-sharing apps like Uber have seen an enormous amount of growth over the last several years. Some people who sign up as Uber drivers consider it a part-time job.
If you live in a smaller area, that's probably what you'll end up doing as a ride-sharing driver. But, drivers in a big city can make thousands of dollars a month giving rides to people who need it.
There isn't any formal training needed to become a ride-sharing driver, but each app (Uber, Lyft, etc.) has its own set of rules that must be followed as a driver. You also need a valid driver's license for the state in which you're working.
As a driver, you can choose your hours and decide what time of day you want to work. Keep in mind that you'll have to pay all your expenses when dealing with a car.
This includes things like maintenance, gas, etc. But, if you get good ratings and live in a busy area, this is a lucrative job that allows you to work from the comfort of your car.
Pharmacist
Pharmacy is an industry that comes with a lot of job security. People will always need different types of medications. It's up to pharmacists to make sure they get what they need for specific conditions. Pharmacists make an average of over $100,000 each year and usually work about 38 hours a week.
The work-life balance and lucrative salary are considerable benefits to this job. But, it comes with quite a bit of necessary education.
To become a pharmacist, you'll need a doctorate from an accredited institution. To get that qualification, you'll have to complete a pre-professional program. Clinical experience is also required.
Through your schooling, you'll learn things like:
[su_list icon="icon: check-circle"]
Medication dosage
Pharmaceutical law
Health management
Pharmacy equipment
[/su_list]
Once you've completed your education, you'll need to get the proper licensing for your state and get that license renewed periodically. Finally, you'll likely have to complete a fellowship or residency somewhere before you can work as a pharmacist.
As you can see, it takes several years of education to become a pharmacist. But, the payoff is worth it. Working less than 40 hours a week and making such a lucrative salary is worth the years of schooling for most people.
On top of everything else, you'll have the opportunity to help people on a daily basis. It will be your responsibility to make sure they get the medications they need to stay healthy and treat medical conditions.
Web Developer
There is a considerable need for web developers all over the world. Thousands of developers will continue to be needed over the next several years as technology keeps advancing and changing.
Believe it or not, there are many, many businesses, organizations, etc., who don't know much about how to get a web presence. Web developers and site designers can capitalize on that.
Web developers work with businesses, individuals, nonprofit agencies, and more. It's their job to design and create websites for these clients from the ground up. Developers are skilled in things like graphic design and are comfortable and familiar with web platforms. Some developers are also skilled in things like coding, writing, and social media.
As a developer, you can work for a business or work on your own. Places like marketing agencies and web development companies are great places to work. They still usually offer flexible hours as long as you complete your jobs.
If you want to do freelance work, you can set your hours and deadlines. You can also usually charge more as a freelancer since you'll be working one-on-one with your client. Building up a client base can be tricky, so you'll have to know how to market yourself and getting people's attention.
If you're good at building websites, formal training isn't always required to be a web developer. But, if you plan on working for a company, you may need a degree in design or web development.
Bookkeeper
If you have a passion for numbers and accounting, you might want to consider a bookkeeping job. Most bookkeepers work for businesses, but they make a higher salary than an administrative assistant.
Bookkeepers help to keep financial records for businesses. They balance out numbers and make sure all of the credits and debits balance for an organization. A high school diploma is required to become a bookkeeper. But, many employers prefer that you have at least an associate's degree in a relevant subject. This could include accounting or business.
The average salary for a bookkeeper is over $41,000 each year. Of course, your salary will be dependent on the type of company you work for. It also depends on your experience and education.
Larger organizations may have several bookkeepers on staff, so it's important to be able to work together as part of a team to crunch the numbers correctly.
The other benefit is the flexibility this job offers. Since most bookkeepers work in business offices, you probably won't have to work any strange shifts. Most people in this job keep a standard 9-5 schedule, leaving you plenty of time throughout the week to spend time with friends and family or relax.
You don't have to be a slave to your career to make a decent living. The jobs listed here are meant to be long-term careers that offer you a great balance between your work life and your home life.