When most people think of entry-level careers, jobs with cash registers come to mind. Customer service jobs often deal with money in some way. Quick transactions are common, and you may find yourself working behind a register. The good news is that many jobs DON'T deal with money. You don't need a lot of schooling or training to find these position.
There are many reasons people don't want to work with money. Some people are just uncomfortable with making quick calculations in customer-facing situations. For some employees, handling cash every day becomes too much of a routine. This can lead to mistakes. There isn't a problem with wanting a job that doesn't deal with money. You just have to know where to look.
It's also important to know what you want. If you're aware that you don't want a job behind a cash register, there's a good chance you have at least some idea of the type of job you'd like. Maybe you just haven't given it enough thought, yet.
[su_list icon="icon: check-circle"]
Jobs That Don't Involve Handling Money
No matter your age, you can find jobs without a cash register. You should have some idea in mind of what might interest you. This doesn't necessarily include the job itself, but what you're willing to put into it.
For example, you may want a job that doesn't take a lot of training or school. So, finding an entry-level job without cash handling should be at the top of your list of priorities.
This guide will cover the best non-cashier jobs that don't need a lot of school or training. No matter your skill level or age, you can find jobs without handling money if you know where to look.
Landscaping
Many jobs that don't deal with money will offer opportunities to work with your hands. One of the best options is to work in landscaping. Landscaping, as a whole, can cover a lot of different things. There are various positions you can choose from, depending on your skill level and how much you want to work.
Two significant things required to get into landscaping are a strong work ethic and the ability to do physical labor. If you're over 65, this might not be the best career choice to start. But, if you're looking for a career change in your 30s or you're just starting out after high school, landscaping is a great career path.
It's a lucrative career depending on the type of work you do. You can choose to be a freelance landscaper and work on your own. This could include anything from mowing lawns to planting flowers for clients. While being a freelancer means you get to set your schedule, you also need to work to build up a client base.
You could also join a landscaping crew for a more consistent flow of income and regular schedule. Crews usually tend to almost any lawn care need. If you work in a warmer climate, this could be a lucrative year-round job.
Healthcare Jobs
You don't have to go to school for years to get a high-paying job in healthcare. There are jobs all over the medical industry that don't deal with money. You can work in an office as a behind-the-scenes employee. Or, you can find jobs in hospitals or clinics that don't take tons of training.
Most jobs in the healthcare industry pay well because there is a high demand. The healthcare industry is one of the fastest-growing in the country due to an aging population and strides in technology. So, you may start out in an entry-level job, but there are opportunities for growth all over the place. Some potential jobs in healthcare that don't deal with money include:
Phlebotomist: You can become a certified phlebotomist in less than a year. Phlebotomists are responsible for drawing blood from patients and transporting it to a lab. They must be organized individuals who like working with different people on a daily basis.
Home Health Aide: If you want to work one-on-one with people and not in a hospital, consider becoming a home health aide. They are responsible for helping their patients at home complete daily tasks. This could include everything from helping with meals to doing laundry.
Medical secretary: You might think that an office job would deal with money now and then. But, a medical secretary doesn't have to take money from patients or even work with insurance companies. Their primary responsibility is to schedule appointments. They also can order supplies and train other employees.
Stocking/Inventory
Grocery store jobs are often associated with working behind a register. But there are many grocery and big box store jobs that don't deal with money. One of the best ones is that of a stocker. If you like working with your hands and don't mind manual labor, stocking shelves could be a perfect fit.
When you do inventory at a store, you'll never have to handle money. It's rare that you'll even have to deal with customers unless they approach you with a question. For the most part, though, this is a job that you can do on your own. Once you get a specific task or know what needs to be stocked, you can get on with your job by yourself.
One thing to consider if you want to be a stock person is that you may be working hours that aren't always normal. It's an excellent job for night owls. If you like working in the quiet, an overnight shift as a stock person is a solid choice. Not only will you not have to handle money, but you can work mostly privately.
Administrative Assistant
Most office jobs don't need you to handle money directly or work with a cash register. Different types of offices are always looking for administrative assistants. From insurance companies to car dealerships, there is usually at least one office position in almost every business. A quick search for administrative jobs will likely give you a massive list in your area.
As an administrative assistant, you will have to interact with people regularly. You're usually the first point of contact for clients/customers. Your responsibilities may vary depending on where you work. Some assistants work by taking phone calls and scheduling appointments. Others may keep the office stocked, handle customers in person, or prepare meetings for other employees. Strong computer schools are also usually needed.
If you don't want to handle money but don't mind working with people often, this could be an excellent fit for your career.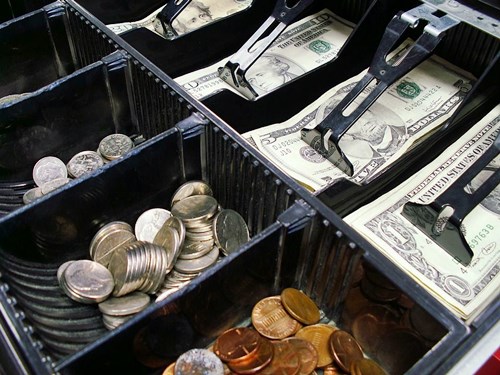 Law Enforcement
If you're looking for a rewarding long-term career that doesn't have to deal with money, look into law enforcement. There is a bit of training involved in becoming a police officer, but it can be completed in less than a year in most states.
The roles of a police officer can vary state-by-state, or even in different communities. You may live in a small town where the role of an officer may not be as busy. If you live in a big city, you can expect a lot of busy action.
You can also choose to be a firefighter if your community offers it as a paid position. These jobs are respectable and admired by many. But, it takes the right kind of person to fill both roles. If you're looking for a way to help your community and have always had an interest in law, either of these positions could make a difference.
Data Entry
If you're good with computers and you're organized, consider a data entry position. There are a variety of different businesses that always need data entry. You don't ever have to work directly with cash. But, you will probably have to work with numbers now and then to input them.
Someone who does data entry needs to have strong organizational skills and can pay attention to detail. The important part of entering information is that it is all correct. Paying close attention to the information you're inputting is the key to this job.
Often, data entry jobs are also quiet jobs. You can do your work in peace and will hardly ever have to interact with customers or clients of any kind. As long as you know how to operate a computer and can input information correctly, this could be a positive career choice.
IT Help
Being an IT specialist is a great way to showcase your love of computers. If you've always had a knack for fixing computer problems, why not turn it into a career? IT specialists can either work for a company or work on their own as a freelancer.
It can take some schooling to be effective in the IT world. But, some people do training on their own, too. You can even find training programs online to help you learn everything you need to know about fixing computers, software, etc.
As an IT worker, you'll either work 'in-house' to make sure a certain business' computer systems are always up and running. Or, you'll work on an 'on call' basis. Businesses will call you in when they are experiencing problems with everything from networking to actual hardware.
You will have to work directly with people as an IT specialist, but it's mostly to determine what their problems are. For the most part, you'll just be working on computers. You'll never have to work with a cash register. The only money involvement if you work as a freelancer has to invoice your clients for the work you do.
Creative Jobs
Have you always been artistic? Put those skills to good use and turn them into a career! Creative jobs are becoming more common and more popular, and it's primarily due to technology. Graphic designers, marketing professionals, and social media experts are always in need for various companies. Marketing companies are more prominent than ever. If you have an artistic or creative skill, working for one of these companies can be fulfilling.
Additionally, you can choose to be a freelancer with your creativity. Many graphic designers, for example, work for themselves. Different people or companies hire them for specific jobs. If you have a knack for design and you know you can build up a client base quickly, you can be your own boss. Again, you will have to invoice your clients if you go this route. But, it's unlikely that cash would ever be involved in the first place. You'll never have to stand behind a cash register, even though you'll be working with 'customers' for your services.
If you're a creative person and know that your skills are good enough to make a career out of it, you don't necessarily need to go to college for a position like this. Your skills and talent will speak for themselves to companies and the clients who hire you.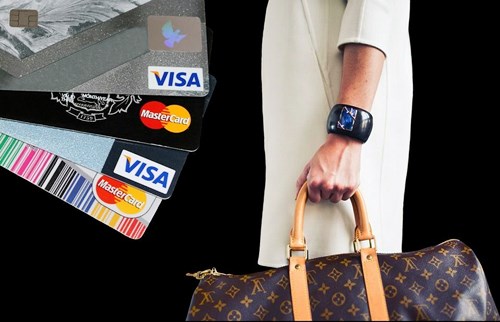 Kitchen Jobs
People who don't want to handle money often avoid working in restaurants. The first thing they think about is the wait staff who has to work with money almost every day. But, there are many different job opportunities in food service that don't deal with cash registers or money.
A fast-paced and exciting job is working in a kitchen. If you have an interest in food, working behind the scenes can be fun. It takes some training to become a food service professional. But, many restaurants may offer on-the-job training if you're willing to learn, and depending on the job you want to do.
One benefit of working in a kitchen is that you can often work your way up. There are many opportunities for growth. For example, you may start out as a dishwasher, and eventually be promoted to food prep, etc. If you enjoy reaching new goals and dealing with different things every day, this fast-moving job could be just right for you. It's a perfect way to work in a restaurant while avoiding a cash register.
Factory Positions
There are thousands of different types of factories all over the world. Without them, we wouldn't have a lot of our creature comforts. Everything from cars to food packaging comes from a factory. Factories are always looking for hard-working individuals. There still seems to be jobs to fill at large factories, depending on the skills you have and how hard you're willing to work.
Factory jobs are great for people who don't want to handle money. In fact, once you are put in a specific position at a factory, you'll likely be doing much of the same each day. Most people in a factory have a specific job, and it's important they do that job well.
This isn't to say factory jobs start to feel mundane after awhile. Some people thrive on perfecting their task day after day. If you're someone who loves taking pride in their work, a factory job is a great option. You can find many positions that can fit your individual needs and desires. Plus, you can decide which industry you'd like to get into, depending on your interests.
Most factory jobs pay well, depending on your position. You may also be able to choose a shift that works best for you. Since may factories are open through the night, shifts are often broken up into three sections throughout the day. If you have a preference, you can suggest that once you apply for the job.
How to Get a Full-Time Job Where You Don't Manage Money
Some people just aren't comfortable handling money in a work setting. There isn't anything wrong with that, and if you're one of those people, you're not alone. There are so many jobs you can choose from that won't have you standing behind a cash register. Many of these jobs can use the skills you already have. Or, you might try something you never expected before, and end up loving it because you don't have to work with cash.
You can even find excellent customer service jobs that allow you to work with people every day, but don't force you to work with a cash register. Many people think that just because someone doesn't want to work with money, they don't want to work with people either. We know this isn't always the case. So, we hope some of the jobs listed here can give you the best of both worlds.
You can find quality part-time or full-time work that doesn't deal with money no matter your age or skill level. Most of the jobs in this guide don't need a lot of training. They are solid examples of entry-level positions that won't make you use a cash register to be successful.
[/su_list]