When it comes to finding a job, "It's not what you know. It's who you know." While this might be a bit of an exaggeration, we know that networking is essential. Reaching out to recruiters, alumni, former colleagues, and industry professionals may enhance your credibility and improve your job prospects.
The simplest way to forge connections with your peers is via the internet.  Even if you want to avoid professional 'networking' sites such as LinkedIn, there are many other ways you can use the internet to enhance your job search. We also recommend looking at American cities that create the most jobs to maximize your chances of finding employment.
[su_list icon="icon: check-circle"]
How Can the Internet Help Your Job Search?
According to a recent study, job seekers who use the internet for their job search are re-employed at least 25% faster than those who don't. Indeed, the internet has revolutionized the way we search for employment.
If you use the internet to support your job search, you can benefit from:
Access to a Wider Range of Jobs – When you search for jobs online, you don't need to limit yourself to one sector, salary bracket, or location. You can search for jobs in another state or find work overseas in just a few clicks.
Convenience – If you use a smartphone or tablet, you can browse new vacancies and hit the "apply" button at any time of the day or night.
Broader Outreach -Because it's so convenient to apply for jobs online, you could potentially submit hundreds of applications in just one day. This would give you a lot of exposure, which can be helpful if you need to find a job quickly. If you "hedge your bets" in this way, knock-backs won't matter so much because you'll always have a job application in the pipeline.
Less Stress – In days gone by, job seekers would quite literally knock on an employer's door and ask if a job was available. Nowadays, that initial point of contact is made via email, or through an application form. For some people, this is less stressful because it takes some of the pressure away from that initial encounter.
Ensures That You Are "Job Ready" – Many jobs require you to have at least basic IT skills. If you use the internet to enhance your job search, you're bound to pick up a few digital skills along the way – which can only be a positive thing for your career.
Networking Opportunities – As mentioned, the internet is so valuable because it helps you stay connected with people who could enhance your career.
Research and Inspiration – Some people stay in one job for many years, not because it's their dream career, but because they're not sure what other opportunities are out there. If you lack direction in your career, there are many blogs, vlogs, and web pages waiting to inspire you. Having said that, some resources are unethical and unreliable, so do keep this in mind when searching for inspiration on the web. Throughout this article, we'll point you in the direction of some reputable and interesting websites you can use to support your career search.
[/su_list]
How to Use the Internet to Find Job Opportunities
Job searching can feel demoralizing at times, especially on those days when you receive the dreaded "thanks-but-no-thanks" rejection email. It's important to remain optimistic; jobs aren't always won overnight. If you feel like you're making slow progress, perhaps it's time to try some different tactics.
Below, we'll highlight 25 different ways you can use the internet to find employment. Some tips might be more relevant than others, so pick and choose the tips that appeal to you. Remember, combining several different tactics is often the most effective strategy.
Research Career Profiles
If you lack knowledge, inspiration, or career-direction, job profile databases can help you to refocus your job search. These websites will educate you on the complete range of career options available, so school leavers often find these sites useful. Having said that, people looking for a career change can benefit from these sites too. Perhaps you have a new career in mind, but you're not entirely sure what skills or qualifications are required. These sites can provide you with the unbiased information you need.
One of the most reliable careers websites is CareerOneStop. This website has an easy-to-use search tool that lets you search over 950 different job profiles.  They provide detailed information about the entry requirements, salary expectations, training opportunities, and day-to-day tasks associated with each type of job role.
Use Recruitment Websites Effectively
If you're already using the internet to aid your job search, you may be familiar with websites such as Indeed, Monster, and SimplyHired. The question is, are you using these sites effectively? Most job search websites offer more than a list of live vacancies; they offer many additional functions that can significantly enhance your job search.
According to a recent study published by ACM, unemployed people with very basic IT skills can access job listing websites and submit basic job applications, but they often don't have much success in finding a job online. This may be because people with weak IT skills are unable to navigate the "add-on" services offered by recruitment sites.
These additional functions include:
[su_list icon="icon: check-circle"]
Job Alerts – Most job sites allow you to sign-up for email job alerts. You can usually modify these alerts to dictate how often you'd like to receive them and under what circumstances. If you're looking to move into a job that's rarely advertised – signing up for a job alert is crucial.
Sharing your resume – When you submit a job application through these websites, there will often be a box you can tick to "share your resume with employers/recruiters." This might lead to a few annoying phone calls from employment agents but can be a good option if you need to find work fast.
Recommended Jobs – Using your search data, many job sites will recommend jobs they think you'll be interested in. This feature is not always apparent to first-time users, so keep your eyes peeled when navigating new recruitment sites. This function can help you feel inspired and motivated during your job search.
One-Click Apply – This feature will allow you to submit vast numbers of applications with relatively little effort. The job site will send your resume to a recruiter within the click of a button. You'll need to set this feature up by making an account, storing your resume, and sometimes drafting a short generic cover letter.
[/su_list]
It's worth signing up to a few different job sites so you can make the best use of all their "extras."
Download the App to Your Smartphone
When it comes to job searching online, time is of the essence. Although some recruiters still leave their vacancies open for 30 days, many will close the doors as soon as enough applications have been received. If the vacancy is a popular one, this could be a matter of days or even hours. As such, it's a good idea to check email alerts or job listings at least once a day.
The best way to keep on top of your job search is to download a job site app to your smartphone (Indeed, Monster and many other sites offer apps). The app versions are more straightforward to use than the desktop versions and can send essential notifications directly to your phone, so you'll never miss an opportunity.
Use Twitter for Your Job Search
Granted, if you're looking to secure a job overnight, Twitter might not be the most appropriate job search tool. Twitter is best for job seekers who are in it for the long haul.  The 'likes,' 'tweets,' and 're-tweets' you make on your Twitter profile today could help to improve your job prospects in many months or years to come.
Let's assume you're interested in working as a lab scientist. You could build a Twitter profile, and start 'following' employers, research groups, and individuals that are affiliated with the lab science industry. When they post links, news, or opinion-pieces that you're interested in, you retweet this information (which may spark a conversation). Over time, you should also post some insightful tweets of your own – which may be 'liked' and 're-tweeted' by influential peers. If you keep this up for several months, you're well on your way to creating an interesting Twitter profile that oozes credibility in the eyes of potential employers.
As well as building your credibility, 'following' relevant Twitter profiles can be helpful. This is because many companies advertise up-and-coming recruitment campaigns on their Twitter account before releasing this information anywhere else. Moreover, if you were to secure an interview, you'd have plenty of up-to-date knowledge to talk about in your interview, thanks to the many industry experts on your Twitter feed.  Some people even check out their interviewer's Twitter profile before an interview, so they can predict what kind of questions they'll be asked.
There are many ways that Twitter could help to enhance your job search – there are no hard and fast rules. In essence, Twitter is a networking site, and networking is always a positive thing when it comes to job seeking. However, if you want Twitter to help and not hinder your job search, don't tweet about anything too personal, contentious, or irrelevant.
Job Searching on Facebook
Facebook has suffered its fair share of criticism in recent years due to concerns over user privacy.  Nevertheless, Facebook is still the largest social media network in the world, with over 1 billion active daily users. Given that so many people use Facebook, and that many employers conduct recruitment activities via this platform, Facebook could certainly give your career prospects a boost (if you use it wisely!).
Consider the following pointers:
[su_list icon="icon: check-circle"]
Fill in your occupation details on your profile page if you want recruiters to find your profile easily.
Using the search box, see if there are any groups you can join that are relevant to your industry. Make sure you monitor the group on a regular basis and join in with discussions from time-to-time.
Facebook offers a low-pressure, convenient way of staying in touch with former employers and previous co-workers, so don't be tempted to "unfriend" them just because you've left the company – you may need their support in the future.
Facebook is primarily used to keep in touch with family and friends, so there are probably photos, videos, or posts on your profile that you wouldn't necessarily want employers to see. It's a good idea to adjust your security settings so that only your basic information (including employment history) is available to the public.
[/su_list]
Find Meetups in your Area
Networking is important for improving your job prospects. Some of the best networking opportunities are organized online, but then move offline. One of the simplest ways to network with new people is to join a Meetup.
Google Meetups is an app that helps you search for local groups in your area. When you find a group that interests you, you can reach out to the organizer and ask to be accepted. Most groups arrange regular Meetups – these could be lectures, informal chats, mentoring sessions, or fun days out.
Take a look and see if there are any Meetups relevant to your chosen industry. If there isn't anything specifically related to your industry, you could join a personal development Meetup to enhance your employability skills – public speaking groups are very popular on this app. You could even start your own Meetup.
Make a LinkedIn Profile
Most job seekers have heard of LinkedIn, but some are reluctant to sign up to the site because the process feels too complicated or because they think it's only useful for certain types of professionals.
Job seekers in many industries can benefit from using LinkedIn, especially anyone in IT, marketing, advertising, human resources, staffing, recruitment, or other internet related fields. According to LinkedIn, many graduates (in all sectors) are hired into entry-level roles via this site.  So, if you're a recent graduate looking for work, signing up for a LinkedIn account is a no-brainer.
In essence, your LinkedIn profile is your online resume, so it's important to keep it up-to-date. Make sure the summary on your profile is interesting and well-written to enhance your credibility. Because LinkedIn allows you to connect with your peers and view their 'resumes,' you can also get a better understanding of your competition in the job market.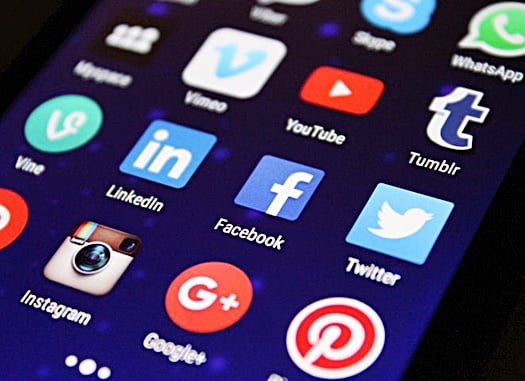 On this site, you can search for job opportunities posted by employers, or wait for employers/hiring agents to come to you. If you're actively job seeking, remember to update your 'headline' to notify recruiters you are available.
Go Direct to Employer Websites
Although many companies advertise their vacancies on third-party recruitment sites, some companies refrain from doing this – at least to begin with.  This could happen if the company has limited resources, or if they've been inundated with applications so do not need to advertise the vacancy on a grand scale.
If you know you'd like to work for a particular employer, go directly to their recruitment website. Even if there are no vacancies to apply for, you'll usually be able to sign up for job alerts or recruitment updates. This means you'll hear about vacancies as soon as they arise, so there's no chance of you missing out.
Know Your Worth
When you're searching for a new job, think carefully about the salary bracket you're aiming for.  It's a fine balancing act; don't alienate employers by overselling yourself, but don't underestimate your earning potential either. Often, it can be hard trying to work out how much you would be worth to a company, and therefore what salary bracket you should be aiming to achieve.
Salary.com has a handy web tool that will estimate your "projected salary" for a particular job role. It considers your location, education, years of experience, managerial level, and performance history, to tell you what salary you should be aiming for. This information is useful when job searching or negotiating a raise from your current employer.
Speculative Job Applications
As mentioned, in days gone by many job seekers approached employers directly to ask them for a job, either by letter, telephone, or in person. Nowadays, most speculative job applications are made via the internet. You're more likely to find success with this technique if you target smaller businesses (as their recruitment practices are usually more flexible), or if you've got some unique skills to offer employers that you can highlight in your cover letter.
Speculative job applications can be sent via email, or on social networking sites such as LinkedIn, Twitter, and Facebook. If you do intend to use this method, avoid sending out generic cover letters that have been generated from a template. Instead, make it personal and tell the company exactly why you'd like to work for them, instead of for someone else.
Subscribe to Relevant Blogs
Blogs can be a beneficial source of knowledge and inspiration. Many of the big recruitment sites have their own blogs, but you'll also find interesting blogs by individuals, too. These could be people who are passionate about their career, or careers counselors/personal development coaches who are passionate about helping job seekers. The information on these blogs can be more biased than other forms of careers guidance. On the plus side, this means you can access a blogger's unique experiences, opinions, and insights about a particular industry – which can be incredibly useful for your job search.
Some bloggers who have reached the top of very competitive industries (such as medicine or software engineering) have documented their career journey over many years. Type "blogs related to X career" into Google and see what you can find that is relevant to your sector. You might have to dig around for a bit, but there are many inspirational blogs out there.
Check Out Potential Employers
Many of us send out 'blind' applications to multiple companies and wait to see who responds. Let's imagine you've sent off lots of applications, and you finally receive a response from a company inviting you for an interview. Now's the time to consider if you want to take the application further. Thanks to review websites such as Vault and Glassdoor, you can see what it's like to work for this employer before you even step through their door.
On these sites, current and ex-employees can anonymously review the company's values, management, salaries, benefits, and day-to-day functions. Not only that, people who have been interviewed by this company can also leave reviews about their experience. As you can imagine, this information could be useful when preparing for an interview.
Employer review sites can be really useful if you've been offered two jobs at two different companies and you're not sure which one to accept.
Format Your Resume
To submit the strongest application possible, you'll want a resume that's clean, professional, and easy to read. Spacing errors, inconsistent font sizing, and alignment issues can make a resume look unprofessional – no matter how strong the written content is.
Formatting your resume in MS Word can be quite tedious and frustrating, especially for beginners.  One way around this is to use an online resume building tool. Resume builders collect all your information and then arrange it into a professional, readable format. Resume builders such as Resumehelp will allow you to easily update your resume at any time and download it in various formats.
Most resume building tools are paid-for services although the fee is usually small. If your resume looks messy and you don't know how to fix it yourself, this could be a worthwhile investment.
Check for Errors
In addition to lousy formatting, grammatical errors on a resume can put an employer off. Taking the time to omit errors shows employers that you care about impressing them and that the outcome of this job application matters to you.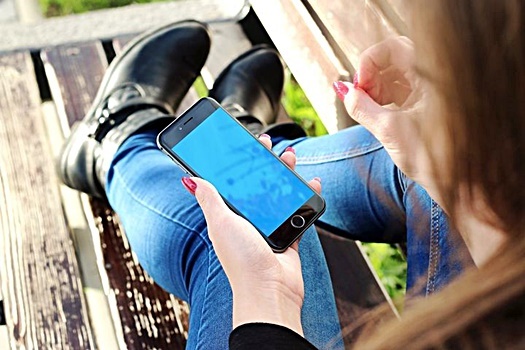 Errors can be hard to spot, especially in our own writing. Before submitting your application, run your resume and cover letter through a grammar checking tool like Grammarly.
Check Your Resume for Keywords
Many recruiters use applicant tracking systems to search for candidates.  Some of these systems automatically detect keywords in your resume to see if you are a good match for the vacancy. For example, if recruiters search for "medical administrator', resume's that mention this keyword chain are more likely to be shown first. Recruiters don't only use job titles in their search queries; they may also search for people with specific qualifications (i.e., bachelor's degree), or traits (i.e., dependable, honest).
To make sure your resume is found by the right people, make a list of 5 words/phrases you think employers should know about you. These words should encapsulate your best skills, traits, qualifications, and experiences. When you're done, make sure each word/phrase appears in your resume at least once.
Although keywords are important, don't litter your resume with too many as this can look desperate to potential employers. ATS systems also use artificial intelligence to "read" resume's so they may also evaluate other factors such as grammar, spelling, and clear formatting.
Practice Recruitment Tests Online
Many employers administer psychometric tests during the recruitment process – especially graduate recruiters. There are two main types of tests – aptitude tests and personality tests.
Aptitude tests measure numerical, spatial, and verbal reasoning – as well as other skills. These tests are usually timed, so you'll need to work quickly to get a high score. Your performance on aptitude tests can certainly be improved through practice. Regular practice will help you answer the questions faster and will highlight any weaknesses in your skill set.
On the other hand, you can't really 'train' for a personality test.  These tests are built to detect inconsistent or 'learned' responses, so it's best just to be open and honest. Having said that, practicing a few personality tests can help you to feel more confident about the test-taking process. If you're feeling confident and relaxed, you'll be able to focus your full attention on the test.
Websites such as practiceaptitudetests allow you to practice psychometric tests for free and receive feedback! There are many other resources online, and most will let you practice at least a few tests for free.
Sign Up for a MOOC
The internet has undoubtedly made education more accessible. MOOCs – or Massive Open Online Courses – are short-courses that users can sign up to for free!  There are courses available in practically any subject you can imagine, from writing and language classes to computer programming and coding.
One of the largest learning providers offering free online courses is Alison – they have been around since 2007 and offer both introductory and specialist courses. Their introductory Microsoft Office courses have received positive reviews from learners all over the world, and these continue to be one of their most popular MOOCs. Given that MS Office is used by so many businesses worldwide, it's fair to assume that free courses like these do improve learners' employment prospects.
So, if your resume is looking a bit sparse, why not take a free online course to enhance your skill set? If you're unemployed, studying for a short course can give you something to focus on and help you stay motivated. Having a lot of time on your hands is a rare luxury, so use it to your advantage! If you want to find out more, take a look at MOOC List or MOOC.org.
Find an Internship
Interning can be a good option if you're looking to enter a competitive sector such as medicine, computer programming, law, or journalism. A good internship programme will offer you training, and regular mentoring sessions, so you can develop your professional skills.
If you impress the company, there's a chance they will offer you a full-time position or fund further training. Even if they can't offer you a job immediately, you may be considered for future positions.
Internships usually range from 3 months to a year; some are unpaid, and some might offer a very modest salary. Most internships are found via the internet, either on traditional job sites like Indeed, or specialist websites like internships.com.
Find a Voluntary Placement
If you want something constructive to do when you're between jobs, but you're not sure an internship is right for you, why not try volunteering instead? Volunteering is a great option for anyone – employed or unemployed – to enhance their skill set. Try and identify a skill that you're lacking and see if you can develop it through volunteering.
Thanks to the internet, you don't even need to leave the house to get involved; there are plenty of online volunteering opportunities available. Online volunteers lend their skills in writing, translation, tech development, research, advocacy, administration, e-support and counseling, and many more! However, getting out-and-about can be a great motivator, so consider looking for voluntary roles in your local community too.
Deal with Interview Nerves
Interviews can be very daunting, especially if you've been out of work for a long time.  Although it's natural to feel nervous, nerves can sometimes ruin an interview. Thankfully, there are some techniques you can learn to manage your anxiety before and during an interview. In the days leading up to your interview, browse the many instructional videos on YouTube that show you how to deal with interview nerves.
Also, try downloading an app like Headspace to your smartphone. Headspace offers guided meditations and mindfulness training to help you manage anxiety. The app offers short 5-10-minute meditation sessions and encourages you to listen to them during the day to melt away anxiety and help you focus on your daily tasks. If you find this app helpful, try meditating in the hour before your interview. This should help you stay calm and clear-headed, so you can focus on answering the questions to the best of your ability.
Research
Of course, another way to manage interview nerves is to arrive prepared. At the very least, you should have looked at the company's website, to understand their history, day-to-day functions, and core values. Ideally, you should also check the company's social media pages, and their blog, for any up-to-date information.
Most interviewers will want to understand why you've chosen to work for their company instead of another one. As such, it's a good idea to research their competitors and see how the company differentiates themselves. Once you've understood this, it will be easier to show the interviewer how you can support and enhance their business.
Keep in Touch with Interviewers
Many career consultants advise you to "follow up" your interview with a phone call or email. In many cases, a "thank you" email is the most appropriate way to do this. It is a polite way to reconfirm your interest, without appearing too desperate or pushy.
If you do receive the dreaded "we regret to inform you…" email, don't burn your bridges with the recruiter. Instead, email a polite response requesting feedback so you can understand where you went wrong. Many of us have small flaws in our presentation or communication styles that could be easily remedied – if only someone would highlight them to us.
According to a recent study by LinkedIn, 94% of job seekers find interview feedback useful (although not everyone takes the time to ask for it). You may find the recruiter rejects your request for feedback, but it's worth a try.
Start Your Own Blog or Portfolio
We've already discussed networking many times in this article and creating a blog is just an extension of that. If you're serious about building a strong online presence, and you want to be recognized as an industry expert one day, starting a blog could help you on your way. Moreover, if you're unemployed with lots of time on your hands, starting a blog can help you keep busy while doing something worthwhile.
If you're looking for creative jobs in photography, graphic design or writing, make sure your portfolio is up-to-date. Also, if you have social networking accounts, add links to your blog or portfolio to enhance your credibility.
Work for Yourself
If you're sick of receiving rejection letters or feel uninspired by the jobs market, why not work for yourself instead? The internet has made freelancing accessible to most people. According to Upwork, 50% of millennials freelance in some capacity, and freelancers are expected to become the US workforce majority within the next ten years.
If you're currently unemployed, you have nothing to lose by testing out this career option. Indeed, many people 'fall into' freelancing in this way and come to realize it's an excellent option for them.
If you want to try this out, set up a profile on one of the many freelancing sites such as Guru, Upwork, and Elance and start bidding for work. You can also find freelance/contractor jobs on traditional job sites like Indeed.
Take a Break from the Internet and Go on Vacation
Yes, you read that last one correctly! A study published in 2017 on Science Direct found that taking a holiday not only lifts our spirits but can increase our self-efficacy (the sense we're in control of our lives). This study found that people who took a holiday were more focused on their job search when they came home. Not only that, they were more creative and flexible in their approach to finding work.
If your job search carries on for many months without success, it can have a negative impact on your mental health.  Taking a holiday could help put things into perspective and restore your energy levels. If a holiday is not practical, there are other ways you can find escapism and clarity. For two days a week, step away from the smartphone or laptop and forget your job search. Instead, focus on hobbies, friendships, or simple relaxation. This will help you to be more productive in the long-term.
Can the Internet Hurt My Job Prospects?
As we've explored, there are many ways that the internet can enhance your job search, so you should make the most of this resource. Nonetheless, there are some potential hazards that you should be aware of.
To stop the internet harming your job prospects, be mindful of the following:
[su_list icon="icon: check-circle"]
If you use Facebook, adjust your privacy settings so that employers can only see your name and employment information. Tweets are public so keep this in mind when posting anything on Twitter.
Signing up for multiple job sites can expose you to more vacancies, but it can also expose you to duplicate vacancies, which can be frustrating.
If a job posting looks too good to be true or it seems like a scam – it probably is. Report it to the job site for further investigation.
Because job applications are a lot more sophisticated, and recruitment processes have become automated, everything can seem a bit faceless and unfriendly. You're unlikely to receive a personalized email written by a human before reaching the interview stage. This doesn't do wonders for your motivation and self-esteem but remember that it's just the way the system has evolved, and it's not a personal reflection on you.
Some people complain that internet job sites and 'one-click apply' functions are bad because they encourage job seekers to apply for everything in sight and then settle for the first offer that comes along. While this strategy may not be ideal, we should be thankful that the internet offers so many opportunities at our fingertips.
A recent study by the National Bureau of Economic Research has confirmed what we've suspected for many years; it's easier to find work when we're already employed (vs. being unemployed). Sometimes, we need to find a job that will fill the gap, pay the bills, and demonstrate that we are employable. The internet helps us find work faster than ever before, so it's difficult to see how that could be a bad thing.
[/su_list]