We now live in a world where no one is guaranteed a job for life. Just fifty years ago, it was common for individuals to start work at a company fresh out of school, and still be there when it was time to retire.
But with the jobs market more volatile than ever, it's led to a considerable increase in people looking to change careers multiple times in their lives. Many others have switched to work-from-home jobs.
So how do you change your career partway through your working life? And more importantly, how can you switch jobs without experience in your new field? Fortunately, there are lots of ways you can do this. These range from joining a company which will subsidize a qualification while you work, to volunteering roles that turn into permanent employment.
In this guide, we're going to look at the ways you can change career without experience. We'll examine how you can maximize your chances of gaining employment, to sprucing up your resume and emphasizing your transferable skills rather than your qualifications.
If you've ever thought about switching career path, read on! We'll provide all the tips and advice you need to get your new job hunt started.
[su_list icon="icon: check-circle"]
Why Change Career?
People change careers for a multitude of different reasons, personal or professional. Here are some of the most common reasons why someone might pursue a career change later in life:
People change. Many people choose a career path in their teens or early 20's – but a few decades down the line, they realize they're not the same person anymore. Their wants and needs have changed, and their heart may not be completely dedicated to their existing role.
Starting a family can mean taking time off work. When the children are grown, many people choose to go back to work in a different capacity. This can mean part-time roles or less demanding jobs so that you can still care for your family. Perhaps you're now looking for a family-friendly medical career.
Work-life balance has become a vital issue in the modern workplace. So many people spend their 20s and 30s working themselves into the ground to get ahead. But then they become burnt out and want to strike a better work-life balance. This is one of the main reasons why so many people consider making a move.
New challenges. Many people who have been in the same job role for years feel like they want to try their hand at something new. They want a fresh challenge, something to help them learn new skills and develop as individuals.
Left the military. You may have served your country for many years, but are now looking for the best jobs for military veterans.
If you feel that you slot into one of the above categories, you might already be thinking about a career change. If you are, here are some great tips to help you make the transition with no experience.
Changing Careers with No Experience
You don't need dozens of qualifications to change careers. There are lots of medical roles which don't require a degree, for example – or training which can be carried out while you work.
Here are some things you'll need to consider before you get started:
Be Prepared to Start Over
If you're transitioning into a new job, it's likely you'll be starting at the bottom of a whole new career ladder. This might mean that you end up accepting a temporary pay cut – at least until you have more experience. You'll need to be ready to prove yourself all over again in a new field, working your way up.
Fortunately, you'll already have the experience of navigating a workplace. You should find the career climbing aspect much easier the second time around. Eventually, you'll work your way up to the same perks and salary as you had before – if not more.
Education is Often Necessary
There are hundreds of roles out there which require no qualifications to start off with, but you may need to get certified or take a course while you work. For example, phlebotomy is a field you can go into without any medical qualifications. However, you will need to take a short course to get the relevant certification. Just because you don't have the experience up front, doesn't mean you can't apply for these kinds of roles.
You May Need to Volunteer
Volunteering is a great way to try your hand at a range of different career paths before making your choice. You can get your foot in the door at various workplaces, then decide which one you enjoy the most. Of course, this may mean that you need to dip into your savings, or volunteer alongside your existing job for a while.
Tips that Will Help You to Change Careers
If you're happy with all the considerations above, it's time to start your new job search. Check out these top tips for changing careers with little to no experience.
Think About Suitable Career Options
There are hundreds of potential jobs out there which you could apply for. The first thing you'll need to do is narrow down the search and decide what you want to be. Do you want to go into sales and marketing? Has the medical field always appealed to you? Perhaps you want to go into teaching or work with animals.
If not sure which route to take, think about your strengths and abilities. Are you good with people? How are your analytical skills? Maybe you're great at organization, or fantastic at thinking on your feet. By pinpointing your natural strengths, you'll be able to develop a better picture of the jobs you'd excel in.
You should also think about what you want from your new career. After all, it needs to meet your needs. Do you prefer to work late at night, or are you happy to do a regular 9-5? Are there specific benefits or perks you desire? Would you be willing to relocate, or will you be searching within a specific radius of your existing home? These are all important questions you'll need to answer when thinking about changing careers.
Prepare Your Resume
Anyone who is hoping to bag a new job needs to give their resume an overhaul. If you're trying to switch to a whole new career path, you'll need a resume that reflects your skills rather than your qualifications, and your story rather than your history.
Instead of listing your work experience in the traditional way, craft a resume that details who you are and what you have to offer a company. Focus on your skills more than anything – especially transferable skills that are relevant to any job.
For example, if you're switching from a regular office job to a position like a phlebotomist, you might not think there's much crossover concerning skills. But think about the fact that your office job means you're great at multitasking, and you can prioritize effectively.
You may also have developed excellent interpersonal skills, which will come in handy when communicating with different types of people. If you worked in customer service, your ability to be unruffled and reassuring would be useful when calming nervous patients.
So instead of putting together a resume focusing on your last places of work, build it around your relevant skill-sets. Rather than listing the daily tasks of your previous job, provide your most significant accomplishments and how they relate to each skill-set. Of course, you can add in your work history at the end of the resume, but don't make it the primary focus.
Your cover letter will also be an excellent opportunity to tell your story to a prospective employer. You can outline what you have to offer a company going forward and provide a little context for your skills-based resume.
Spruce Up Your Social Media
It's controversial, but social media now plays a role in hiring decisions and can affect whether you are selected for a role. So before you start your job search, be sure to spruce up your social media sites. Facebook and Twitter will be an employer's first port of call, so change your privacy settings to hide anything unprofessional.
LinkedIn can also be a valuable asset in actually finding work – especially if you decide to go freelance. Add all of your experience to your profile, make sure you're forging connections with people, and update regularly to keep yourself at the forefront of potential customers' or clients' minds.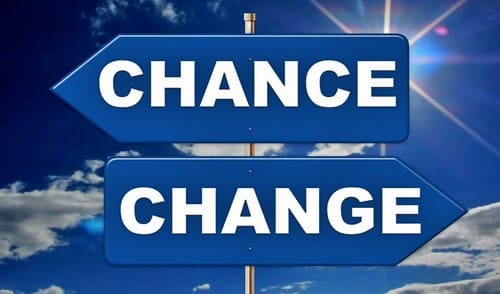 Think Outside The Box
If you're trying to change your career entirely, it'll be much harder for you to get a job the traditional way. Applying for roles, you find on jobs boards, or similar sites puts you in direct competition with more qualified candidates. You may need to think outside the box to bag yourself a new position.
Use your network of friends, family members, and former colleagues to spread the word about your job search. Word-of-mouth recommendations can go far, even in today's tech-obsessed society. You can also attend networking events or business socials to make new connections and perhaps hear about exciting opportunities that may be relevant to you.
Look for Educational Opportunities
Certain roles don't require any specific experience, but you will need to undergo a certain qualification. All roles in medicine will require a certification. If this is the field you want to go into, start looking for local classes or courses in your area. Depending on your area of study, you could be fully certified within a matter of months, and ready to kick off your new career.
Some professions will take slightly longer to train for. But crucially, you don't always need qualifications or experience to start the training. Many courses accept total beginners, allowing people to start from the very bottom and learn the basics.
Careers You Can Enter Without Experience
Let's take a look at some well-paying jobs that don't require much experience. This should give you a little inspiration, as well as demonstrating that there are plenty of positions out there for a hard working person willing to start from the bottom.
Medical Transcriptionist
Transcriptionists are required to perform basic administrative tasks, as well as creating documents and reports from their superiors. Medical transcriptionists are slightly different – they must be able to peruse medical documents with a keen eye, correcting errors and ensuring that everything is filed and submitted promptly. After all, the health of patients is at stake.
You don't need any previous medical experience to be a transcriptionist in this field. All you need is a high school diploma. If you have that, you can take a certified medical transcriptionist program, which usually takes between six months and a year. After that, you'll be a fully qualified medical transcriptionist with a new career path at your feet.
Phlebotomist
Sticking with the medical field, phlebotomy is another well-paying position that doesn't require extensive experience. In fact, phlebotomy is thought to be one of the best entry-level jobs in the whole medical industry.
Phlebotomists draw blood from patients, as well as organizing, transporting and storing it safely when it's taken to be tested. In this role, you'll be working a lot with other people – and many phlebotomists work as contractors or freelancers, so you'll be acting independently.
There are two easy ways you can enter the phlebotomy field. You can take an associate's degree in phlebotomy at a community college, specializing in phlebotomy, or take a dedicated phlebotomy training program. This will have you certified within a matter of months, and you can get your phlebotomy business up and running.
Air Traffic Controller
As an air traffic controller, you'll be responsible for ensuring that all planes within a certain vicinity take off and land safely. You'll also need a cool head on your shoulders because you'll be the first port of call for pilots or flight staff if there's an emergency.
Becoming an air traffic controller doesn't require any previous aviation knowledge or experience. You'll need to take an approved training course, which will give you all the information and experience you need. On-the-job training is also offered in some cases, with the ability to shadow existing air traffic controllers while you learn new skills.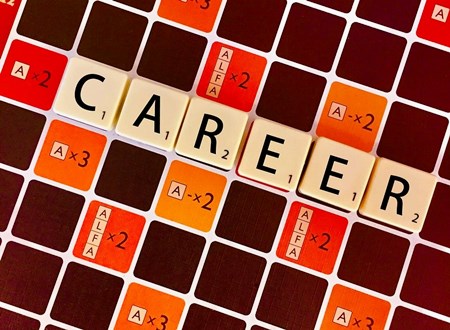 Claims Adjuster
Claims adjusters are tasked with managing and investigating insurance claims, including property damage, personal injury, and loss of property. All you need to get started in this profession is a high school diploma – the rest can be learned on the job.
If you're lucky enough to bag a role in this field with no experience, you'll be trained by a senior claims adjuster. Then, if you want to progress and get promoted, you may need to look at further qualifications or education.
Construction Project Manager
You don't need to have any experience building houses to work as a project manager in construction. All you need is a bachelor's degree in any field, and an opportunity to work with an existing construction manager while you learn the ropes.
You'll need to be immensely organized and great at scheduling and budgeting to excel in this role. But if you manage to get yourself a foot in the door, you could end up earning up to $100,000 annually. Not bad for a job that doesn't require a specific degree!
No Experience? You Can Still Switch Careers
There's no doubting that switching careers later in life can be daunting. It's especially challenging for those who want to join an industry they have no experience of. But this could be one of the most rewarding decisions you ever make in your life.
Each person has a different reason for wanting to change their career path. Some have family obligations they want to devote more time to. Some are bored with their existing role and want to give themselves a fresh challenge. Whatever the reason is, it's important to remember that it's completely possible to join a new industry and start from scratch.
It's vital when choosing this new career path that you consider your strengths and demands. Maybe you want a job that's flexible enough for you to manage your own hours and workload. Perhaps you want a position that stimulates you intellectually while complementing your existing soft skills. Whatever your requirements are, there's a job out there for you.
Some roles require a little education or training before you get started – that's completely normal. Positions like phlebotomist or air traffic controller are very important, and it's vital that every worker in these fields is trained to the same standards. Even when education is required, you can usually complete your training in a matter of months, and be ready to start your new career.
[/su_list]