According to the Bureau of Labor Statistics, healthcare continues to be one of the fastest-growing industries for job placement. It also has median wages that are higher than just about any other industry in the nation. It's clear that medical careers are in demand.
Entry-level jobs often offer room for growth, depending on continued schooling. There are also many ways to advance your career in the medical profession within your department (becoming a supervisor, etc.)
Keep in mind that becoming a physician or a specialist of any kind takes years of expensive schooling and training. So, it's not surprising that these jobs have a salary that reflects that amount of work. There are plenty of medical majors that pay well.
This article will discuss the top ten highest paying medical jobs, and some of these positions are suitable for older adults. These rankings have been determined by a base salary alone. They don't include things like bonuses or benefits for that particular job.
What Are the 10 Best Paid Jobs in the Medical Profession?
While starting a career in medicine should always be about helping people and making a difference, it's interesting to see where your career salary might end up, and which medical specialty earns the highest salary. Some of these salaries may surprise you.
Let's take a look at the jobs in medicine that make the most money.
Physicians & Surgeons
It's probably not surprising to see physicians and surgeons at the top of the pay scale in the healthcare field. They are among the highest-earning individuals in the world based on the median salary for their jobs. They are listed together here because they have similar roles in medicine. The average median salary for physicians and surgeons is $187,000.
Both positions help to diagnose injuries and illnesses. Physicians can do everything from research medical histories, perform examinations, and prescribe medications. They can also talk to patients about preventative health.
Surgeons take it a step further as they also diagnose conditions. However, they focus on treating specific injuries and operating on patients to repair broken bones, remove disease, etc.
Not only do physicians and surgeons have some of the highest-paying jobs in the nation, but they also require the most intense schooling. In most cases, these positions require four years of an undergraduate program and four years of medical school.
If the individual chooses to have a specialty, it can take another 3-7 years of additional schooling, including internships and residencies.
Dentists
Dentists help to diagnose and treat patients with oral conditions. They also do preventative oral health work to make sure people's mouths stay healthy. Not only do they focus on teeth, gums, and surrounding areas, they also provide patients with information on how to properly practice oral hygiene.
Dentists do everything from fill cavities to repair broken teeth. Oral health has been linked to many different diseases of the body if not properly monitored. For that reason, dentistry is becoming a more in-demand career.
The median pay for a dentist in the United States is about $155,000.
Becoming a dentist requires a bachelor's degree from a four-year university or institution. Another four years of dental school at an accredited institution is required. Dentists must also pass a licensing exam before practicing. These license requirements vary from state to state.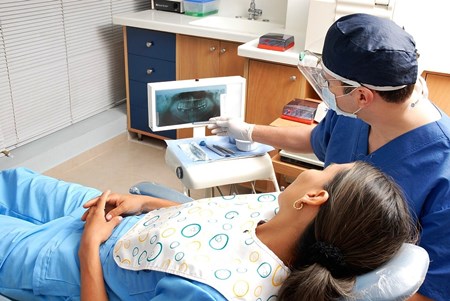 Pharmacists
Pharmacists are an integral part of the medical industry. They provide prescription medications to patients as recommended by a doctor. They can also advise patients on how to safely take certain medications without adverse effects. Pharmacists can also answer questions about certain over-the-counter medications, or offer general information on how to live a healthier life.
In addition to helping patients, Pharmacists can also advise Physicians. They can help general healthcare practitioners when it comes to proper dosage requirements, interactions, and side effects of medications before they are prescribed to a patient.
Here some easy-to-follow information on how to become a pharmacist.
The average salary for a pharmacist is $120,000.
To become a pharmacist, you must obtain a Doctor of Pharmacy from a four-year institution. It's also required that you pass two exams to become fully licensed. Additional schooling and training will be required throughout your career to keep your license.
Podiatrists
Podiatrists can diagnose any problems with the feet, ankles, or lower legs. They diagnose through x-rays, lab tests, and other methods. They can offer treatment solution to any foot or leg ailments, and can even perform surgical operations on these extremities. If additional appliances are needed for foot/leg mobility, a podiatrist can offer them as a solution.
Podiatrists can treat everything from common foot problems like ingrown toenails and calluses to abnormal and more serious conditions of the lower limbs of the body. They are governed by the American Podiatric Medical Association (APMA).
This specialty medical profession has an average salary of $120,000.
To obtain a Doctor of Podiatric Medicine (DPM), you must complete a four-year graduate program. Most podiatrists will also take part in residencies or internships to start their careers. Podiatrists must be licensed to practice medicine in every single state.
Advanced Practice Nurses
Advanced Practice Nurses (APRN) are Nurse Anesthetists, Nurse Midwives, and Nurse Practitioners are among the highest-paying jobs in nursing within the medical profession. The average salary for these nursing positions is $100,000.
Nurse Anesthetists help Anesthesiologists with patients who need medical care during and after surgeries. They help to administer anesthesia during surgery. Additionally, they stay with a patient through the complete procedure to ensure everything goes smoothly.
Not only do they need to make sure the body is continuously functioning properly before, during, and after a procedure, but they attempt to make the transition out of anesthesia as comfortable as possible for the patient.
Nurse Midwives offer prenatal care to pregnant women and can provide family planning services to those who need it. These services include everything from prenatal planning to gynecological exams. They also can deliver babies, and help with postpartum care.
Nurse Practitioners can be primary care providers for patients, instead of a physician. How does a Nurse Practitioner differ from a Physician? They promote positive health and can diagnose health conditions for their patients. However, their main focus is on prevention and health education.
These are all specialized nursing positions. They all require advanced Masters Degrees for each job. Students who want to become an APRN must receive a Bachelor's Degree from a four-year institution, and pass an RN exam. After two years of hands-on nursing experience and a Master's program (or equivalent), they can become licensed in these specialties.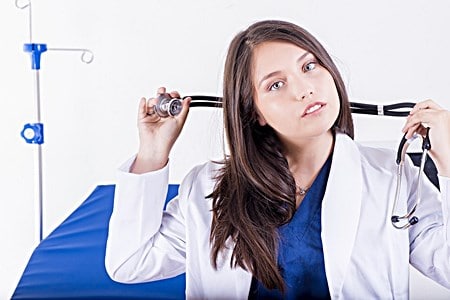 Optometrists
Optometrists examine and take care of issues affecting the eyes. They can treat problems with vision and diagnose different conditions and diseases associated with the visual system.
If you've ever been to the 'eye doctor' because you needed glasses or contact lenses, you have visited an optometrist. Their range of expertise goes from medical conditions of the eyes to ensuring patients can achieve optimal vision through different aides.
The median salary for an Optometrist is $100,000. It's also a career that continues to experience significant growth in popularity.
Becoming an Optometrist requires a four-year Doctoral or Professional degree. As an Optometrist, you can also decide on a specialty during your training. Some of these specialized sections of the practice include low vision rehabilitation, geriatric optometry, pediatric optometry, and more.
Physician Assistants
Physician Assistants work directly with Physicians and Surgeons to help diagnose and treat patients with various conditions and health concerns. They have the authority to order blood work and X-rays, and can also prescribe medication to patients. In some cases, they can interpret medical tests. They must be supervised by a licensed physician.
The average salary for Physician Assistants is $95,000.
A Master's Degree is typically required to be a Physician Assistant. Most of these Masters programs can be completed in just two years, following a Bachelor's Degree.
Physical Therapists
Physical Therapists help patients to regain mobility. They work with patients who have been in accidents or have experienced some illness that has limited their mobility. The role of a Physical Therapist is to help that patient return to their daily activities.
They can also help patients who have difficulty moving to reduce their pain with exercises and treatments. The goal of a Physical Therapist is to provide their patients with lasting benefits. Even if full mobility isn't achieved, it's the job of a Physical Therapist to teach their patients how to manage their conditions so that they can live a normal lifestyle.
The median salary for a Physical Therapist is $82,000.
Becoming a Physical Therapist requires a Doctoral or Professional Degree. These degrees typically take about three years. Physical Therapists must be licensed through an accredited institution before they can go into practice.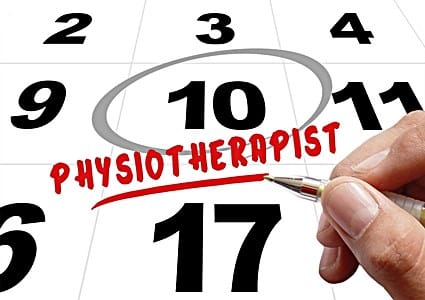 Radiation Therapists
Radiation Therapists help to treat cancer and other various illnesses of the body. They provide radiation treatments to patients to kill the diseases that are causing them harm. Typically, Radiation Therapists will work in hospitals, or in oncology clinics as a specialization.
A Radiation Therapist will work directly with a machine called a linear accelerator. These machines target the cells of a disease (like cancer) and help to shrink or get rid of them completely. Usually, a Radiation Therapist is a part of a larger oncology team that comes together to perform various forms of treatment on a patient struggling with a disease.
The average salary for a Radiation Therapist is $80,000.
An Associate Degree is required to become a Radiation Therapist. The focus is typically on nuclear medicine technology. A license and clinical experience are required in most states.
Occupational Therapists
Occupational Therapists help patients return to everyday tasks following an illness, accident, or injury. Their practice focuses on using these everyday tasks as a form of physical therapy for the patients, developing specific plans on a case-by-case basis.
In many cases, Occupational Therapists will work with children who have developmental disabilities. They can help to prepare people of any age to complete daily tasks or tasks needed for that patient's specific job.
The median salary for an Occupational Therapist is $78,000.
A Master's Degree is required to become an Occupational Therapist. State licensure is also required before the therapist can practice medicine.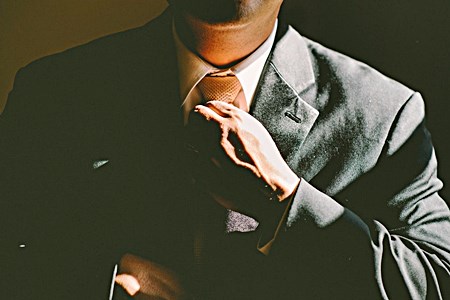 The Medical Industry is Growing Rapidly
Not only does the healthcare industry have some of the highest-paying jobs, but it is also an industry that continues to see rapid growth year after year. According to the Bureau of Labor Statistics, nearly one in four jobs created were in the health industry.
Some of the jobs mentioned on this high-salary list are among the most popular for projected growth in the coming years. Let's look at some of these impressive growth projections, calculated by the BLS.
[su_list icon="icon: check-circle"]
Podiatrist: 14% ten-year job growth
Advanced Practice Nurses: 31% ten-year job growth
Optometrist: 27% ten-year job growth
Physical Therapist: 34% ten-year job growth
Occupational Therapist: 27% ten-year job growth
[/su_list]
Why is this an industry that continues to show amazing growth, and has equally high projections over the next decade? There are several factors that come into play that has made the field of medicine a booming industry that continues to create thousands of jobs. However, the two biggest factors include an aging population and advancements in technology.
Increasing Aging Population
As the baby boomer generation continues to get older, and the average life expectancy continues to get higher, more health conditions start to show up. This older population is in need of more medical care than ever, including general oversight and long-term care.
Because this aging generation is also the first of its kind to be able to afford quality health care, more nursing homes and assisted living facilities have started to appear. These facilities typically employ a variety of different healthcare workers to make sure their residents and patients are being consistently monitored and taken care of.
There is almost no area of medicine, including vision, dental, general practice, and more, that isn't affected by this aging population. It's a huge reason for so much growth in different areas of the medical industry.
Technological Advancements
Technology continues to play a huge part in the healthcare industry. New medicines are constantly being developed, as are different machines and data that can lead to new revolutionary care for patients. These advancements allow health systems to grow and become more complex. This increases the need for workers of all kind, from administration to surgeons.
Technology and an aging population also are working together to create new job openings in the medical field. Not only is the baby boomer generation in greater need of medical care, but they are also beginning to retire.
The retirement of this generation is happening at a rapid rate, opening up many jobs within the industry to those just completing schooling and/or training. Currently, the medical field has one of the highest turnover rates of any industry with new positions opening all the time.
Because of these changes, more and more people are flocking to the healthcare industry. In an economy that has seen many downfalls over the past several years, the medical field is one that has remained consistent in growth and shows no signs of slowing down.
Is a Medical Job Right for Me?
Not only is the medical industry growing at a rapid pace, but many of the jobs pay very well. You don't have to consider one of the jobs on this list in order to have a long and successful career in medicine. There are plenty of honorable mentions that start at entry-level positions.
There are many different types of medical jobs. Choosing a position in medicine that is right for you should be based on several different factors. First, it's important to determine the type of schooling you're most interested in.
Many medical careers with high salaries require Master's Degrees. However, some phlebotomy positions require less than a year of training. Schooling for jobs like these is usually inexpensive.
They also allow you to step into the healthcare field quickly and are often used as a stepping stone for a long career in medicine. You can continue to take courses based on your interests, and step up into different positions with higher salaries over time.
Getting into the medical field offers plenty of job security and fair salaries. With continued growth expected over the next ten years, vacancies in various positions will make it easier than ever to find the healthcare job that appeals most to you.