Most courses of higher education require financing of some kind. Whether you attend a four-year university, a trade school, or even a training program, additional education courses aren't free. The same is true for phlebotomy courses.
Phlebotomy training is necessary to become a licensed and certified phlebotomist. While some programs can vary in length and location, most don't take over a year to complete. It's a great way to get into the medical field without having to partake in years of expensive training.
Once you do complete your phlebotomy training, you can prepare yourself for a long and rewarding career. There are many advancements opportunities, as well as areas for growth and even more education.
Even though phlebotomy training courses are relatively short, the cost can be a problem for some people. Thankfully, there are assistance options for funding. In this article, we'll cover different areas of financial aid for phlebotomy education. You shouldn't feel as though you can't go through training if money is an issue. There is almost always a way to achieve some financial support.
[su_list icon="icon: check-circle"]
How Do I Take Advantage of Financial Aid?
The first step in applying for financial aid is to make sure the school or program you're using offers it. Most colleges and universities offer some financial aid program. If you're going to a specific phlebotomy training school, they may offer assistance, too. Learn everything you can about the types of assistance available to you.
Once you understand the type of financial aid your school offers, you can learn more about the opportunities available to you, specifically. Regardless of whether you choose to go to a four-year school or a phlebotomy-specific training program, talk to the person in charge of financing. They may be able to give you some better insight into what you can do to receive help. They should also be able to direct you toward any assistance programs.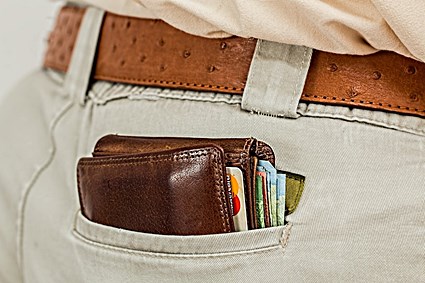 Keep in mind that many students apply for financial assistance, so the earlier you're able to apply for help, the more likely it is that you'll receive it. There is a limited amount of aid available each year/semester. So, the earlier you apply, the better your chances of getting ahead of someone else looking for the same assistance.
You should always exhaust your options when it comes to financial aid. Don't just apply for one or two things, when there are various solutions available. If you're serious about getting assistance, exhaust every option.
There are different types of financial assistance to consider, including:
FAFSA
Pell Grants
Scholarships
Loans
Free Application for Federal Student Aid (FAFSA)
FAFSA will only be available if you choose to attend a four-year school. It is a Free Application for Federal Student Aid, administered by the government. Typically, the assistance you can receive from the government will be based on financial need.
Pell Grants
A Pell Grant is a source of federal financial assistance. They are limited but are given to students in need during their undergraduate programs.
Scholarships
Do as much research as you can on different scholarships. The web is a great resource.
Sometimes, the school you're enrolling in will offer their own scholarships, and you can apply for as many as possible that fit your program. Often, you can also find external scholarships offered by businesses or organizations.
Loans
Taking out loans through the government or a private organization is a great way to get the funding you need right away. Many student loans have low interest rates, but be sure to shop around.
Most loans offer deferred payment until you complete your schooling, so you don't have to pay them back right away. But, as always, be aware that they have to be repaired, and that could be difficult if you don't secure work when you've qualified.
Can I Get Paid to Go to Phlebotomy School?
Phlebotomy is an incredibly popular career path, and in some areas, there is a shortage of qualified phlebotomists to keep up with needs and demands. If you're interested in becoming a phlebotomist at a certain location (hospital, private practice, etc.), look into what type of assistance they might be able to offer.
Some places will offer to pay for your training courses if you agree to work for them once you're finished. They may even pay you a wage during the training. This may require you to work a certain number of years at that establishment, so read the fine print before agreeing to anything. However, it's a great way to cover your training and ensure you have a job once it's completed.
If phlebotomy is a stepping stone to a medical career, this is a great option. It offers you employment in a medical setting and can encourage growth and advancement. If an establishment was eager to cover costs for phlebotomy training, it's likely they'll be excited to help you advance further in your career, as well.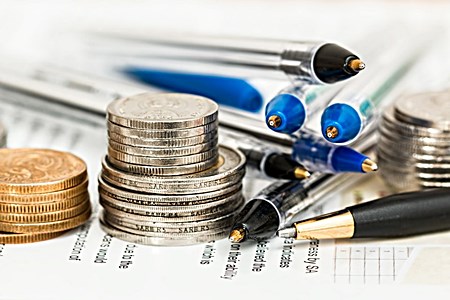 Is it Hard to Get Financial Aid for Phlebotomy?
Unfortunately, it can be difficult to get financial aid for phlebotomy courses because of their low cost, and short training time. Many assistance organizations simply don't offer aid for such small amounts. If you are only taking a phlebotomy-specific training program that is less than a year, finding financial assistance won't be impossible, but it will likely take more research.
One great way to achieve financial assistance in the phlebotomy field is to attend a 2 or 4-year school. You can take a degree program for phlebotomy. It will take longer, but you should be able to receive financial assistance much easier. Plus, a collegiate degree may be able to help you advance your career faster. And don't forget that there are other medical jobs like phlebotomy and may have other alternative funding options.
Is Financial Aid for Phlebotomy Really Worth It?
Any possibility for financial assistance options should be explored. It's true that phlebotomy courses are less expensive than many other traditional schooling options. However, if cost may be a problem, there is no harm in doing your research to determine what might be available to you.
Even if you aren't attending a two or four-year college, fill out an FAFSA application, and apply for grants and scholarships. You may end up being surprised at what could be offered to you. There are also some free online phlebotomy courses that may be of interest to you.
[/su_list]