What makes a job enjoyable? That answer could be different for everyone. But, there are many constants. Usually, working with great people or having a friendly and supportive boss helps a lot. A fun environment and doing something that you love will also be on your wish list.
Too many people feel as though they have to be stuck in a job they hate because they don't have a degree. That's not necessarily true! There are many enjoyable jobs with a good salary that don't need a college education.
It doesn't matter how old you are. If you're starting out after high school, you might want to find easy jobs to get into that pay well without experience. If you've worked in a specific industry for years, you might think it's time for a career change when you're over 30. There are jobs out there that are perfect for people without degrees if you know where to look.
Fun jobs that don't feel like work aren't just a dream. If you think outside the box when it comes to changing jobs, one of the careers on this top 10 list could be perfect for you.
Some jobs are fun on their own. Others promote a positive attitude, which can make them exciting and enjoyable all the time. Are you unhappy with your current job? Or, are you looking for something that can bring you joy without experience? Keep reading for some of the best career opportunities.
Enjoyable Careers That Pay Well With No Degree
For a job to be considered enjoyable, it has to be something that provides you with personal fulfillment. Many times, the more fun you're having at work, the better job you'll do! That can lead to a successful career in whatever you do.
This guide will focus on jobs for people looking for a change in their career path. Whether you want to work with people, by yourself, or in a particular industry, you're bound to find something that will turn out to be an enjoyable career for many years to come.
Web Developer
In this growing age of technology, web developers are needed more than ever. It's a favorite job, so you might feel like you're entering a saturated market. But, that isn't the case. Businesses need quality web developers all the time. So, it's an opportunity to show off your talents and prove why you should be hired over someone else.
Many web developers work on a freelance basis. You can pick and choose your clients and build up a portfolio. If you've always had an interest in graphic design, art, and the Internet, this could be the perfect job for you.
Web developers also rarely have to work with other people, so it's a career without contact with customers. You may have to talk with clients, but that can usually be done via email. It's an ideal job for an introverted person as you can work in your own time and space. Being able to develop and design something new all the time can be a lot of fun for the right person.
On average, a web developer can make about $66,000 each year.
DJing
There are different ways to be a DJ. You can try to get hired by a specific bar or club and work regularly. Or, you can work as your own boss and get hired out for things like weddings and parties. If you have a love for music and a vast knowledge of it, being a DJ could be a perfect it. But, you need to do more than have a few old CDs on hand.
As a DJ, you have to know how much you're worth, especially if you're going to be working for yourself. It's about more than just having an extensive music collection. You need to know your market, and how to market yourself.
You should be knowledgeable about social media and various software programs. You also need to have the right equipment. As a starting investment, it can take thousands of dollars to get everything you need. But, most DJs can make that money back quickly if they are talented enough.
The benefits of this career choice include working with a lot of different people, staying on top of new music and old classics, and being in a relaxed 'party' environment most of the time.
The cons, for some people, are the hours. Many DJs have to work late hours. Some have to travel long distances to events, and you have to keep track of all your equipment. That includes packing it up and hauling it around. But, you can choose how many gigs you want to take and how extensively to market yourself.
Depending on how often you choose to perform and where you're located, a DJ's pay scale can vary greatly. It can range from about $20,000 per year, up to over $200,000 each year.
Phlebotomist
If you're interested in healthcare but thought that getting any job in the medical industry would take years of schooling, you should think again! The good news is that you can become a phlebotomist in under a year. Of course, you can always take the 3-year degree pathway. Phlebotomy is considered an entry-level job in the healthcare field, but it has room for growth.
As a phlebotomist, it's your responsibility to draw blood from patients. You then label that blood correctly and transport it to a lab. The exciting part of this job is that you get to work with so many different types of people each day. Often, a phlebotomist is the first person a patient sees before going to a doctor to get their blood test results.
Phlebotomists often work in hospitals, so if you love a fast-paced environment, you'll have a lot of fun in this career. You can also take pride in knowing you're doing something helpful for people. Getting blood drawn and tested is essential when it comes to diagnosing illnesses and diseases.
On average, a phlebotomist makes about $32,000 each year.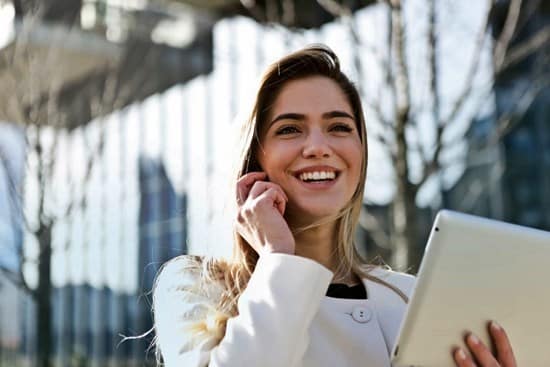 Carpenter
Working with wood doesn't have to be just a hobby if you have a skill for it. Carpentry is an industry that will likely never die out. If you're a young person and don't want to go to college, learning a trade like carpentry is a great way to make a living. Or, perhaps you have years of experience in construction. General contractors can make the switch to carpentry easily.
The best part about this job is that it can be whatever you want it to be. You might build house frames, or work on things like high-rises or home interiors. Most carpenters either work or a small building company or work on their own.
If you like working with your hands and enjoy seeing the results of your labor, this is a great job that will always have a need.
College may not be required to become a carpenter, but some kind of experience is usually necessary. One of the best ways to gain experience in carpentry is to become an apprentice. Working with an experienced carpenter will help you quickly learn the tricks of the trade while mastering your skill.
If you choose to work for yourself, you'll also need marketing and business skills. Carpenters should also have excellent mechanical and mathematical minds as well as physical strength.
Depending on how often you choose to work, you can make over $75,000 a year as a seasoned carpenter.
Photographer
Once again, technology has made it easier than ever to get a great job without having to go to school for four years. Photography is a booming industry that will always be needed for a variety of reasons. If you have a creative eye and the right equipment, you could become a successful photographer.
People hire out freelance photographers for things like:
Weddings
Family portraits
School photos
Baby pictures
Parties
You can take classes to become a photographer, including online courses. These courses will help you to learn the mechanics of your camera. They can also help you learn how to edit photos correctly. But, there is no official degree required to take professional pictures. Most clients will hire you based on how your photos look! A great way to get started is to offer inexpensive photo packages or even provide free photos to use as marketing material.
Word of mouth is crucial for photographers. So, not only do you need to have a good eye, you need to be good at promoting yourself. The more people share their experience with you, the more clients you'll get.
The general income for a photographer depends on your experience and what people are willing to pay for your photos. The national average for a freelance photographer is around $25,000. But, some photographers who take pictures of weddings and large events can make well over $100,000 each year.
Personal Care Assistant
Another healthcare job that doesn't take a college degree is a personal care assistant. This can be a fun job for anyone who loves working one-on-one with people and helping them. A personal care assistant can be a staff member of a hospital or assisted living facility. You can also work on your own. If you're your own boss as a personal care assistant, you'll usually end up having one or two patients you work with on a regular basis.
Your responsibilities might include going into their homes, helping them in and out of bed, helping with meals, giving medication, etc. A personal care assistant helps their patients do everyday tasks that may be too difficult for them to handle on their own.
If you have a passion for people, this can be one of the most rewarding jobs. The schedule is usually flexible, and you can form some excellent relationships with your patients along the way that many health care professionals don't get to do.
On average, a personal care assistant makes about $22,000 each year.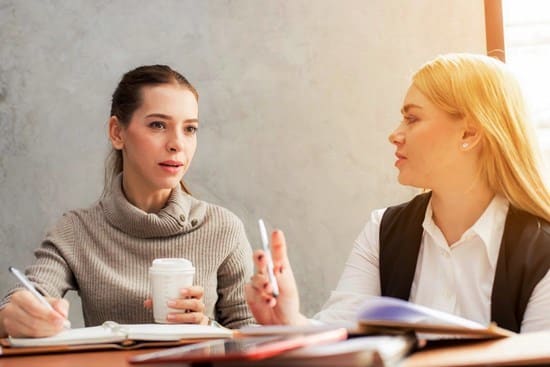 Firefighter
There is nothing more thrilling than jumping into action to save a home or building that's in flames. Or, coming to someone's rescue who is in need of medical attention. Some firefighters work on a volunteer basis. But, full-time firefighters are always needed. You don't need a degree to become one. You need a passion for helping people and a strong sense of bravery!
Working full-time in an emergency services position does take training. Most firefighters are also Emergency Medical Technicians (EMTs). This requires a training program that usually lasts about 12 weeks. Some departments can make you take paramedic training as well. That can add several months, but you don't have to attend any college courses.
Being a firefighter takes a lot of integrity as well as the ability to keep calm under pressure. You have to be able to think quickly and be aware of your surroundings. You should also work well as a team member since you'll end up relying on your fellow firefighters when you have to go out on a call.
A full-time firefighter can make nearly $50,000 each year.
Dog Walker
If you love working with animals but don't want to go to school to be a vet or work in a shelter, you can be a dog walker! You might not think walking dogs would pay well, but it all depends on where you're located and how well you can market yourself.
Today, there are apps that people can download when they need someone to walk their dog. If you sign up as a dog walker on these apps (or websites), you'll gain credibility for how well you do your job. Additionally, word of mouth is essential for dog walkers.
Your hours are flexible, for the most part. Most people want their dogs to be walked while they're at work, so most of your job will be done during the day. Sometimes, you may need to work extra hours if someone wants you to watch their pets while they're on vacation, etc.
Most of the time, you'll work by yourself. Dog walking is an excellent job for introverts. It's a fun job you can do anywhere. People have dogs all over the country, so this is an easy career path to start on and start making money right away.
You can usually set your own rates when it comes to what you decide to charge your clients. On average, dog walkers can make anywhere from $10-$25 per hour. That's an excellent salary on top of being able to play with and care for dogs all day.
Golf Caddy
Being a golf caddy is a great way to get some exercise, spend time outside, and make quite a bit of money while you're at it. You don't necessarily need to love golf to enjoy being a caddy. But, you should enjoy spending time outside and a lot of walking. It's a great job for young people because it can take a lot of stamina.
Country clubs all across the country hire caddies to be a part of their staff each year. Golf courses usually pay their caddies by the hour. But, many caddies also receive tips from the golfers they caddy for each day. Depending on the exclusivity of the country club, the tips can be quite large. If you caddy several rounds of golf each day, you could make hundreds of dollars.
You might start out as a golf course caddy, but did you know you could eventually become a professional caddy? Professional caddies need to know a bit more about the game of golf. They can help their golfers decide which clubs to use, etc. But, if you're good at it, a professional caddy can make up to $400,000 each year! That's a lucrative salary for walking around a golf course all day.
Professional Nanny
Do you love working with kids? Becoming a professional nanny could be ideal if you want a job outside of the office! This is the kind of job that is great for almost any age group, whether you're a young adult or a retiree. Being a nanny is much different from just babysitting kids. It may mean you'll need to spend entire days with children. You may even need to move in with the family you're nannying in order to be available to them all the time.
Nannies can be essential in the nurturing and growth development of a child. They can do everything from prepare meals for the children to help them with homework, etc. It requires patience, empathy, compassion, and kindness.
The salary range for a nanny varies. If it's a fulltime job, though, some nannies can make more than $40,000 each year. Plus, if you live with the family you're nannying for, you don't have to worry about living expenses.
The stigma of not going to college is starting to fade away. Technology has made it easier than ever to have a stable job without having to get a degree. You don't have to slave away at a job you hate for years and years to make a living. As you can see, there are many different types of jobs that are fun, easy, and pay well!
If you're looking for a career change or trying to decide what you want to do with your life, we hope this list has been helpful. Fun jobs don't feel like work, and this can lead to more successful careers. There's an old saying that suggests if you love your career, you'll never 'work' a day in your life. The positions on this list can make that saying a reality for you.