Some people aren't cut out for working in a boring office all day. Non-desk-based jobs are becoming more mainstream due to changing attitudes and technological advancements. If you find yourself frequently saying, 'office work is not for me,' you don't have to remain stuck in a 9 to 5 corporate setting for the rest of your life. Many 'alternative' non-office careers may be perfect for you.
The best thing to do is determine what would make you happy in a career. If you know sitting behind a desk all day isn't for you, then what is the right option? Do you want to deal with people? Do you want to avoid working on a cash register? Maybe you'd prefer something that allows you to move around all day or makes a difference to the lives of others?
The good news is that there are many alternative jobs to office work. Many people think that if they don't work in a more 'traditional' position, they won't make as much money or have limited career prospects. This isn't true.
Many medical careers are lucrative. Depending on the industry you're looking into, some of these jobs will not only come with a hefty salary, but they can come with peace of mind. That's because the industry itself is continuously growing. If you're able to get into a career that may see a lot of potential growth in the next 5-10 years, you could be successful.
What Are the Best Alternatives to an Office Job?
This guide will focus on seven of the best alternatives to desk jobs. Non-office jobs for graduates are often easy to find. But, some of these non-traditional careers don't even require a college degree. And there are also jobs that don't require experience.
We'll cover a variety of different industries, so you can decide what interests you most. We'll also go over how much training or schooling you can expect with the career you desire, as well as the general job description, and what you might expect to be paid.
If you're ready to get a non-desk job that gives you greater freedom each day different, you should keep reading!
Air Traffic Controller
If you want a job that doesn't fit the corporate '9 to 5' mold, consider becoming an air traffic controller. This position is needed 24 hours a day. An air traffic controller helps with coordinating air traffic. They also make sure planes take off and land safely at specific airports. Along with monitoring air traffic, they inform pilots of weather conditions and relevant information about other air traffic in the area.
You don't need to be outside directing planes. Instead, you'll do most of your work from a control tower. These towers use the latest technology to track air traffic and keep updates with changing conditions. Because someone is always needed in one of these towers, air traffic controllers work in rotating shifts. If you're a night owl, you could ask for an overnight shift. Or, you could work during the day for a more 'normal' schedule.
What Education and Experienced is Needed?
The training to become an air traffic controller is unique, because there are three ways to do it. You can either gain military experience, get an aviation degree at a college, or complete at least three years with aggressive experience in the industry. Sometimes, a combination of these requirements is also acceptable.
Air traffic controllers are employed under the Federal Aviation Administration (FAA). To be employed by this organization, you must be a U.S. citizen.
Is It a Well-Paid Career Choice?
On average, a controller makes about $123,000 each year.
Construction Manager
Working in construction is a great way to use your hands on a daily basis, and actually, have a visual reward for your accomplishments when a project is done. A construction manager takes that one step further.
Construction managers are responsible for overseeing all kinds of construction projects, big and small. These can range from home improvements to commercial builds. It can even include governmental construction, like roadways and bridges. Overseeing these projects means more than just making sure everyone is doing their job correctly. It's the responsibility of a construction manager to plan out the initial job (how long it will take to complete, materials needed, etc.) and to create a budget.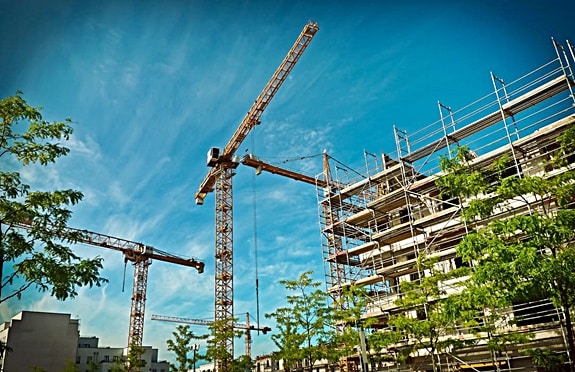 While you can choose to have a desk somewhere to do the 'business' side of your job, it isn't always necessary. Construction managers spend most of their time at construction sites, making sure everything is going smoothly. It's also a job that can come with quite a bit of travel, either locally or nationally.
Do I Need to Get Certified?
To become a certified construction manager, a Bachelor's degree in construction management is required. You can take a certification exam, usually after several years of experience. If you'd like to continue to grow your career, Master's degrees are also available for this particular position.
How Much Will I Make Annually?
A construction manager can expect to make about $85,650 per year.
Phlebotomist
The healthcare industry is growing quickly and shows no signs of slowing down. There are many jobs within this industry that hardly ever see desk work. There is also a common misconception that you need to go to school for many years to have a medical career. That's not true. In fact, many medical jobs need only a little training. Here are some jobs that need under a year's training.
One of the most popular jobs for someone entering the medical field is phlebotomy. Phlebotomists are responsible for drawing blood from patients on a daily basis. More phlebotomists are needed now because of the aging population. Technology has also allowed us to discover more illnesses and ailments through blood tests. So, more people need their blood drawn than ever before.
In phlebotomy, you'll work with a lot of different people each day. Phlebotomists see a variety of patients, but they also have to work with other members of the medical team. They are responsible for labeling vials of the blood they draw and transporting them to a lab for testing.
Phlebotomists must be incredibly organized individuals. If you're considering this career, you should also love working with people, and have a kind bedside manner. Not everyone likes getting their blood drawn, so it's essential to have patience with everyone you're working with.
How Quickly Can I Qualify?
Becoming a certified phlebotomist usually takes less than a year. You can attend a phlebotomy training program through a college, accredited institution, or even online. Through these programs, you'll learn how the body works, what to expect as a phlebotomist, and how to draw blood (venipuncture). You'll also be expected to perform a certain number of successful blood draws before completing the course.
Phlebotomy certification isn't required in every state, but it's a good idea to go for it. It can increase your chances of getting hired, and you'll learn more along the way.
How Much Will I Earn Per Year?
On average, a phlebotomist makes around $28,000 each year. You can use this career as a stepping stone to other medical jobs, or you can grow within phlebotomy itself to become a supervisor.
Medical Engineering Technicians
A medical engineering technician works with different types of engineering and medical equipment. This includes X-ray machines, CAT scanners, heart monitors, etc. They make sure it's running correctly, adjust the equipment as needed, and test out new machinery. They can find work in hospitals, private practices, nursing homes, and more.
As a medical engineering tech, you're often on your feet, and you'll travel from location to location as needed to make adjustments on equipment. You can either work under an established company or on your own if you're able to build up a steady client base.
What is the Education Level Required?
It's typical for a medical engineer to either have an Associate's degree or a Bachelor's degree in medical technology. In some cases, though, certain employers will provide on-the-job training. This is an option if you either have military experience or medical experience. Though it's not necessary, you can become a certified engineer through the Association for the Advancement of Medical Instrumentation (AAMI). Certification may help you to find a job faster and will give you more experience.
What Are the Salary Expectations?
Medical engineering technicians can either work at an hourly rate or receive a salary depending on who they work for. On average, though, a technician can expect to make around $56,000 each year.
Occupational Therapy Assistants
If you want to be able to help people but don't want to go through endless years of schooling, consider an assistant position in the medical field. Occupational therapy assistants usually work in either a hospital, physical therapy center, or in private practice. They work under an occupational therapist.
It is the responsibility of an occupational therapist assistant to help their patients recover and improve from specific injuries. Or, they can help with ailments that have caused limited mobility. They help people maintain the skills needed to get through the tasks of everyday life, including their own work.
As an occupational therapist assistant, you'll work on your feet most of the day.  You're usually directly helping patients or setting up equipment for support activities.
How Much Training is Necessary?
Occupational therapy assistants usually need an Associate's degree. This has to come from an accredited program. You can also choose to become an aide, which requires less schooling and more on-the-job training. An occupational therapy aide makes significantly less money than an assistant. But, it's something to consider if you don't want to invest money into a training program or schooling.
What's the Annual Salary?
An occupational therapy assistant makes around $60,000 each year. An occupational therapy aide usually makes around $28,000 per year.
Dental Hygienist
Dentistry is another booming section of the healthcare industry. People are taking better care of their teeth than ever. And, the older population needs more dental care. Because of these factors, there is a growing need for qualified dental hygienists.
Dental hygienists do everything from clean the teeth of patients, to examine them for oral diseases. They also talk to patients about how to maintain a healthy mouth and prevent these types of diseases. A dental hygienist should be well-educated in how to talk with patients and keep them calm. A trip to the dentist can be traumatic for some, and a hygienist is usually the first person they'll deal with before seeing an actual dentist.
Because there is such a high demand for good dental hygienists, it can be a job with flexible hours depending on the office you work for. Many hygienists can work part-time or find a schedule that fits their individual needs. Hygienists are often on their feet, moving from patient to patient throughout the day.
Will I Require Additional Training?
Currently, all states demand dental hygienists be fully licensed. To become a dental hygienist, you'll need to receive an Associate's degree in dental hygiene. In most cases, this can be completed in just three years.
What is the Industry Pay Rate?
Dental hygienists can make over $72,000 each year, depending on the office they work for and the area of the country. It's a flexible job that can offer a lot to someone who doesn't want to be behind a desk all day.
Criminal Investigator
Have you always had a passion for law enforcement and a knack for paying attention to details? Consider becoming a criminal investigator. Criminal investigators have many different tasks within their job description.
Some of these responsibilities include:
[su_list icon="icon: check-circle"]
Looking for evidence at crime scenes
Questioning suspected criminals
Questioning witnesses and victims
Preparing reports
Testifying in court (as needed)
[/su_list]
A criminal investigator can either work for local, state, or federal government under different agencies. Even though most of the work done by an investigator comes after a crime has already been committed, it is considered somewhat of a high-risk job.
Investigators are usually armed, as any police officer would be. Most of your time would be spent either in the field or talking with people involved in specific crimes in some way. It's a career that is different all the time and meant for people who can handle stressful situations even under pressure.
Will I Need Additional Qualifications?
To become a criminal investigator, a high school diploma or equal education is needed. A diploma can get you a job at a local law enforcement agency. But, if you want to advance your career or work for federal law enforcement, a Bachelor's or Master's degree is required. The police academy and on-the-job training are also options for localized agencies.
What Rate of Pay Will I Receive?
On average, a criminal investigator makes about $80,000 per year. This salary varies, of course, depending on the level of law enforcement you're working for.
What Are the Benefits of a Non-Desk Job?
Some people know that sitting behind a desk all day isn't for them. But, there are also benefits to getting away from an office that you may not realize. There are pros and cons for both types of careers.
But, some of the benefits of non-office jobs include:
[su_list icon="icon: check-circle"]
Great for introverts: While many non-desk jobs will have you working with other people, you won't constantly be forced to be right next to them for hours each day. Most of the jobs have regular movement or travel. There are many good medical careers for introverts.
Better for your health: When you're on your feet a lot and not sitting behind a desk all day, you're doing your body a huge favor. Recent studies have shown that nearly 50% of people who have desk jobs have gained weight since starting in those particular careers.
Variety: Non-desk jobs are usually different each day. While the general pace of your job may stay the same, there isn't always a consistent routine to follow. If you get bored quickly, having a desk job that requires you to do the same thing day after day can become daunting.
More flexibility: Many jobs that don't need you to be in an office all day have more flexibility. This includes part-time hours, overnight hours, travel, etc. Jobs that can either work with your schedule or preferences can make a big difference in how much you enjoy your career.
[/su_list]
Is a Non-Office Job Better Than a Desk Job?
The type of environment you put yourself in when deciding on a career is strictly based on your preference. Many times, people will start out in an office job only to realize later that it isn't the right fit. Or, you may already know that sitting at a desk all day isn't the type of career you want.
Non-desk jobs aren't perfect. They often need you to be physically active on your feet all day, and they are usually more fast-paced or high stressed than office jobs. But, many of them also come with a high salary and flexibility.
If you're unhappy with your current desk job and are looking for a change, consider some of the careers in this guide. In some cases, you may be able to find a new, non-office job in under a year with the right training.